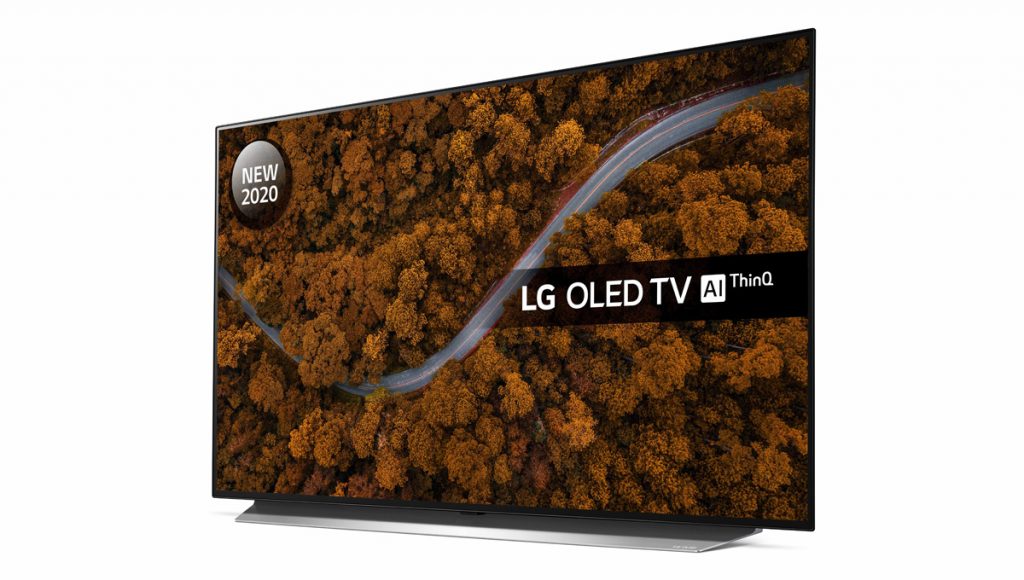 If you're looking for a new TV with some of the latest technology, chances are you'll quickly come across OLED panels as a compelling option. With promises of incredible contrast, bright punchy image quality and lightning fast response times it's hard to avoid them when considering a new TV. Join us as we investigate the new LG OLED55CX5LB and see if it lives up to the hype.
It's always an exciting day for us at Richer Sounds Brighton when we get our hands on a new flagship TV from LG. We couldn't wait to unpack the new LG CX and see what improvements have been made over one of last year's best TVs (the LG C9). Early signs are promising, with very little changing on first sight of the new TV apart from an even thinner panel, meaning a return of the bezelless design of last year which really draws the eye to the screen.
OLED technology is used in plenty of electronics these days, from the latest iPhone to the display on your new fridge-freezer. We feel the best application for it is in the living room though. When the lights are down this tech really excels, each pixel is self-illuminating for infinite contrast levels and instantaneous response times. Perfect for movie watching and gaming alike.
Once we have the new LG CX set up and ready for viewing we settle down to see what all the fuss is about. We start with the Mandalorian on Disney+ for the best possible image quality. Disney streams in Ultra HD, with support for Dolby Vision and Atmos sound if you have the necessary equipment for playback. Luckily we have just such a TV here.
The Mandalorian looks incredible, with all of creator Jon Favreau's cinematography delivering to the maximum on such a beautiful screen. The sandy hills of the home of the Child looks crisp and punchy in the sun, while the dingy cavern where our protagonist finds the egg is perfectly lit without having to turn the brightness up. It's a really gripping performance which we struggle to peel our eyes away from!
Of course one of the best screens in the world needs matching smart features and here LG has cut no corners. The LG CX uses the new Alpha 9 Gen 3 to deliver some of the smoothest motion handling we've seen from a TV. Panning shots pass without incident and movies feels lifelike. This chip is also responsible for the upscaling of 1080p content which again it handles well. Filling in the gaps to deliver an image you could be fooled into thinking was native 4K.
On the app side of things we have LG's webOS service which has one of the best selections on the market. Notable inclusions being Netflix, Amazon Prime, Disney +, Apple TV+, BBC iPlayer and NowTV for all the best content and latest box sets. It's hard to fault and most people will find everything they need to enjoy.
LG has also included some other features to improve the user experience. One of our favourites is Dolby Vision IQ which adjusts the picture according to the lighting of the room. It means each scene is presented in the best way for you. No more adjusting the brightness to see Jon Snow battle white walkers in Game of Thrones! Having this adjust built in means less time micro managing settings and more time enjoying your favourite TV and movies.
Another handy feature is auto mode switching which chooses the best picture mode depending on the source you have connected. Firing up your Xbox for a gaming session? Game mode clicks into play. Sitting down on a Saturday for the football? Sport mode has it covered. It's honestly a bigger deal than it sounds as we always find ourselves switching modes to find the right setting for our content and having it automatically change with us is such an improvement.
If you're looking to connect external speakers or smart home products there is also support for Dolby Atmos playback and compatibility with Echo, Nest and Homepod devices for voice control. Voice control works particularly well when searching for a particular movie as it searches across all apps, something we find more of a problem with so many services on the market now.
LG has chosen to support Dolby Vision IQ as previously stated but it's worth mentioning it also supports high dynamic range formats such as HDR10 and HLG too, meaning no matter what you're watching you'll get the best picture possible. One nice thing we noticed was a badge in the top left to let you know when these modes are engaged so you know you're getting the best.
All in all we think LG has delivered again this year with the OLED55CX5lb. It is one of the best TVs on the market with incredible picture and smart features to match. As an all round package it is hard to beat and can really become the heart of the living room. As we're all spending more time indoors, now is a great time to consider a new TV and LG certainly have one of the best. If you're still undecided, why not phone your local Richer Sounds store to see if this TV might be the right choice for you.
Click to find out more about the LG OLED55CX5LB TV.
Author: Robert, Brighton store