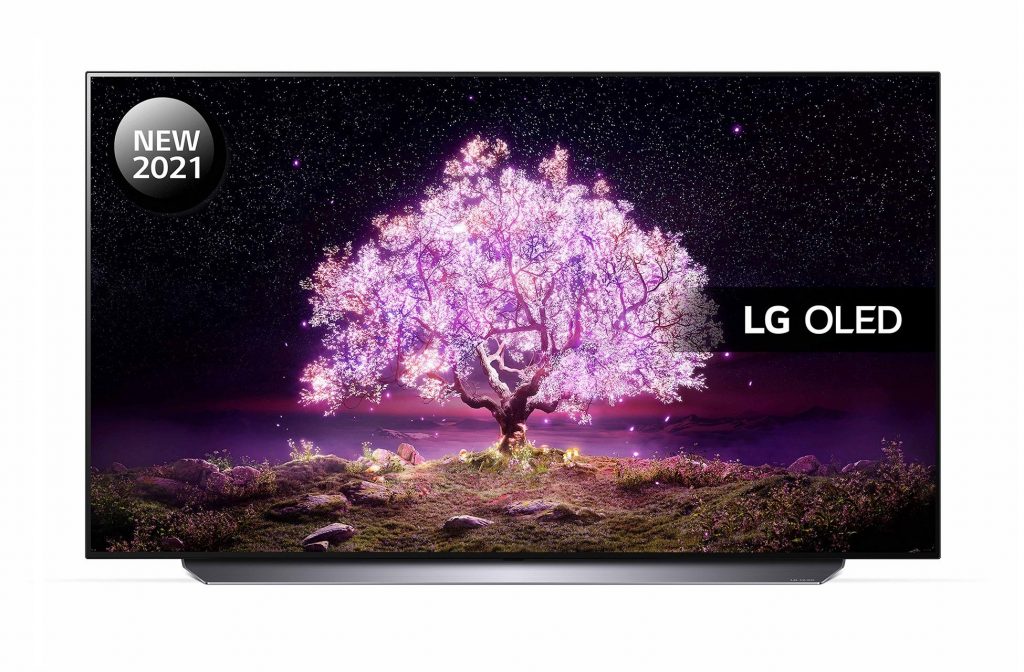 LG have created a string of pioneering OLED televisions which have dramatically altered the perception of what's possible with a TV screen over the last few years. With self-illuminating pixels for infinite contrast, LG have set the bar for quality recently. The LG OLED65C14LB looks no different so join us as we discover what's new and whether it's worth an upgrade from your existing TV.
The C1 OLED has quite a reputation to live up to thanks to the incredible quality of it's predecessor CX model from 2020. The CX won a string of awards from reviewers and we received amazing feedback from customer's who'd purchased a model for themselves too. The new C1 attempts to build on that legacy with a string of hardware and software updates.
The C1 continues the use of the 4K OLED panel used by LG for several years now, which still delivers incredible contrast thanks to it's self-illuminating pixels. OLED allows perfect black levels with almost no cross contamination of one pixel's light output to the next, this means blacks are inky dark but also colour accuracy is second to none. The combined effect of this is more vivid images which really bring your content to life.
To manage all those pixels, LG has updated their hugely capable Alpha 9 processor to generation 4. This processor manages the picture and handles upscaling of non-4K content to deliver the sharpest possible image. One improvement this year is automatic detection of the type of content being watched and AI smarts being used to choose the most suitable picture mode. The AI uses a library of images to analyse your content and unlock it's potential, all in real time.
Another notable feature is Dolby Vision IQ, a new standard in HDR (high dynamic range) content. Dolby Vision adapts HDR settings scene by scene for a more custom and impactful image while IQ uses light sensors to autodetect ambient light in the room and adjust according to this information. What this means for the viewer is less micromanagement to get the best possible image all the time. We personally welcome any features which remove obstacles to our enjoyment of the most important part of any TV, the content.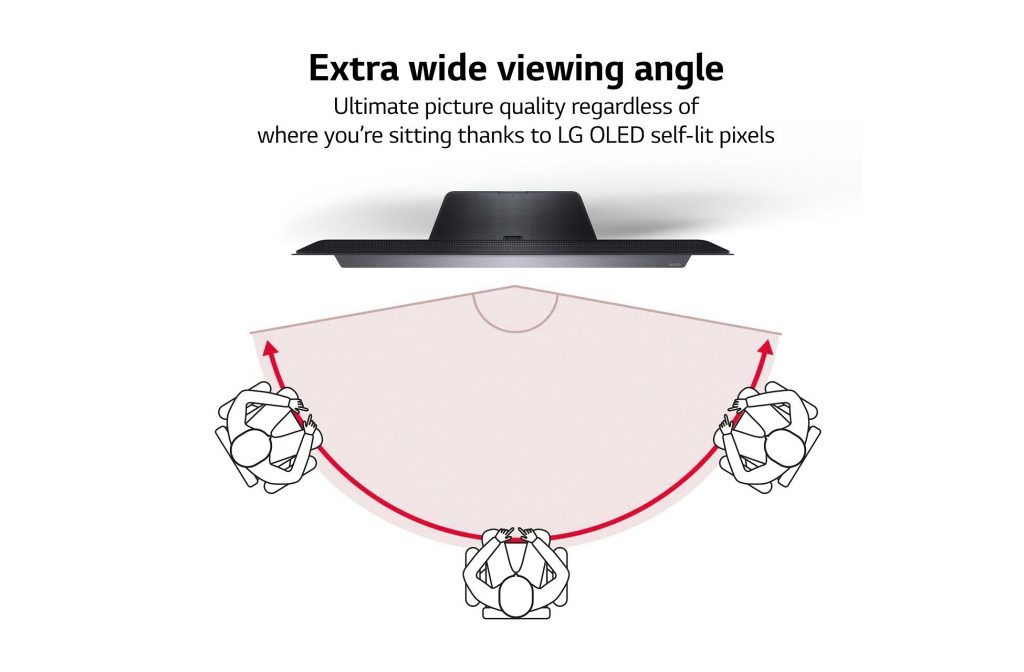 If you already have preferable surroundings for viewing however, there's also Filmmaker mode. This setting has been developed in partnership with content creators to display your film or TV just as the director intended. This feature turns additional processing off and works well for seeing the most true to concept version of your favourite Netflix series or Amazon film.
OLED TVs have a reputation as some of the best gaming televisions around and the C1 is no different here. There are 4 fully capable HDMI 2.1 ports for compatibility with all the latest consoles, plus a dedicated game optimiser panel for managing all your settings. Included with the C1 are ALLM,VRR and AMD Freesync which all contribute to a lighting fast input lag and response rates. If you want the best TV for gaming this TV is definitely worth a look.
New for 2021 is the launch of WebOS 6 which brings a new look and interface to LG smart TVs. Now when you press the home button, the launcher fills the whole screen with apps, content suggestions and input choices. It makes a lot more sense than the old system which reduced options to half the screen so you could see what was playing but in reality had very limited use. The new interface is much more immersive.
Once we get the new C1 OLED unboxed we immediately get to work with the new magic remote. This year it's much flatter and ergonomic, making holding it more comfortable and intuitive. It's a nice improvement on one of the best controls on the market. There's also dedicated Amazon Prime and Disney + buttons for quick access as a nice extra touch.
We start with some normal TV from the Olympics to see just how capable the new Alpha 9 Gen 4 processor is and we're pleased to report there has been a big step forward on last year's models. Non 4k content is extremely crisp where you almost wonder if you're watching a true 4k feed and motion tracking is handled incredibly well in the hockey and football we watched. We don't think we've seen a TV do a better job of upscaling Full HD content to 4K and really bridges the gap while content providers don't offer a 4K feed yet.
Moving onto the good stuff we fire up some Dynasties on BBC iPlayer in 4K with HLG high dynamic range. A pleasant HLG logo pops up in the top right corner to let us know we're enjoying some of the best picture qualities around and we believe it on seeing the options credits. The nature scenes and panning shots of scenery are breath-taking. Tracking is buttery smooth taking nothing away from the wildlife and colours of the rainforest pop out of the screen. You could readily believe you were gazing through a window to the Amazon.
Next we jumped to Spiderman: Far from Home, this comes with a Dolby Atmos soundtrack, so we connected a suitable Denon AVR system with Atmos speakers and used the LG's eARC functionality to playback direct from the Apple TV app. This feature has made streaming your favourite moves so much easier and it's always frustrating to find it missing. The soundtrack combines with the Dolby Vision HDR to deliver one of the best movie experiences around, we've not seen Spiderman look this good before.
Altogether, the LG OLED65C14LB continues to set the bar for what a TV can do. It's hard to think of a feature missing or that could be implemented better. It is TV perfection in it's current form but we were still sufficiently impressed with the improved processor to recommend it over last year's CX model. To see for yourself what the future of TV looks like, why not contact your local Richer Sounds store today for a demonstration?
Find out more about the LG OLED65C14LB TV.
Author: Robert, Reigate store