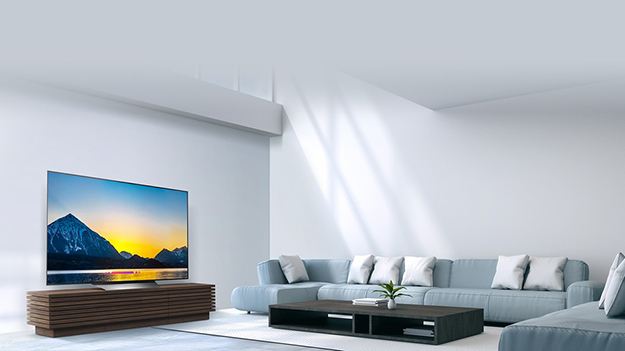 OLED has long been considered king in the world of high-end TVs, scooping up awards year in, year out. With the Samsung QLED screens hot on their tail, OLED manufacturer LG has had to pull out all the stops this year…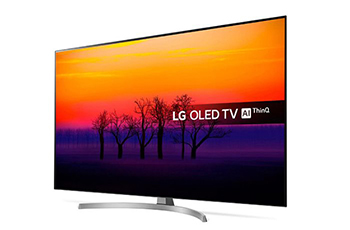 One of the biggest downfalls with OLED technology has been the price, and whilst its considerably cheaper than it was 4 years ago, you're not going to pick one up in the bargain bin anytime soon. Normally reserved for the very high-end elite market, OLED technology has finally hit a plateau, with LG offering a "mid-range" model called the B8, available in 55 and 65-inch versions. Not to be confused with the C8, the B8 features an A7 Processor, unlike its bigger brother the C8 which uses an A9 processor.
Drawing on last year's success of the award-winning B7, LG have utilised the same chip set as the 2017 model in a bid to produce a more competitive offer. However, what does this actually mean to you, the viewer? Honestly not much. The main difference between this year's B8 & C8 models is the ability to simultaneously Play HDR (High Dynamic Range) and HFR (High Frame Rate).
The cheaper of the two sets can only play one at a time, this doesn't prove to be much of an issue for Average Joe. If you feel as though this may cause an issue, then consider purchasing the C8. Taking a quick glance at the B8, and it's nice to see they certainly haven't cut any corners when it comes to design, utilising a familiar "picture on glass" design, the B8 has a maximum thickness of 4.9 cm at the bottom half, and sports a very sleek 1cm thick bezel around the entire set. As expected the B8 is wall-mountable and requires a 400×300 vesa mount. The set also features a dedicated centre stand with a metallic finish.
Around the back there is no lack of connectivity, the B8 has 4 full-fat HDCP2.2 HDMI inputs all ready to receive and playback 4K/HDR/HFR and, of course, Dolby Vision. There's also 2 USBs, should you wish to introduce a HDD as well as a dedicated Optical Connection and Ethernet. When powered up, LG has once again updated their Smart interface to Web OS 4.0 as with previous year's it's very straight forward to use, and features all the usual suspects, such as Netflix, Amazon and of course all the catch up services.
As far as last year's model – the B7, is concerned there isn't a huge difference between the two sets – the response time on the B8 has been improved and the overall performance is incredible. Whilst this may be a slightly cheaper OLED screen, you certainly couldn't tell that from a quick glance. And as far as the difference in processors is concerned, it's down to you as the individual and how you plan on using your set.
Are you a more of a casual user? If so the B8 may be the TV for you. If you consider yourself more of an enthusiast then the C8 with the A9 Processor might be the way to go!
If you're still a little uncertain, then please call or pop in to your local Richer Sounds store today for a full demonstration!
Click here to learn out more about the LG B8 TV range
Author: Garrett, Plymouth store