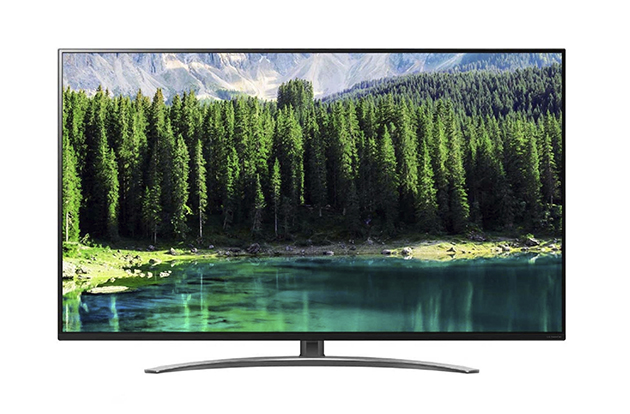 LG deliver a mid-tier marvel with the SM8600PLA range…
While the TV market is dominated by talk of OLED and QLED panels at the top end, when it comes to most TVs purchased, traditional LED still leads the way. With this in mind, LG have released their mid-tier LED TVs for 2019. Branded as 'Nanocell' thanks to the new technology within, LG aims to offer most of the advantages of top end TVs but with less pain to your wallet. Today we are looking at the SM8600PLA range from LG. This is a TV with Nanocell technology for superior colour accuracy and slim bezels. This model comes in 75", 65", 55" and 49", but for our review we were looking at the 49".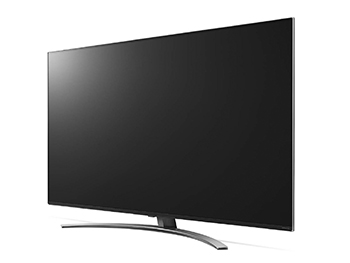 When we got the SM8600PLA into store and opened the box we were immediately impressed with the improved slim bezel surrounding the screen. It gives an impressively premium look and draws you into the picture with greater ease. It's one of the reasons to make the jump to a mid-tier TV over the entry level along with the better picture quality. The Nanocell technology within gives superior colour accuracy thanks to a mix of nano particles within the screen which act to restrict dull colour shades, letting only the most vibrant light through. Overall, we found the effect gave a real jump forward from a comparable entry level LED screen that lacks the technology. Colours were bright and accurate giving some gorgeously rich images.
This improved colour accuracy is complimented with the use of an IPS panel for better viewing angles and more accurate off axis colours. We mounted our TV on the wall just above head height, so we got up close and personal with the viewing angles on this model and found them to be impressive at this price point. While not competing with OLED class leaders, we still had to stand at extreme angles to find any fault with colour reproduction.
Moving on from the visuals, the SM8600 still packs a punch under the hood, bringing the 2nd Gen a7 processor to its lowest price point yet. This is the same processor as in the entry level LG OLEDB8PLA and shows that there is nothing lacking on the inside of this telly. The 2nd Gen a7 processor uses AI Deep Learning to adjust the picture no matter the source leading to theoretically display the best picture every time, largely coming down to scaling up of less than 4K sources. When we pushed our Humax box taking a Freesat through the SM8600 we found the scaling to be more than acceptable. There was very little digital noise even on moving images where some TVs can struggle.
Another feature to look out for is what LG calls ultra-low input lag, bringing the best response times possible in your favourite games. While we couldn't test this to it's fullest in store it should be up there with the best TVs on the market for gamers thanks to the a7 processor.
One of our favourite features of the SM8600 range is the support not only for Dolby Vision but also Dolby Atmos decoding, meaning if you have an Atmos-enabled soundbar you can enjoy the best audio quality possible. Dolby Vision also brings with it one of the best HDR formats available. It adjusts the high dynamic range of the television frame by frame for the best possible image, meaning brighter whites and deeper blacks with enabled content. The double bill of both Dolby standards is unusual and means this TV can truly bring the cinema home. There are also some additional creature comforts for users in the form of integration with Google Assistant and Alexa support later this year. Focusing on the Google Assistant, it enables you to voice search for all your favourite content and check things like your calendar for the day. This TV is truly designed as the centre point of your living room.
Another welcome feature is Gallery Mode for users looking to blend their TV into the background when not in use. Rather than having a big black screen when turned off, LG have brought a low power mode out to display your photos of famous works of art. It's a nice touch for those not looking to dominate their front room.
All in all, we were big fans of the LG SM8600 range as a mid-tier option that sits below the best OLED and QLED TVs in terms of picture but more than making up for it in other areas. The Smart functionality through Google Assistant is a nice touch and brings your devices closer together. When it comes down to it though the picture is what sets it apart and we are happy to recommend for those without limitless supplies of cash. To see if this could be your next TV, why not pop into your local Richer Sounds and see for yourself?
Click to find out more about the LG SM8600 TV Range.
Author: Robert, Brighton store