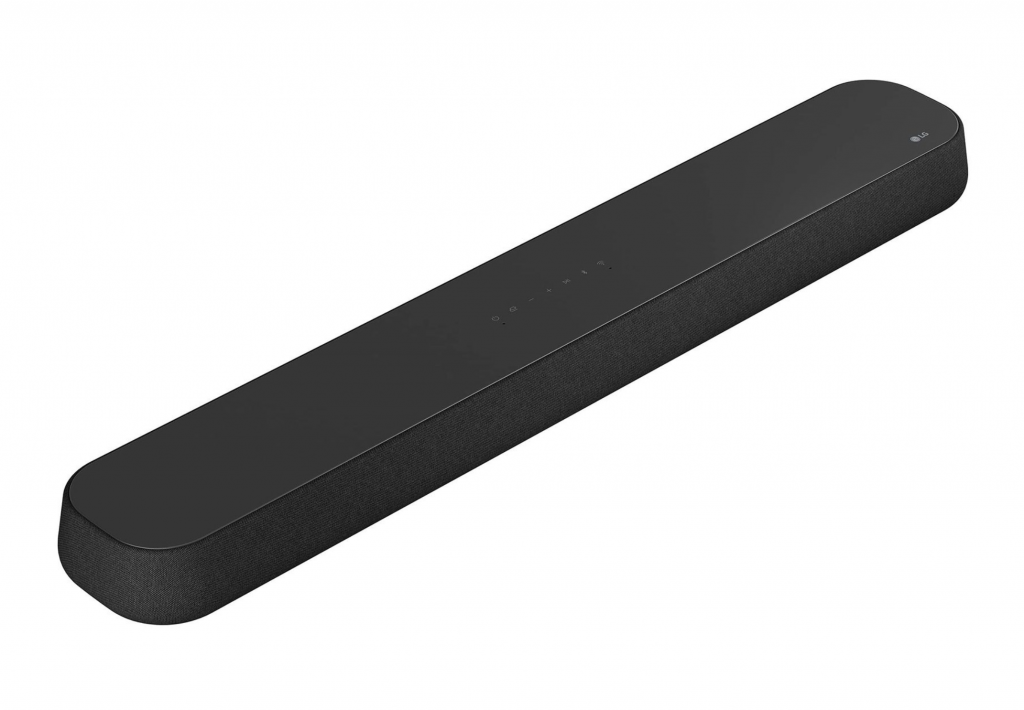 When you think back to what TVs used to look like, it's remarkable how today's have not only become much bigger in terms of screen size, but also much slimmer and more unobtrusive.
A typical flatscreen TV today is a fraction of the depth of an old CRT TV, and a third of the depth of the first flatscreen TVs. While a slim TV is fantastic for aesthetics, sound quality has suffered because the TV's internal speakers simply have less space to 'breathe'. A good solution for this is a soundbar, but which one do you choose? Well, if you've got an LG TV and you're looking for a discreet, interior design-friendly solution, then the LG USE6S might just be the best solution for you.
What makes this soundbar the perfect match for your LG TV is something LG call 'WOW Orchestra'. Hyperbole aside, the technology behind the name is actually pretty clever. WOW Orchestra combines the sound from your compatible LG TV and the soundbar, to make an overall sound balance that's greater than the sum of the individual parts. With both devices working in harmony, you can expect a fuller, more spacious sound.
As well as the speakers in the USE6S being physically superior to a TV's built-in speakers, they also benefit from some skilful processing software from LG called 'Triple Level Spatial Sound'. This technology produces a virtual sound dome, with a similar effect to surround sound, but without the need for speakers all around you. Enhancing this further, the USE6S is also compatible with Dolby Atmos and DTS:X sound formats, giving you an added sense of height and envelopment.
Unlike some other soundbars, the USE6S has an all-in-one design featuring a built-in subwoofer, which makes it much more room-friendly and compact as a package. You'll still find the USE6S has enough bass to please, though. With its quartet of passive woofers, the bass is well rounded and certainly a massive improvement on the limited sound you get from most flatscreen TVs.
With its sleek style and single, fuss-free casing, the USE6 appeals with its minimalist design. One aspect you may not have considered, however, is that it also makes a good quality speaker for your music, potentially helping you to further reduce the speaker count in your room. Simply link via wi-fi or Bluetooth, and enjoy premium streaming services, such as Spotify and Tidal Connect (premium account may be required), over the air. For top quality audio, it's even compatible with some advanced music file types, including MQA and AAC+.
Although this soundbar certainly works at its best with an LG TV, when it comes to how you integrate it into your control system, it's totally impartial. Google fan? Then simply make use of the built-in Chromecast and 'works with OK Google' compatibility to make it part of your Google ecosystem. For Apple fans, there's AirPlay 2. It even works with Alexa when hooked up with a suitable device. Like we said, this is a truly non-partisan piece of kit.
It might not be the largest or most bassy soundbar out there, but for those looking for a neat and compact device, there's certainly a lot to recommend here. If you happen to have a compatible LG TV, it simply becomes a no-brainer! Take a listen to how good the USE6S sounds at your your local store today or give our telesales team a call.