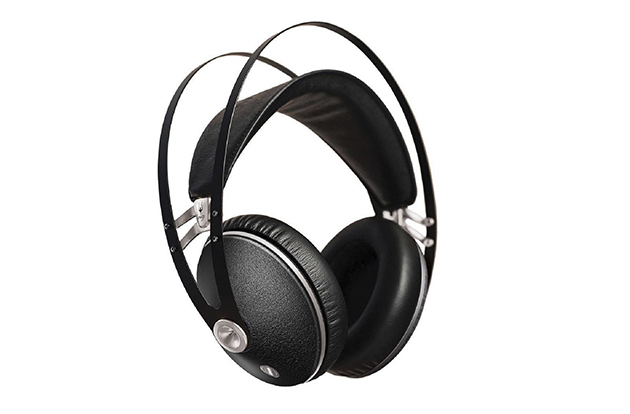 Meze aim to garner even more rave reviews with the 99 Neo headphones.
Meze aren't necessarily the first brand that springs to mind when thinking about headphones, but then the company was founded in 2011. Hailing from Baia Mare in Romania, Meze is the brainchild of Lead Designer and Founder Antonio Meze and has already received rave reviews for their 99 Classics headphones which they released in 2015. Following on from this success the 99 Neo aim to maintain the sonic character of the Classics whilst creating a subtler design and aesthetic.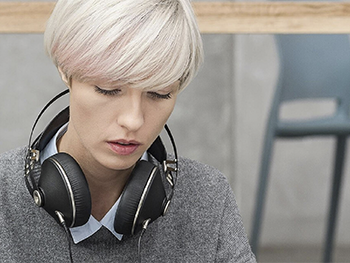 Whereas the Classics looked suitably premium with their smooth walnut earpieces and gold metal trim, the 99 Neo are designed as a more understated pair of cans with simple black plastic casings and standard metal trim. The neat and extremely comfortable "floating" headband means there's no hard pressure on your cranium and the soft, memory foam pads hug your ears enough to block out ambient sound without giving you a headache.
We're pleased to see the detachable Kevlar cable continues on from the Classics too, with the left channel holding an in-line microphone and button for answering calls and playing/pausing tracks. Transport isn't an issue either with a sturdy carry case which also has a little smaller pouch for storing the cable, a 1/4″ headphone adaptor and an aeroplane adaptor. It's also worth noting that the 99 Neo are fully serviceable with spare parts available should you need to replace anything so there's decent aftersales care to go with them. As far as first impressions go, it's certainly top marks for the 99 Neo but how do they stack up when getting down to the important stuff – sound.
After running the 99 Neo in for a few days we decided to use the newly released (and What Hi-Fi? 5 Star award-winning) Cambridge Audio AXA35 amplifier and matching CXA35 CD player to see  exactly what they're about. "I Wanna Be Your Lover" from Prince is spun first and the good news is that the 99 Neo immediately impress with a well-rounded and balanced sound. The tight guitar rhythm can catch out headphones that are a little bright but these Meze 'phones display a rounded off top end that means there's a pleasing smoothness to them. The mid-range is similarly controlled too and sits nicely in the mix giving the cans very listenable sound.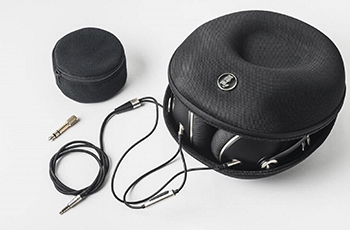 Switching over to something a little more contemporary with American electronica band Phantogram demonstrates that there's plenty of bass as well which, although not the tightest, is ample in terms of adding warmth to proceedings. The busy production of "Black Out Days" means that there's a lot to deal with and only on the very layered sections is the cohesiveness of the 99 Neo struggling. This wealth of bass does lend an indication to the Meze's orientation towards warmth rather than brightness in terms of tonal personality. It means that when sticking on some chunky sounding rock such as Foo Fighters or Royal Blood you'll get a nice weighty listen that lends itself well to the genre. Those who are looking for a little more airiness and space to their soundstage might find themselves left wanting a touch though.
Naturally, this means that if you've already got a warm sounding amplifier you may find that the 99 Neo won't quite have the excitement you're looking for whereas equipment that is more forward and attacking will pair nicely. There's no denying that these headphones deserve top marks for build quality, comfort and value for money with their accessories and case. The fact that the sound is very listenable and allows for hours of listening should mean that they should be on anyone's demo list when picking out some simple cans for under £200. Why not call your local Richer Sounds and book a demo for yourself?
Click here to learn more about the Meze 99 Neo headphones
Author: Steve, Bristol store