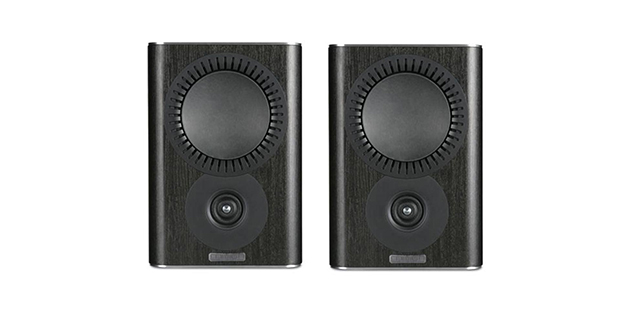 Speakers come in all shapes and sizes nowadays , but sometimes it's nice to go for a brand with a well-established legacy that everyone's heard of…
That's where Mission comes in with its 40 years of experience and following on from their award winning LX series of speakers from 2016 to bring you some excellent speakers among this year's hi-fi offerings. One in particular being their QX1 model.
Let's start off with looks, as with all hi-fi you're going to be looking at these every time you decide to have a sit down and listen to your favourite albums. Following the design of previous iterations, they utilise a reverse geometry layout having the larger driver positioned above the tweeter and also having a comb-trim surrounding the larger driver giving the speaker a unique look that's as much high end hi-fi as it is Clockwork Orange. Added to that is the cabinet's arc-shaped corners and aluminium top and bottom plates to complete the look of an outstanding design. The speakers come in black wood, walnut pearl and rosewood finishes, designed to fit smartly in almost any decor.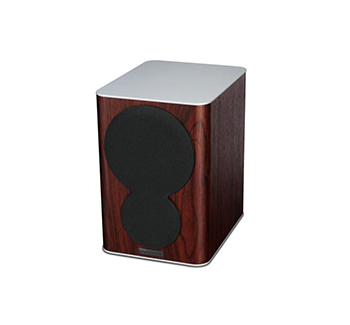 Most of these stylish attributes aren't just for looks, though, and serve a purpose much greater than just design.
The reverse geometry of the speaker allows the length of path to be equalised so the sound waves coincide at the listener's head height. This complicated sounding principle improves time alignment giving you a much more accurate sound stage and sound quality. The comb trim hides a ribbon-like slot port that improves airflow minimising chuffing – meaning the low range frequencies come out just as perfectly as you'd like. Lastly, the aluminium top gives added mass and stiffness reducing resonance, lowering coloration and distortion and the arched corners yield better power distribution by having smoother defraction from the drive units.
As well as things that have design and sound properties, there are a few things that we haven't touched on, such as the ring dome treble unit offering high levels of musical detail with low distortion. The dual ring radiator gives optimum stiffness to the maximum radiating area and the Twin rear cavity's non-reflecting design allows back pressure from the diaphragm to be vented to a twin rear cavity, reducing resonance and maintaining a wide operating bandwidth. On top of these, the DiaDrive cone system transfers maximum transient impact from the motor system and gives them an instantaneous reproduction of sound.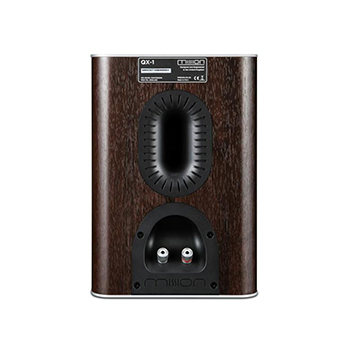 Now, it's easy to get carried away with specifications and forget about the actual sound of a speaker, but luckily for us the QX1s deliver in both categories giving a sound that's not only warm and inviting, but also clear and concise. No matter whether it's Yung Thug or Mastodon the QX1's can cope and give you a sound that works with whichever amp you may happen to have.
In my opinion the QX1's, and the whole QX range in general is something we should all be looking at right now and into the future when they inevitably scoop up a myriad of awards.
So why not give your local store a ring, arrange a demo and give your favourite album a listen through a pair of these brilliant speakers?
Click here to find out more about the Mission QX1 speakers.
Author: Hal, Plymouth store