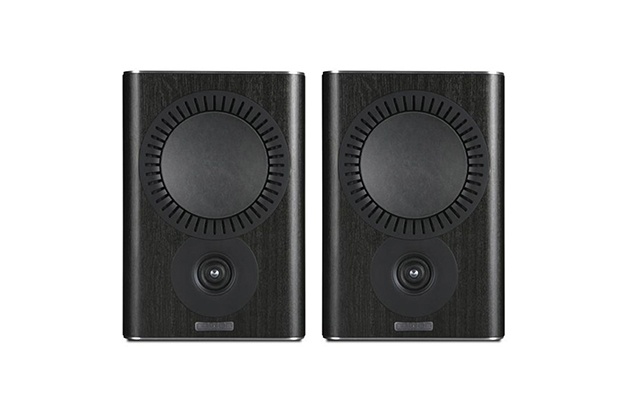 Mission delivers the goods in a neat and tidy package with the QX2.
Whilst Asia has a monopoly when it comes to manufacturers of TVs, the UK definitely knows its onions when it comes to audio. Whether it's electronics or speakers, brands such as Arcam, Roksan, Tannoy, Cambridge Audio plus many more fly the flag for good ol' Blighty in this industry. Another such brand is Mission and while the last few years have seen other speakers from the likes of Q Acoustics and Monitor Audio steal a lot of limelight, the QX range seek to battle Mission back into the fray. Featuring two standmounts, three floorstanders as well as centre, surrounds and a subwoofer, there's certainly a lot to choose from. For now though, we're going to look at the larger of the standmount options: the QX2.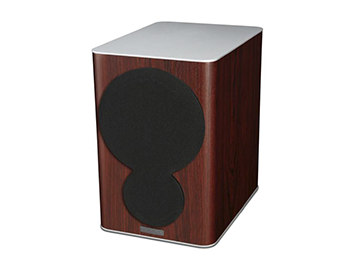 As with their previous ranges, Mission's classic IDG (Inverted Driver Geometry) driver layout reappears on the QX2, with the tweeter placed below the mid/bass main driver. This is in order to improve timing for greater rhythmic drive and precision. The tweeter is also not the traditional dome shape but a dual ring, spike-like design that aims to lower distortion and maintain clarity for high frequencies. The soft pulp and acrylic fibre woofer is a "curvilinear" seamless construction and is driven by a secondary sub cone with an oversized magnet for better sensitivity. Sitting in a normal rectangular cabinet, there's still an element of style with the curved corners and the sleek wrap around finish which is complemented by the smooth aluminium top and bottom. Available in Black, Walnut, and Rosewood, there's plenty of variety to match your choice of aesthetic and all feature magnetic grilles that are shaped to cover the drivers only letting you enjoy the wood grain of the speakers.
We hooked the Missions up to our Arcam SA10 amplifier and matching CDS50 CD player in order to run them in for a few days and then set about exploring what they're capable of. The first test track is "Uprising" by Muse and the intro is all that is required for the QX2 to show that they are going to be a capable performer. Punchiness and drive make the drums and bass kick along nicely with the synth melody separated nicely over the top. There's even balance throughout the frequency range and we don't feel we're getting an overly warm or a too sharp presentation. That odd looking tweeter justifies its inclusion, adding attack but also sweetness to the handclaps that mean you can turn these speakers up a bit without wincing. Switching to the strings and piano of Chris Bathgate's "Serpentine" shows that the Missions can do dynamics pretty well too. There's enough weight behind the cello and violins that when the final verse is followed by the melody you feel that the room is filled with layers of richness and body.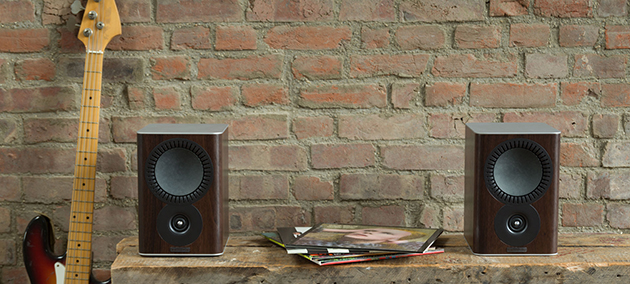 Finally, a spin of the George Mcrae classic "I Get Lifted" shows that subtle detail is in the Mission's repertoire as well. You can hear all the little ghost-like hits on the snare drum and the soft piano that can sometimes get lost to the background behind the vocals. Despite being an older recording, the bass line isn't too flat either so you shouldn't feel the need to fiddle around with your amp's tone controls.
It's a tricky business getting it right when there's so much competition around at the moment in the loudspeaker market. However, it's not just us that like the QX2; Hi-Fi Choice magazine found that it was their group test winner when they put them through their paces. These Missions should definitely be on your list of speakers to try if you're in the market for some new noise makers. To find out whether these are the perfect match for your system (or to simply get an idea of how good our shop colleagues are at making cups of tea!) pop in to your local Richer Sounds and arrange to listen to them for yourself.
Click here to learn more about the Mission QX2
Author: Steve, Bristol store