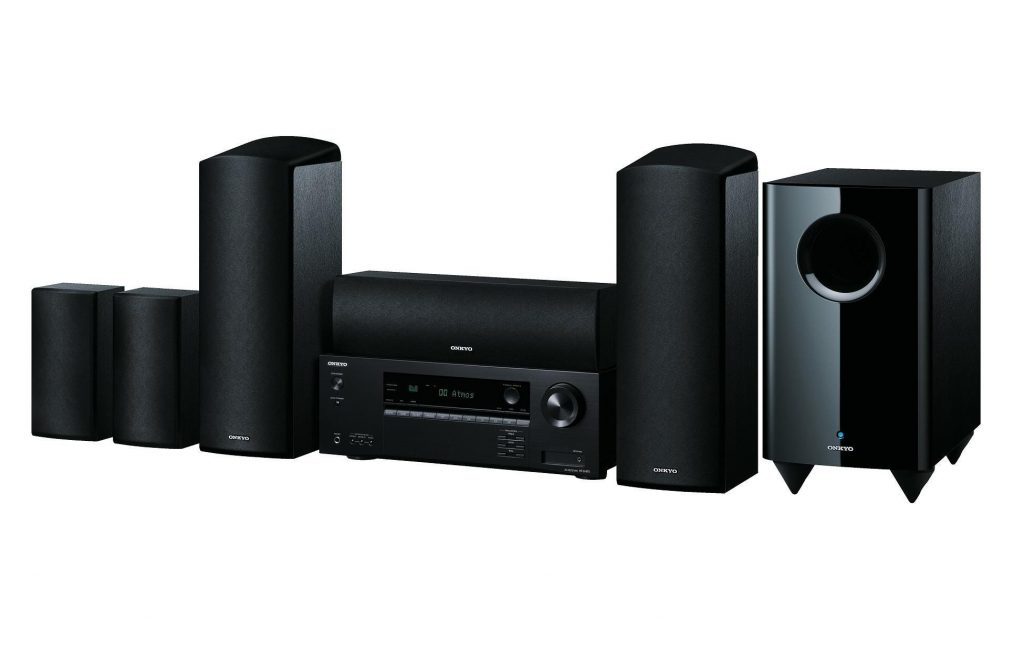 Dolby Atmos and DTS-X may not be the fresh new things in town that they once were, but when it comes to immersive cinema sound they're still the formats to go for if you want the best.
Unfortunately though, getting object based surround sound up and running can be a nightmare as installation and placement can be hard to get right. Trying to figure out exactly what system works well with what receiver can be a minefield that sometimes it is just too much. It's a good job then that Onkyo have seen this and decided, multiple times, to figure out a way to make getting the best possible sound as easy as purchasing a box.
The Onkyo HTS5915 is one such box.
Offering you the chance to have a complete Dolby Atmos/DTS-X setup without the need to spend weeks researching compatible systems. Boasting a 5.1.2 configuration that features five speakers and one subwoofer and puts out an impressive 135 watts per channel it's definitely a system that can easily give you what you need in a cinematic spectrum. You may have just read that last paragraph and noticed that I only mentioned five speakers but told you that it can do 5.1.2. With the one being the sub where does that leave the additional two? Well they would be hidden in the two front speakers as up-firing Atmos enabled drivers that reflect off the ceiling to give you that all important overhead sound. That's pretty impressive.
As well as secret hidden speakers the system has also been specifically designed to work together with the speakers and receiver being factory matched. This not only means that you have to think less but more importantly means that the sound virtualisation is fantastic, add into this the AccuEQ setup and you're getting a system that excels in 3D sound.
Like anything else nowadays it isn't just about primary functionality it's also about the secondary and even tertiary! Of course we have Bluetooth, that's just a given, but we also have HDR compatibility (HLG, HDR10 and Dolby Vision), passive and active Zone B just in case and DSP vocal enhancement. Oh and of course there's AM and FM radio.
Connections-wise we have four HDMI in and one out (all 4K compliant), Digital Coax and Optical input, three RCA inputs and a headphone output.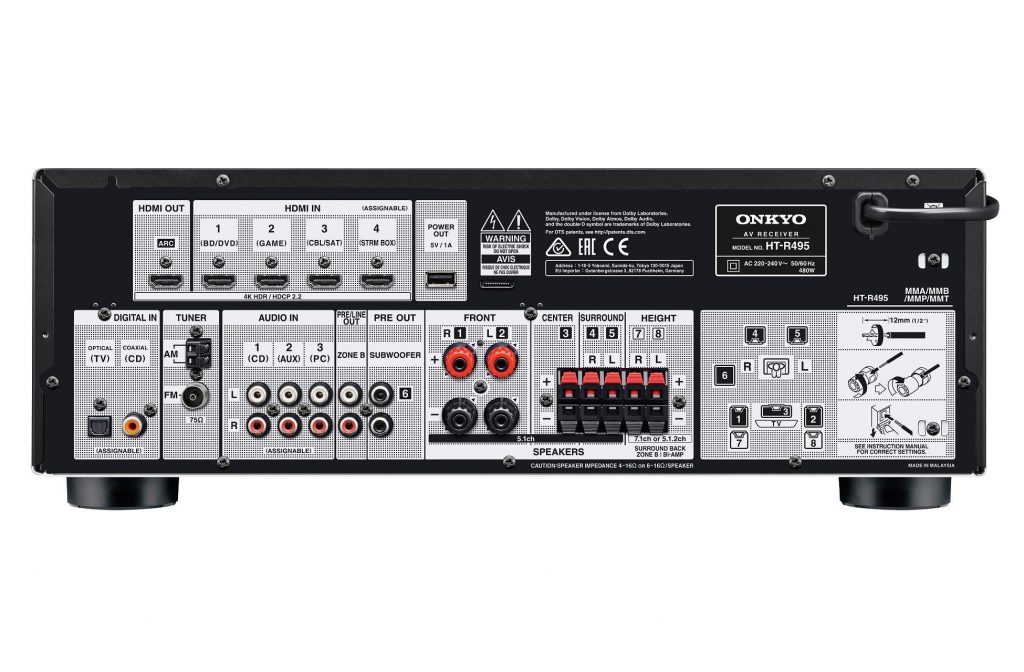 Now we've spent a few paragraphs talking about exactly what the Onkyo can do, let's talk about how it actually performs. In a word, "great". It gives you a performance of sound quality that most wouldn't expect from a one box solution. Having listened to it with the help of the Dwayne "The Rock" Johnson classic San Andreas I can 100% tell you that when the helicopter is moving you feel like it's actually flying above you, and with Dolby Atmos and DTS-X that's pretty much what we're all looking for.
I like the Onkyo HTS5915 and am confident you would like it as well if you want something simple that still gives great performance, so you should probably pop into your local Richer Sounds store to give it a once over.
Learn more about the Onkyo HTs5915 Dolby Atmos 5.1.2 System.
Author: Hal, Plymouth store