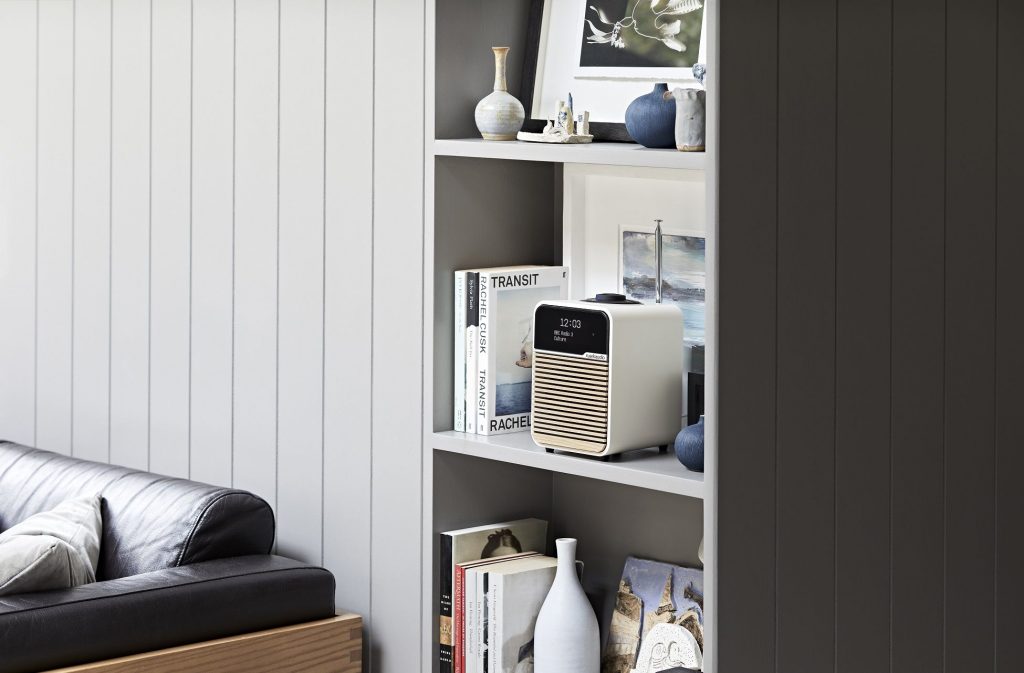 Now in its fourth iteration, the diminutive R1, smallest of Ruark's stylish radio range aims to build on the success of previous versions – but in an age of streaming focus, will the dinky radio still be able to keep up.
Radio is a tricky one these days. With brands like Pure and Roberts seemingly disappearing from the market in droves – not helped by continuing parts shortages and the constant presence of Bluetooth and smart speakers, there's often talk of its gradual disappearance.
Ruark however, have continued to defiantly ply their trade across their entire range from the massive R7 'radiogram' sideboard unit, all the way down to the new R1 Mk4. Arguably the 'bedside' radio of their range, the R1 comes in two wood-focussed finishes, aiming to keep their appearance as premium as their sound.
Out of the box, the Espresso (dark wood) lacquered finish looks sleek and refined. The 'grille' is the wood focus, with a simple OLED display for extra clear text and time presents a minimal, decluttered fascia to the unit.
The unit is easy to control from the rotodial control unit on top of the unit – and as a first for this size, comes with the remote this time as well if you're not next to the unit. The smooth curves of the cabinet itself also double up and disguise the acoustic treatment given to the unit as well, setting it a class above its competition.
Being a radio first and foremost, the unit comes with the traditional telescopic aerial, but this can be detached if you wish to connect it to a superior external aerial. You can also connect older devices/phones using the aux 3.5mm input on the rear as well, should you have something like an older iPod with all your playlists still kicking around.
To keep it modernised, there is an option to connect with Bluetooth – particularly useful for listening to internet radio stations that DAB or FM can't find, Spotify or other streaming services such as BBC Sounds.
If you're using it as the typical bedroom radio, there is also a headphone socket (also 3.5mm – standard size) on the rear for silent listening, should you not wish to wake anyone sharing the space with you – and it comes with the sought after sleep function, if you like to fall asleep listening to your favourite station.
As you would expect from a brand that unashamedly markets themselves as premium radio – the sound is driven in a very different way to its contemporaries. An AB Class amplifier sits tucked away in the tiny casing. Usually found in more expensive hi-fi, this helps the sound come across as smooth and as detailed as the unit looks, regardless of your music choice.
Listening to Linn Jazz station, you can hear the tape crackle on older Miles Davis recordings – the single 'NaturalSound+' driver manages to produce a seriously respectable monomix with a deceptively stereo image.
Keen to push it to its limits (arguably the unit isn't intended for this reviewer's particular music taste) it even holds up with detail and control listening to If Trees Could Talk – not sounding overly jumbled or messy. It works better on the stereo units from the larger R3 and R5 – but that's comparing apples to oranges.
You have a range of EQ options including loudness at your fingertips as well – so even at low volumes you still don't have to lose the detail, or ramp it up to hear it at the best. If you still love and respect the quality that good radio can offer – but don't want to lose your mod-cons, the R1 is a great option. To hear it working, simply call your local Richer Sounds store.
Learn more about the Ruark Audio R1 MK4.
Author: Tom, Cardiff store