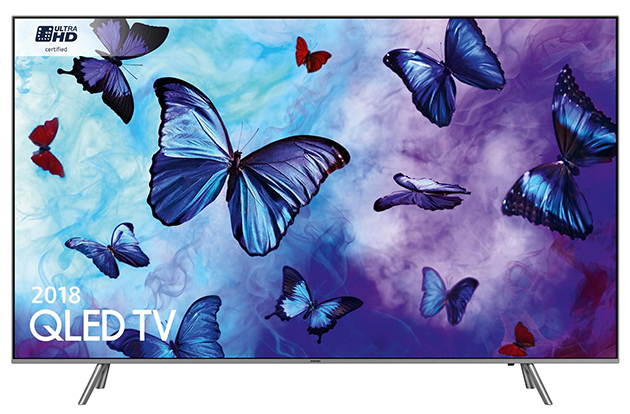 Samsung's QLED TVs have been among some of the best when it comes to getting the most out of the latest content. Unfortunately, the high specs create an equally high asking price making it difficult to get into when you're on a tighter budget. Fortunately, though, Samsung have come through with the Q6FN range which gives you your QLED fix at a fraction of the price, but does it deliver?
First, let's look at the design of the range as aesthetics are important. In my opinion, the design of this range is very sleek – having a silver bezel and two silver feet to hold it up and as well as being a very thin TV. It doesn't come with the One Connect box, which may be an advantage if you're looking for a standard TV where you connect all of your cables directly into the back rather than into a separate box. In regards to size you can pick up the Q6FN in 49-inch, 55-inch, 65-inch, 75-inch, and 82-inch screen sizes.
Now onto the image. Being part of the QLED range, these sets offer myriad processors and protocols to make the image really pop, the three most important of these being Q Colour, Q HDR and Q Contrast.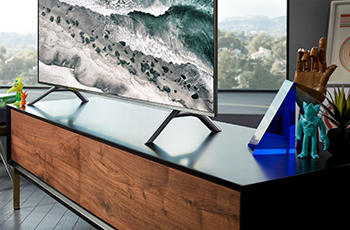 Q Colour allows the TV to showcase 100% colour volume (100% colour volume measured to DCI-P3 standard, certified by VDE) giving you a fantastic colour gamut, showing films exactly how the director intended, displaying sports where every spec of colour can be seen and video games that utilises billions of colours and shades to transport you to whatever world you may be playing in (probably Fortnite).
Q HDR allows the TV to get up to HDR10+, meaning all the lighting meta data is there for you to use, further helping you see everything just how the creators intended, with advanced brightness that takes an image and transforms it into as good (if not better) than real life. Q Contrast allows the TV to perform equally well, whether it's night or day as it has extremely low light reflectivity – meaning it will have near perfect contrast levels in both bright and dark rooms, and will help deliver a deeper contrast between colours as it works in tandem with Q Colour.
A major change to this year's Samsung TVs has been the introduction to Ambient mode alongside the increased use of Samsung's SmartThings app. Ambient mode allows you to hide the TV by using a photo to replicate the wall behind the TV making it almost completely disappear. On top of this you can also use any of your own personal pictures or use some of the built-in content to display news headlines and weather to stop the screen from being a giant black maw.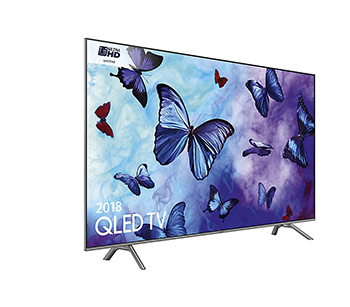 The SmartThings app is Samsung's multi-product control app and lets you sync compatible Samsung products and give a multi-faceted Smart home control, where your fridge talks to your washing machine and they can all be connected to the TV for alerts on what may be happening. Not only this, but it also allows you to take what you were watching on the TV and pick up on your compatible Smart device. Combined with Samsung's Smart Hub system this range of TVs has everything you could need when it comes to streaming and all around Smart control.
In my opinion the Q6FN series is an excellent option for someone's first foray into the world of QLED – showcasing exactly what kind of image you can expect from Samsung's premium technology. If you want to see just how big a difference QLED can make in your viewing experience, then don't hesitate to pop into your local Richer Sounds store or give them a call to arrange a demo today.
Click here to learn more about the Samsung Q6FN range
Author: Hal, Plymouth store