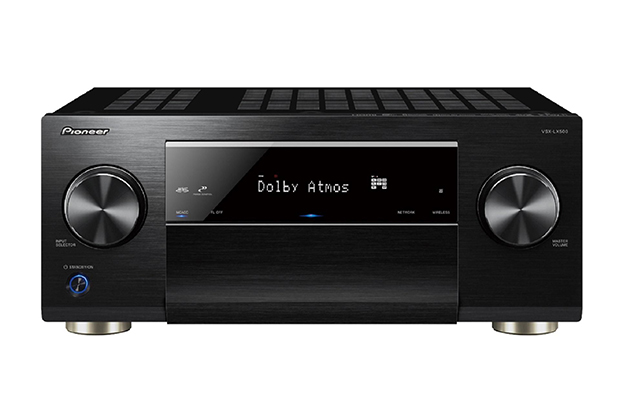 One of the challenges when choosing new AV equipment is finding the right unit for your budget which isn't going to be out of date in a few years; a unit which is supportive of all the latest and greatest audio and video standards such as Dolby Atmos and DTS:X while providing enough power to keep you entertained. The new Pioneer VSX LX503 could be the solution to this problem…
Pioneer has packed the LX503 with plenty of features for now and to give you room to upgrade in the future. Let's start with the 180w per channel amplification, plenty of power for even the hungriest of speakers. This is spread over nine channels with the option to add a further two channels with the addition of a power amplifier. This can be configured in a 7.2.4 system with four height channels to compliment your existing 7.2 channel surround sound.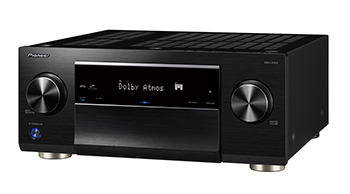 Another option that Pioneer has included with the LX503 is the ability to run sound to a further two rooms in addition to your existing home cinema room. This is a really easy way for users to explore the possibilities of multiroom audio. To support this, Pioneer have also provided a second HDMI output which can be assigned to a different source to the main display. This means that with only one AV receiver you can have video and audio in a whole other room. The range of options with the amplifier is truly staggering.
If all those speaker configurations isn't enough to get you excited then the wide array of audio streaming options should go some way to help. Pioneer have included support for Google Chromecast in the LX503 allowing you to listen back to hundreds of different audio apps from your mobile device. There is also support for Airplay meaning Apple users are not left out either. If neither of those systems works for you then Pioneer has handily included Bluetooth in the box for even more streaming options.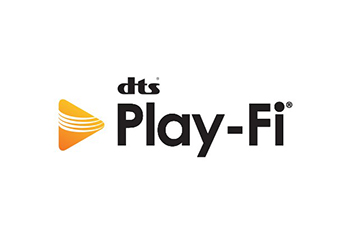 When we talked about multiroom audio earlier that was restricted to those willing to run wires to another room but Pioneer has also included DTS Play Fi in the LX503 which along with a technology called FlareConnect allows you to broadcast audio all around the house to Play Fi-compatible products. Whether that is from a CD player or from a record player through the included phono stage and more; whatever you can plug into the Pioneer VSX LX503, you can stream to another room.
To test out how the LX503 performs we sat down and set the unit up using the Focal Sib Evo speakers with Dolby Atmos support built into the front pair. This speaker set is a great option for those looking to dive right into Atmos and will really show us how the LX503 performs. We ran through the initial set up process with little fuss, using the included set up microphone to tailor the sound for our demo room. There didn't seem to be any problems and the Focal speakers sounded great after taking a little time with them.
We popped a copy of Spiderman: Homecoming into our Oppo UDP-203 to try things out. The LX503 did not disappoint. There was an obvious sense of space when watching Spiderman climbing the Washington monument, and you really got a sense of the wind whipping around the characters head. All this with plenty of bass support for the action packed scenes to follow.
One other area that's worth exploring with the LX503 is the possibility of adding a power amplifier to give better stereo sound for those with a passion for music. This will give you a dramatic boost to audio sound by allowing one amplifier to specialise in the quality of sound from the front two speakers. To support those who want to get a little more from their home cinema there is also options to drive a 7.2.4 system solely off of further power amplifiers.
With the addition of so many exciting upgrade options and support for such an array of different speaker layouts, the LX503 has really impressed. For those wanting to add to their system for years to come, this is a great option to build around. Alternatively, if you wanted to build a cinema room while also having a good quality sound in a separate living room then the Pioneer may be the amplifier for you as well. So give us a call or pop in to your local Richer Sounds store to see how the Pioneer's AV receivers can work for you.
Click here to learn more about the Pioneer VSX LX503
Author: Robert, Brighton store