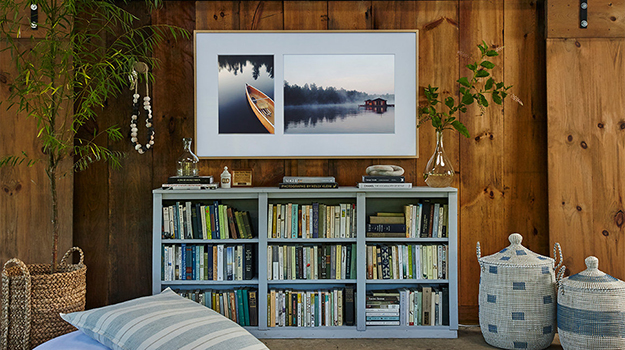 It's been a little over a year since we reviewed Samsung's evolutionary design 'The Frame'; a TV that when turned off, is transformed into an impressive piece of art, perfectly blending with your décor. Fast forward a year and Samsung have introduced the 2nd generation. Say hello to The Frame 2.0…
Samsung's UE43LS03N, UE55LS03N and UE65LS03N TVs, also known as The Frame 2.0 series, follow on from last year's series in that when they are not being watched as a traditional TV they enter Art Mode 2.0. This provides a brilliant art display rather than the screen going black as it would on a regular TV – taking Samsung's 'Ambient Mode' to a whole new level.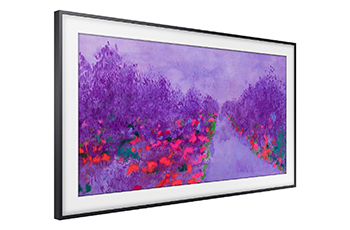 The upgrade provides a better, more engaging user experience, allowing owners of The Frame 2.0 to connect to The Samsung Collection and display a selection of works of art gathered from top museums, galleries and archives around the world. Furthermore, the upgrade brings Art Store 2.0, which offers subscription access to even more art including curated selections of artworks, as well as from specific partner galleries, such as the V&A Museum.
As with its predecessor, you can also choose to display your own, personal photographs or favourite artwork. In terms of image quality, all artworks are scanned at 4000K resolution and shown in Ultra High Definition (UHD). Samsung's brightness sensor makes discerning adjustments to the image, based on the room lighting, so that the artwork appears physical rather than digital – creating the illusion of a printed photograph or a painted canvas. You don't even have to worry about using endless power, as the TV switches off when it detects that nobody is present – talk about Smart!
However, let's not forget that The Frame 2.0 is a TV, first and foremost, and a very good looking and refined TV at that! The Frame 2.0 boasts an impressive Ultra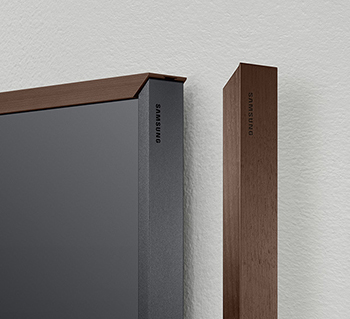 HD 4K screen. This delivers a beautifully bright, true UHD experience with vibrant colours and razor-sharp detail. Samsung's addition of HDR10+ certainly makes for an improved viewing experience. It also comes loaded with more than enough Smart apps, a full web browser, with 4K Netflix streaming compatibility included. Samsung's clever one-cable connection also makes an appearance – this is a truly neat way of avoiding tangled wires, with everything – including the power – being handled by a singular nearly invisible cable, that runs to the subtle and easily hidden One Connect box, where you'll connect all your source. The inclusion of Bixby – Samsung's very own voice assistant is also a nice touch. Oh, and before we forget – great connectivity. Built-in Wi-Fi, 4xHDMI, 3xUSB slots, you name it – The Frame's got it all.
Samsung has designed a few different interchangeable bezels to go with The Frame. These ensure the TV blends effortlessly into any household. Built-in magnets make attaching and detaching the bezel a breeze. The bezels come in a variety of finishes – black, walnut, beige and white.
Overall, this is a stunning TV. The image quality of The Frame is as good as it gets, and its functionality is great, too. But why not pop down to your local Richer Sounds store and see it for yourself… if you can spot it, that is.