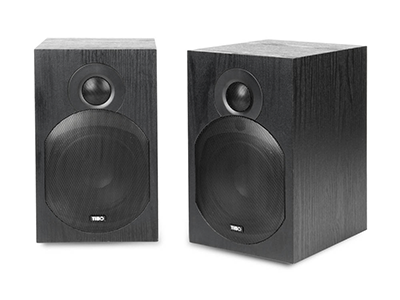 Taking a look at the Plus 2.1 Bluetooth speakers – one of three new and improved releases from Tibo – and we're impressed!
While the revival of vinyl shows the continued strength of analog audio, one of the benefits of the modern digital world is that you can easily access all your favourite music with nothing more than a phone in your pocket. However, the speakers in your average smartphone may not provide the hard-hitting sound you're after. This is where Bluetooth speakers come in and hi-fi specialists Tibo wanted to bring an offering to the table. They have a range of immensely popular speakers under the Plus brand name, continuing with the Tibo Plus 2.1. These speakers show you don't need to spend thousands of pounds to get a good set of stereo speakers.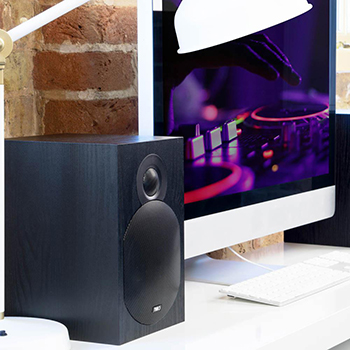 This range of Tibo speakers are crammed full of digital features ensuring they keep up to date in the modern world. Starting with Bluetooth connectivity with the latest in AptX technology for near CD quality audio enabling you to wirelessly pair them with your smartphone or tablet. There is also an optical input for any digital sources such as a TV or game consoles, meaning these speakers are even a good upgrade on your TV's built-in sound. These speakers may not pack Dolby Atmos capability, but they still offer great sound as a TV soundbar alternative.
On the analog side, there are two inputs and one output. Tibo have included a 3.5mm input for directly plugging in your phone or laptop to give a more stable and easily switchable connection. There is also the option to add an active subwoofer if you fancy adding a bit more bottom end to your favourite songs.
The speakers also have a line level input for those with hi-fi type units such as a CD player or turntable with a pre-amp. This is a great way to start enjoying a new turntable and certainly makes a big step up on the all-in-one suitcase turntables available now. This gives you a great deal of flexibility whether you're improving the sound on your TV or having a few friends over for a party and want to share DJ duties.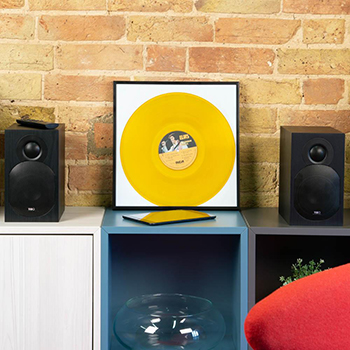 Tibo already had one of our favourite pairs of active speakers with the Plus 2, which these replace and it's great to see they have given them a fresh new look. There is a more premium looking wood vinyl on the outside of the box and they have a good weight to them. There is also the addition of protective grilles on the front of the speakers which serve the double purpose of protecting the delicate drivers and giving these speakers a less industrial look than their predecessors. The Tibo 2.1s can be set up with minimal fuss, with only a few wires to connect, one from the speaker holding the amplifier to its passive brother and another for power. Of course, the most important part of any speakers is the sound, we decided to connect up with Bluetooth to test a real life scenario.
Having a range of different settings on such a compact speaker is a real plus point that allows you to adapt the sound for different genres. We opted first for Motörhead's classic "Ace of Spades" as our first test. The depth of this track when in 'rock' mode on the speakers really filled the room with quality sound and certainly gave a fuller experience than most portable Bluetooth speakers on the market. We played around with the different EQ settings on the Plus 2.1s and found that the 'rock' and 'pop' settings had a certain punch where as the 'classical' and 'neutral' settings gave a more rounded sound. These speakers are a good choice for anyone looking to add some great sound to their party.
Overall, the sound these Tibo Plus 2.1s can produce is very impressive. The fact that there is a range of connectivity options, not to mention a handy remote control, really won us over. We would certainly recommend having a listen for yourself if you are considering upgrading your current sound system. Make your way down to your nearest Richer Sounds and book a demo with us today.
Click here to learn more about the Tibo Plus 2.1 Bluetooth active speakers
Author: Rob, Brighton store