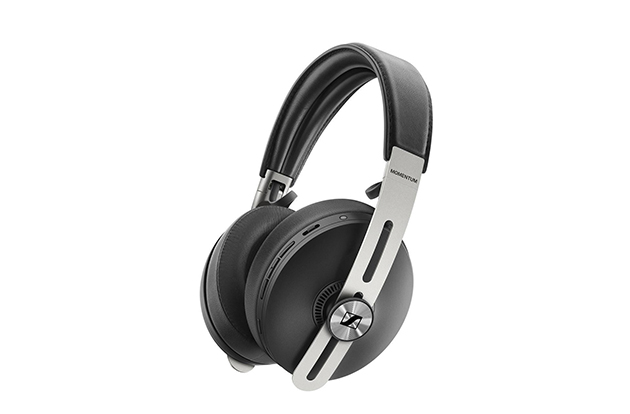 Sennheiser's latest addition to the Momentum line looks to carry on a dynasty of praise and acclaim.
Sennheiser's Momentum range of headphones has long been a favourite of both the hi-fi press and day-to-day listeners alike. The brand's use of top-notch materials and technology has ensured that each of the Momentum series' headphones and earbuds have been at the top of audition lists since their original release. Keen not to rest on their laurels, Sennheiser have periodically updated these award-winning models to keep them at the cutting edge of a very busy market.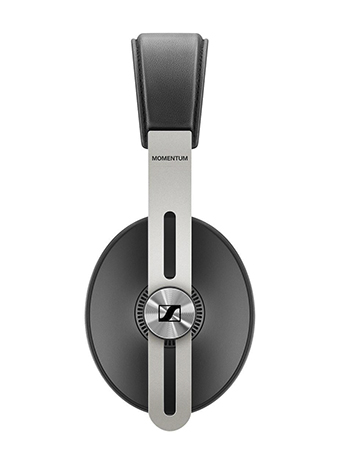 It's the turn of the Momentum Wireless (3.0) over-ear headphones to receive an upgrade, and in the fast-moving world of Bluetooth cans, it's an update that brings big improvements over the previous generation. Let's take a closer look at what Sennheiser's engineers have been up to…
From the outside it would appear that the answer is 'not a lot!', but as huge fans of the 3.0's stylish good looks, we've definitely no complaints in this department. Barring a slight update to the headband, they maintain the same clean lines and use of quality materials as the previous edition, and they're all the better for it. The pads and headband are made of real leather, and feel soft and comfortable when on, and the outer cups feel as rugged and robust as ever. Adjustment to fit different heads is still a simple sliding mechanism, and this works well and keeps things straightforward.
A host of physical control buttons sit around the outside edge of the right hand cup, making for easy access to a number of features such as volume adjustment, play/pausing of music and powering the headphones down. Replacing the older USB-Micro connection used for charging is USB-C, making the 3.0s compatible with modern mobile phone charge cables. One of the areas that attracts the most innovation in the headphone market is active noise-cancelling, and Sennheiser have put plenty of work in to ensure that these feature one of the very best in class. Three noise-cancelling modes are built-in and easy to switch between, giving greater levels of cancellation depending on your surroundings. This is particularly important for those who use headphones in built-up areas and need to be able to hear at least some of their surroundings to avoid accidents. Likewise, cancelling out background noise on a plane or train is a must for musical enjoyment, and the Momentums do a stellar job of isolating when called into action here.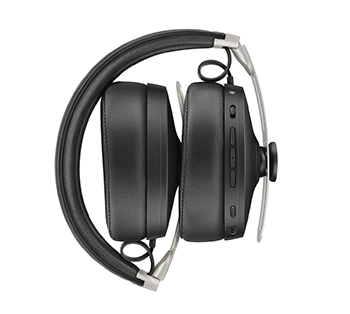 Finally, Sennheiser's Transparent Hearing feature allows the listener to hear their music clearly whilst still letting in all ambient noise, making it ideal for use in situations where you still need to be able to talk to–and hear–other people. A number of other adjustments and settings can be tinkered with via Sennheiser's free Smart Control app. Bass and treble can be set to the user's liking, and you can even locate your headphones if you've put them down in a hurry and can't remember where! Sennheiser have used Bluetooth 5.0 for connectivity to compatible devices, meaning AptX for Android and AAC for Apple users and both not far off CD quality.
So, that's what the Momentum's can do – what about how they sound? Fortunately all of these bells and whistles haven't come at the expense of great sound quality, which should come as no surprise from one of the world's biggest headphone manufacturers! After a few days of running in to get them up to speed, the Momentums deeply impressed with their excellent tone and brilliant separation and layering of instruments. Fink's "Trouble's What You're In" from the 'Wheels' Turn Beneath My Feet' album sounded fantastic, the sense of space in the venue accurately reproduced even from a closed-back headphone, whilst the vocals and guitar sounded full-bodied and realistic.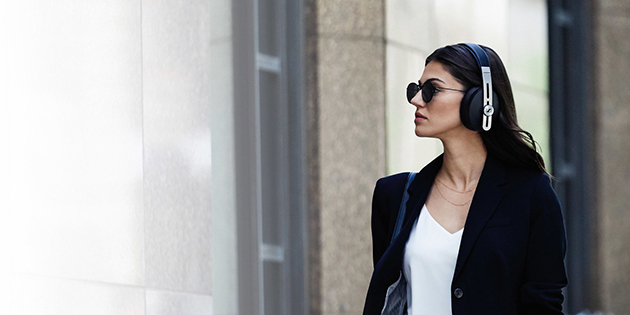 All three noise-cancellation modes worked well inside and outside our shop, and the ease of switching via the app made it no problem at all to jump between each one. Transparent Hearing also worked brilliantly, with no need to remove the headphones to hold conversations with the mode switched on.
Further listening just reinforced the Momentum's superb sound quality, with it's even-handed approach making them a great listen with pretty much any genre we threw at them. The level of flexibility given by the app, as well as the brilliant build quality, make the Momentums another must-audition for anyone in the market for new Bluetooth headphones.
Click here to learn more about the Sennheiser Momentum Wireless (3.0) headphones
Author: Chris, Liverpool store