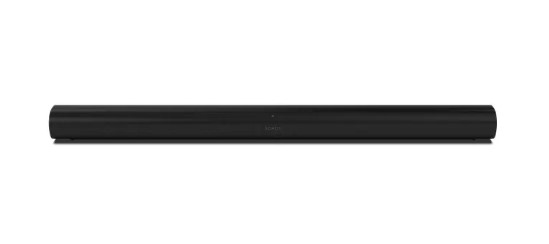 Sonos are one of the best known audio companies in the world, with a range of smart speakers and home theatre products. They recently released the update to their incredibly successful and long running Playbar soundbar, the Sonos Arc. Join us as we explore what changes they've made and whether its worth an upgrade.
Sonos have long been known for their multiroom audio products as one of the pioneers of the industry. They were making speakers long before Google or Amazon arrived on the scene and have updated and have adapted the range to better fit in for the new world of wireless speakers. Now they are arguably the best multiroom audio platform with some amazing products on the market.
Sonos recently launched the Arc which aims to be the best Dolby Atmos soundbar on the market by providing surround sound quality audio from a single speaker. It offers eleven high performance drivers in a box with eight woofers and three tweeters hidden behind a single grille. Each of these drivers is powered by a individual class D digital amplifier for perfectly tailored sound. Two of these drivers project sound upwards to bounce atmospherics off the ceiling of the room while a further four do the same with the walls surrounding the listener. It's an impressive array of speakers for a relatively low profile soundbar.
Once we get our hands on the Arc we're immediately impressed by the changes from the old Playbar. Where the Playbar was chunky, this feels a much more refined design with no hard edges but a completely rounded finish. Available in either Black or White to fit into more people's homes, the Arc is dotted across it's entirety by the large grille covering all the different speakers. On the top are a mute, volume up/down and play/pause button and nothing else. This simplicity really sets the Arc apart from other Atmos soundbars which aim to offer it all.
Setup is as easy as plugging it into a compatible HDMI eARC port on a modern TV and connecting to Wifi through the Sonos app. We had no issues but any problems that do come up are normally addressed by multiple prompts for fixes or even a live chat session with Sonos support. We've always found them to have one of the best support networks around for the odd time something does go wrong.
Our LG OLED55CX5 picked up the Sonos Arc through HDMI and displayed the familiar black and white patterned background letting us know everything was working well. We didn't even have to switch sound output as the TV automatically did this for us. One of the benefits of HDMI connection is the ability for devices to talk to each other and set themselves up to a much larger extent. As setup is one of those things people have sometimes struggled with in relation to surround sound before this has to be one of the easiest experiences we've ever had.
When we sit down and look at the settings we notice all the little extras Sonos has added to help with the user experience. There are options for night mode which narrows the dynamic range of playback so loud parts of movies don't have you scrambling for the remote. The Trueplay calibration for those with iOS devices who want to get the very best sound for their particular room and a adjustable EQ for anyone wanting to get more hands on with adjustment. There's even a speech enhancement option for those moody dramas where everyone is mumbling. Altogether it adds up to a wealth of options but delivered with real simplicity.
With everything set up we settle down with Captain Marvel streamed through the Disney+ app on our LG TV which supports Dolby Atmos sound over eARC for 3D sound reproduction. When our hero is falling from space we experience the wind whirling all around us but also the sounds of the city when in a quiet 90s car park too. The Arc handles it all with ease. There is the option to add an complimentary wireless subwoofer and rear speakers which we heartily recommend but we are blown away by the quality of just the Arc on it's own too. It's a massive step forward from the Playbar which remained one of our favourite soundbars up to its replacement.
All in all, we think Sonos has provided the perfect soundbar for those wanting to experience Dolby Atmos 3D sound without the benefit of in ceiling or up firing speakers and an AV receiver. However, it still excels with both normal TV sound thanks to speech enhancement modes and also with music thanks to the top quality Sonos app. Why not contact your local Richer Sounds store to see if this might be the best option for you?
Learn more about the Sonos Arc.
Author: Robert, Brighton store