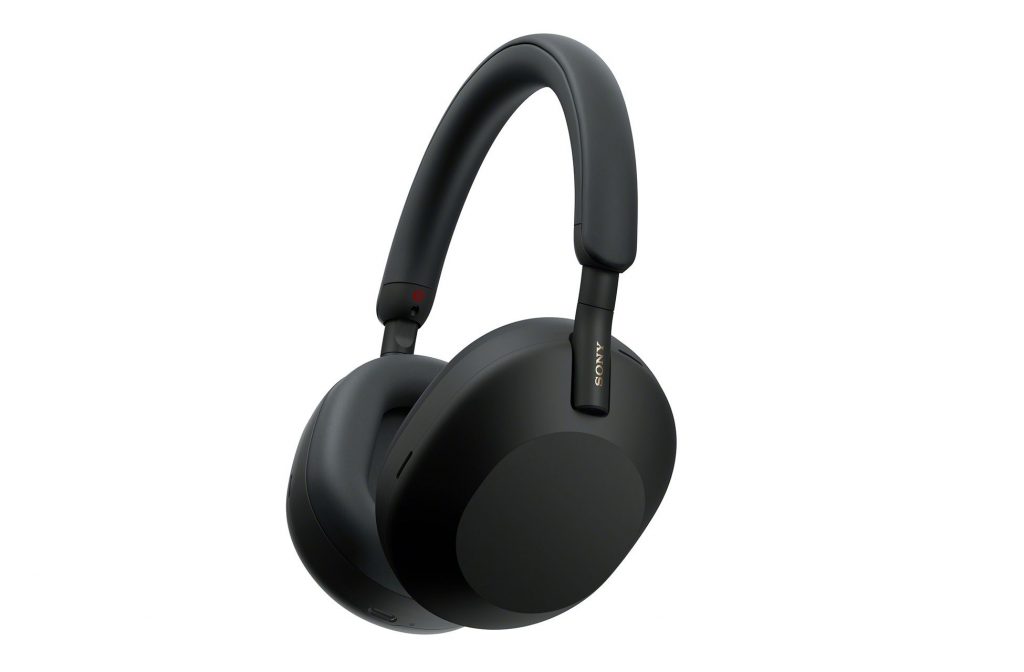 Sony's long-standing line of WH1000 over-ear, closed-back headphones needs no introduction… unless, of course, this is your first time reading about these multi-award-winning headphones (where have you been!?)! If it is, or even if it isn't, read on to find out my thoughts on the very latest incarnation, the Sony WH1000XM5 Wireless Noise Cancelling Headphones.
To kick things off, the packaging is very environmentally conscious (that is to say, the box and all other parts are fully recyclable) and also pleasingly tactile. Once inside, you are greeted by the high-quality carry case, which the headphones and all associated accessories are housed in.
Sony has taken a bold decision with this model to not make them foldable, which explains the increased case size. To some, this may be a deal-breaker as it means the headphones will take up more space in your bag, or simply be less portable. Personally, I don't mind the lack of folding as it means fewer mechanisms, so there is potentially less to go wrong later down the line. Speaking of build quality, headphones don't get much better than this at their price point. They feel both durable, lightweight, and well-constructed.
Comfort is on another level, with what feels like two cushions on either side of your head, and, with the headphones on, not even powered on, you are immediately impressed by the level of passive noise attenuation. The headband itself is thoughtfully well-padded to match the ear cups. The headphones are infinitely adjustable, rather than a ratchet, so it is very easy to set them to a comfortable position. All promising stuff indeed, and that's before I've even heard them!
With the XM5s powered on and connected to my phone via Bluetooth, I downloaded the recommended (but not essential) Sony Connect App. This app really opens the door to customising the sound – as well as personalising the noise-cancelling settings, the app also lets you use a bunch of Sony's unique audio-enhancing technologies. For the purposes of transparency and honesty, I used the headphones as they are, straight out the box, and I used Spotify as my source, as this is typical of what most headphone users will call upon.
The first song is 'Eyes on Fire' by LEOWI. This track has great rhythm and percussion, as well as emotive vocals. The Sonys really sink their teeth into this track and reveal a surprising height to the audio that I didn't expect from a closed-back pair of headphones. The percussion is very detailed and crisp. The bass is delivered cleanly, with great texture and accuracy. The only slight blot on the perfect scorecard is that they are a bit thin on the vocals, but that's just me being picky!
Next up, I digitally spin 'Wait a Minute' by Willow. This track has a more relaxed vibe, but the XM5s really get your foot tapping along to the beat. The percussion and vocals really blend well together, and the bass drum thumps away precisely, with just the right amount of weight. The rest of the track is resolved really nicely and keeps you hooked right till the end.
The final song is 'Graveyard' by Halsey. This sound has amazing power to evoke emotions, and boy do the Sonys deliver. Halsey's voice is right at the forefront of the track's intro and is carried right throughout the song beautifully, with the rest of the audio following along behind just as it should. There are some very airy and spacious sounds in here, which closed-back headphones can often miss, but they are all there to be heard, which really is surprising for headphones of this nature. The bass is spine-tinglingly deep, which the XM5s, yet again, deliver in just the right amount. Yes, there could be a touch more oomph, but that might just be my personal taste.
Overall, I have been blown away by the new Sony WH1000XM5s. They can be bought purely on reviews alone and you will listen to them non-stop. Or, if you want to hear what all the fuss is about, give your local Richer Sounds store a call and stop by for a listen soon!
Author: Aaron, Bournemouth Store.