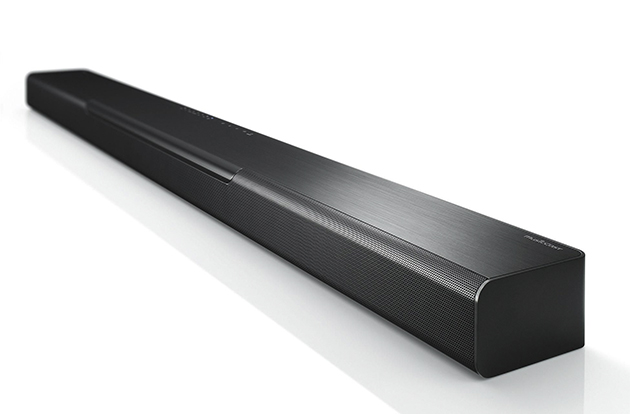 Yamaha return with another game-changing soundbar.
Way back in 2004, Yamaha brought us something that would change the home cinema landscape forever. You may think I'm being dramatic but with the release of the massively popular YSP-1 digital sound processor, Yamaha changed the way we could have that cinematic experience in our homes. We didn't need to run unsightly cables or lift up the floorboards; we could have it all from one simple box.
Now a lot has changed in the preceding years, because as of 2018, there are literally hundreds of options available to get the experience of the cinema in your home. And the biggest market out there? Soundbars. So it would only seem right that Yamaha are still in this market and producing products that are simply put, superb.
Which brings me nicely along to one of the newest soundbars from the Japanese giant, the BAR 40. I know you're probably thinking; what's one more soundbar in this overly saturated market? Well the BAR 40 isn't just your standard soundbar you see everywhere. It's much, much more than that.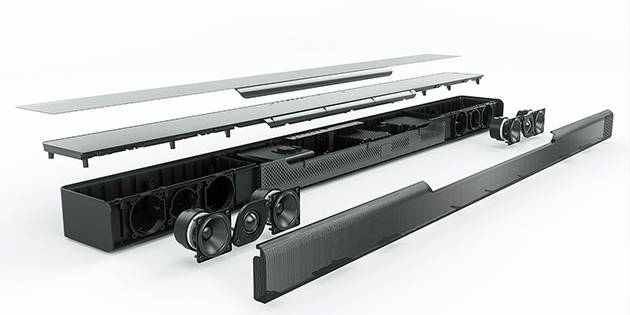 I guess to look at you'd think I might be exaggerating a bit. It's simply a modern looking black soundbar. With dimensions of 980 x 110 x 60mm, it isn't overly large and should fit easily into most living spaces. The connections are fairly standard too, with one digital optical and a standard 3.5mm input, to go alongside two HDMI connections; one input and one out which is ARC (Audio Return Channel) enabled. Like everything now, there's both Bluetooth and Airplay connectivity, but that's where the usual stuff stops.
Alongside all of this is both a built-in Wi-Fi connection or wired Ethernet. Just for Airplay right? Not so fast, as the BAR 40 can be connected up to Yamaha's noteworthy multiroom MusicCast system. Throw in support for Amazon Alexa, and this can really do it all.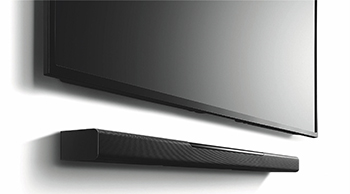 But what's the point in all of these things if the sound sucks right? Well it doesn't – plain and simple. The BAR 40 is brilliant performer and builds on the dominance Yamaha have established over the last 14 years. Using the fantastic Avengers: Infinity War as my demonstration disk, I want to test the BAR 40 out and push it to its limits. The demonstration room in our store isn't the biggest but it's filled to the brim with high quality audio coming from the Yamaha. Speech is clear as you can get from something of this size, probably due to the Clear Voice mode, and it really does a great job of projecting that surround sound feel. Although there's plenty of depth and bass, it doesn't detract from the overall smoothness and feel that is produced.
If you wanted a bit more bass, then you might want to look at the wireless subwoofer Yamaha have made to go with this sort of product, the SUB 100 (more on this a bit later). As the movie gets going, actions scenes are fast paced and immersive. There no tinny frequencies, or anything that makes me squirm. It's an engaging soundbar and will do the job for most people. As for music, something Yamaha has long been known for, the BAR 40 excels in droves here too. Using Airplay is easy and I'm quickly listening to R.E.M's greatest hits and enjoying every minute of it. Yamaha have invented something which could be the hub of your home audio.
But what if you wanted something a bit more like I previously mentioned; a little more 'oomph' similar to a night at the cinema? Well if you wanted that true 5.1 surround sound feel, you can purchase separately the MusicCast 20 or MusicCast 50 wireless multiroom speakers and use these as wireless rear speakers (a single one of these speakers can act as a surround speaker, though we recommend buying in pairs for that true cinema experience). And by simply adding a MusicCast SUB 100, you've got a wireless 5.1 channel set-up, with the added benefit of Amazon Alexa compatibility. All you need is power connections and away you go. No need for unsightly cables running down the side of your living room. This ability to easily link up to the multiroom MusicCast network gives the BAR 40 something of an edge on the competition; especially when it sounds this good.
To hear this great soundbar for yourself, call or visit your local Richer Sounds today to arrange a demonstration.
Click here to learn more about the Yamaha BAR 40 soundbar
Author: Bradley, Plymouth store