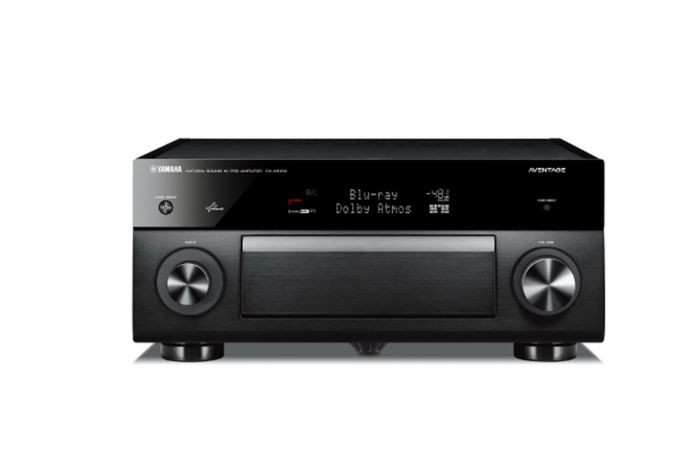 For the majority of us, we're happy with what we can buy off the shelves. We're happy with the components within them, and with the overall performance of the products… but what if you'd like more control? You potentially might like more power/less power, more inputs, a pre-amp, HDMI inputs?
I'm here to talk about Yamaha's New AV Pre-Amp the CXA5100, which pretty much does what it says on the tin; its a PRE-amplifier that has your functionality within one box, but lacks any amplification or speaker terminals, customers of this product can select their own amplifier or power amp set up dependent on their preferences.
The CXA5100's physical connectivity is 8 HDMI inputs and 2 HDMI outputs as well as component and composite video outputs and it also features 2 digital optical inputs, 5.1 channel analogue inputs and 11.2 channel pre-amp output! It's about as ready as a home cinema system could possibly be.
Of course the CXA5100 is completely networkable and will fit in with any existing music cast system you may have in the home already, giving you the option to add a multi-room aspect with the CXA5100 as a main system.
There is built-in Apple Airplay and of course Bluetooth and full Hi Res Audio support, which means that all of your digital music needs are catered for!
As with all Yamaha Aventage products the CXA5100 can take advantage of the YPAO (Yamaha Parametric Room Acoustic Optimizer) automatic set up mic, so once connected, it's an incredibly straight forward process, if the user is not quite happy with the final set up, there is of course a full manual set up option for those that want to really optimize the sound.
Coming in at nearly 30lbs the CXA5100 is a serious bit of kit, with an all-round aluminium finishing kit and Yamaha's fifth centre foot to cut down on any vibration this isn't for your everyday home cinema, it's for those that are after something precise, long lasting and offering a massive amount of control.
Whilst the CXA5100 is all but useless on its own, once paired with a dedicated amplifier it offers a far greater level of control over your cinematic experience, if you're interested in the CXA5100 then please call your local store to organise a demonstration.