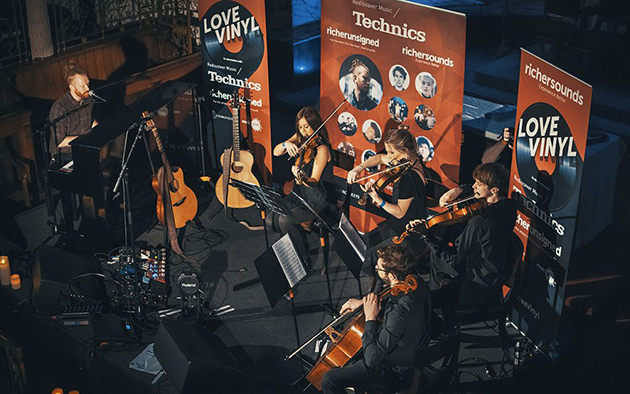 Now that the dust has settled, we take a moment to look back on the stellar performances at our exclusive gig in celebration of Record Store Day 2018 with Newton Faulkner.
Taking place in the beautiful St. Pancras New Church, our exclusive money-can't-buy event with Newton Faulkner took place to celebrate Record Store Day 2018 and the release of our third Best of Unsigned vinyl (read our full account of the day's events here). Attendance to this special night was open to winners of our VIP Club draw, and excitement started building as soon as the crowds started to fill the pews of the stunning church.
Kicking off the night's musical programming were three Richer Unsigned artists that the feature on the Best of Unsigned album: Ben Paveley, Alex Bloom and Amaroun. These incredible artists highlight the passion and talent that Richer Unsigned strives so hard to support, and their jaw-dropping performances were an incredible treat.
---
---
Following this incredible support, our good friend and special guest Newton Faulkner took to the stage. After some witty and charming exchange, he dove into some new and classic material. As a very special surprise, Newton was joined on stage by a string quartet, making this a truly special and unique event.
---
---
Once again, we'd like to extend a big thank you to all the music fans that came out for this special night. It truly warms our heart to see so many people supporting independent and unsigned music, and of course a thank you to Ben, Alex, Amaroun and Newton for providing a night of awe-inspiring entertainment!