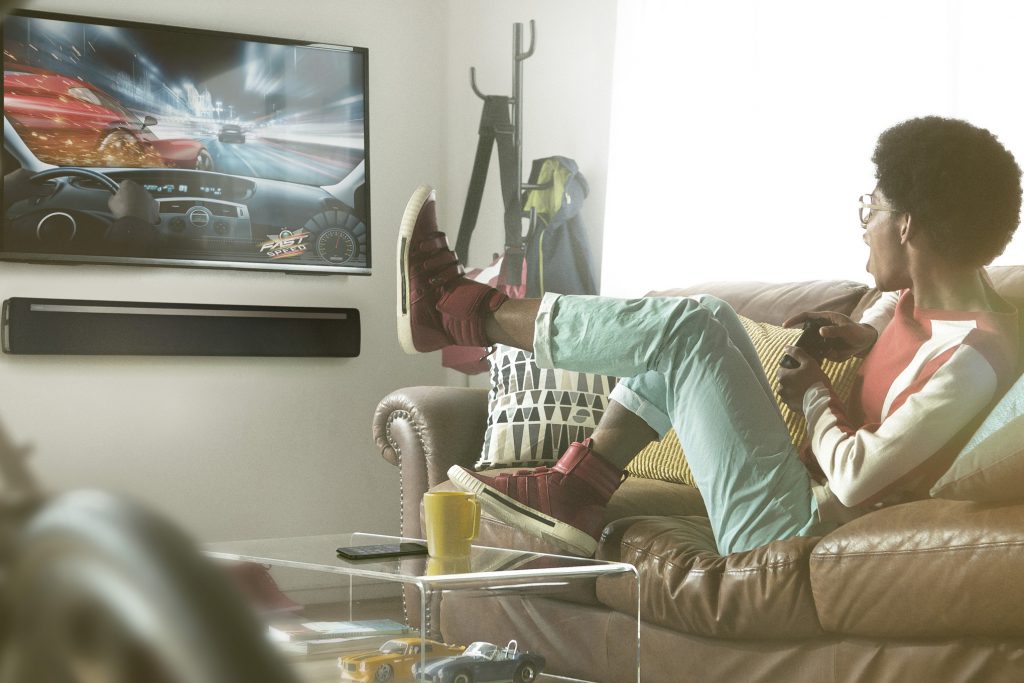 Watching your content on a beautiful 4K screen with rich, life-like colours and razor-sharp images can be an incredible experience. But this is just the half of it. To do justice to the picture, you need the sound to match. We take a look at three simple and effective options to maximise your enjoyment at home…
TV soundbars & bases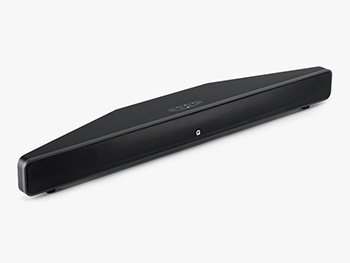 Boost your sound and experience your favourite TV shows, movies and music in a whole new way with a TV soundbar or base. Sleek and slim designs allow them to slide neatly in front of, or under,
your TV, and many soundbars can be wall mounted to suit your style. With different soundbars and bases offering a variety of features, from Dolby Atmos to Bluetooth, to the latest voice enabling capabilities, they're a great way of replacing thin and tinny TV sound with impeccable audio. Shop and find out more about soundbars and bases.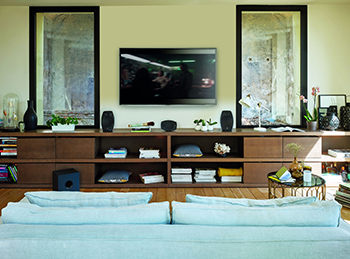 AV packages
Bring the surround sound of the cinema home with your dream set-up. Designed to deliver the scale, detail and immersion your content deserves, an AV package is the ultimate solution to those seeking more power and greater precision. We're confident that once you hear the difference, you won't know how you lived without one! For truly immersive, room-filling cinematic sound, upgrade your enjoyment today. Shop and find out more about home cinema.
Wireless surround sound/ multiroom
If you're sick of complex controls and unsightly wires, but still want great sound, you don't have to compromise. Multi-room systems are a fantastic way of delivering vast soundscapes that are sure to impress, without the wires.It's great for music, too. Play the same track in every room or different tracks in different rooms so everyone's happy. Bring your music and movies to life with a wireless system and explore the endless possibilities. Shop and find out more about wireless surround sound and multiroom.
So, there you have it, three solutions to meet different needs and tastes. If you're not sure of what works best for you, why not pop in to your local store today and hear the difference for yourself?
In the mean time, though, why not get familiar with our wide range of home cinema products by watching some of our colleagues' reviews?