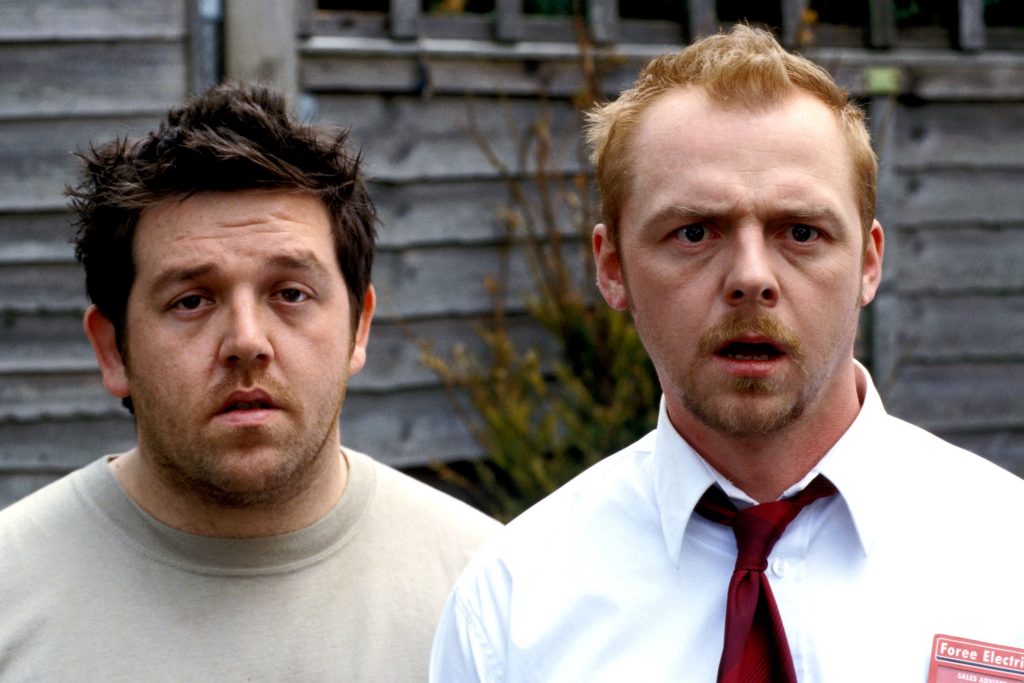 A top comedy movie can be the perfect escapism, lifting your spirits and giving you a good laugh! Below are our picks for ten of the best comedy movies that you can stream today (as of the publishing of this article). There's two for each of the UK's top five streaming services, so there is something to watch for everyone!
Netflix:
The streaming service of choice for many, Netflix's library has expanded massively since its launch in the UK, finally coming closer to the variety offered by its US counterpart. There are comedy favourites aplenty to be found here, and below are two of our choices:
Monty Python's Life of Brian (1979, 15):
Perhaps the most quotable film in history, Life of Brian's dialogue and music has become so ingrained in the British cultural lexicon that a vast number of us quip it without even realising. Following the exploits of the titular Brian, who was born one stable down from Jesus on the same night, the Python troupe's hilarious tale of an accidental messiah remains as side-splitting today, with the crew each giving top performances supported by a truly classic script.
The Disaster Artist (2017, 15):
In 2003, an eccentric man named Tommy Wiseau released his magnum opus film The Room. With each following year, Wiseau's movie increased in popularity for one reason: it was the pinnacle of 'so bad it's good'. Greg Sestero, Wiseau's friend and The Room co-star, published his memoirs of making this accidentally hilarious cult favourite with his award-winning book The Disaster Artist. It was then adapted into this movie by celebrity mega-fans James Franco (who directs and stars as Wiseau) and Seth Rogan. Heartfelt, hilarious and a fascinating look behind the madness, The Disaster Artist is the comical story of failure creating success.
Amazon Prime Video:
Prime Video gets a lot of content from across the globe, and it's often difficult to find the best movies that are buried beneath the tiers of services it offers. From Prime membership streams, to paid rentals, to full-priced purchase releases. Here are two great comedy movies that are included in your Prime membership:
Angus, Thongs and Perfect Snogging (2008, 12):
Bend It Like Beckham director Gurinder Chadha's keen eye for the foils of British youth is brilliantly utilised in this adaptation of Louise Rennison's best-selling novel. The eminently loveable Georgia Groome is perfectly cast as an eccentric teenager who haplessly falls for school hunk Aaron Taylor-Johnson, while battling with the embarrassment of parents, the fears of kissing, and the sexism of being the 'funny girl' that 'boys won't like'. Bound to be relatable for anyone who contended with high-school awkwardness, Angus, Thongs and Perfect Snogging is a sleepover comedy classic.
Hot Rod (2007, 12):
Before Brooklyn 99 and Popstar: Never Stop Never Stopping, Andy Samberg starred in the cult favourite comedy Hot Rod, directed by his Lonely Island partner Akiva Schaffer. Starring as amateur stuntman Rod Kimble, this offbeat comedy sees the underachieving Rod put on his most dangerous stunt yet in a desperate bid to raise money for his father's heart operation. With an excellent supporting cast that includes Ian McShane, Will Arnett, Danny McBride, Isla Fisher and Bill Hader, Hot Rod is a wonderfully surreal ride from some of America's best comedic minds.
Now TV:
Sky's streaming service is able to utilise the British media giant's vast library of licenses to provide some of the most popular movies available on streaming, with a huge library of favourites. Below are two top picks in the comedy category:
Shaun of the Dead (2004, 15):
'A Romantic Comedy, With Zombies' promised the poster of Spaced creator Edgar Wright's theatrical debut. Not only did Shaun of the Dead deliver on that promise, it would soon become one of the UK's most iconic films, successfully blending humour and heart to create a memorably unique comedy/romance/action hybrid. Simon Pegg and Nick Frost became household names as leading duo Shaun and Ed, the layabout pair who spring to battle against the undead. Following the pair's disastrous plan to escape to the local pub, while trying to save their friends and family, makes Shaun of the Dead truly one of the best comedy adventures out there.
Meet the Parents (2000, 12):
Awkward nurse Greg Focker (Ben Stiller) must meet partner Pam Byrnes' (Teri Polo) parents, creating cringe comedy at its finest in Meet the Parents. It's hard to know whether to laugh or wince throughout this one, but that's what makes it so weirdly fun. Stealing the show is the brilliant Robert De Niro as Stiller's new father-in-law Jack; in one of his most memorable comedic performances, De Niro expertly plays the discerning in-law, constantly judging the hapless Stiller. Watching the two come to blows would form the basis of Meet the Parents' two sequels, but the original is still the best!
Disney+:
Disney's great new streaming service has some top comedy films that the whole family can enjoy. Here are two gems:
Freaky Friday (2003, PG):
One of Disney's best remakes, 2003's Freaky Friday makes the most of the classic body-swap premise. It's the two leads that make this one: Lindsay Lohan is spot-on as rebellious daughter Anna, and Jamie Lee Curtis is equally as perfect playing her exasperated mother Tess. When strange events lead to the pair switching bodies, it's a funny and heart-warming exploration for the estranged mother and daughter as they come to realise each other's lives aren't quite as easy as they might have thought. Lohan and Curtis play each other's roles brilliantly and they have fantastic chemistry together, making Freaky Friday into a fun and funny look at family life that both kids and parents will enjoy.
George of the Jungle (1997, U):
It's impossible not to love Brendan Fraser as the kind but woefully dim-witted George, a primitive man raised in the jungle by animals. As he falls for the wealthy heiress Ursula (played by the always delightful Leslie Mann), he must contend with both his limited intelligence and Ursula's brutish fiancé Lyle van de Groot, played by a game Thomas Hayden Church. Proudly silly and gleefully daft, George of the Jungle is a classic comedic spin on Tarzan that kids will love.
Freeview Play:
Uniting all of the UK's Freeview services (BBC iPlayer, ITV Hub, All4 etc.) under one umbrella, Freeview Play is a great tool to explore what freebies you can find without needing to dash between all the different apps. Below are some comedy greats from its 'Movies' section:
What We Do in the Shadows (2014, 15):
Now a hit TV series of the same name, Taika Waititi and Jemaine Clement's original film is still one of the best mockumentaries ever made. Think This is Spinal Tap with vampires, werewolves, witches and zombies, and you have the gloriously off-beat, side-splittingly hilarious What We Do in the Shadows. Following a group of vampires as they live together in a flat in Wellington, Waititi, Clement and Jonathan Brugh star as three very different but equally as loveable immortals, struggling to cope with the complexities of modern life. With a sharp satiric bite (I had to), What We Do in the Shadows is undeniably one of the best comedies of the last decade.
Withnail and I (1987, 15):
A classic British black comedy, Richard E. Grant and Paul McGann give marvellously nuanced performances as Withnail and Marwood, two out-of-work actors who take a holiday 'by mistake' to the country house of Withnail's flamboyant Uncle Monty (the delightful Richard Griffiths). Grant and McGann are hysterical together, the script is razor-sharp and the themes of aimlessness and male friendship remain as timely as ever. Withnail and I is perhaps Britain's most beloved and revered cult-film, and it's not hard to see why.
Comedy is totally subjective, so do you have any more greats that you recommend? Let us know in the comments below, or via our Facebook page or Twitter and show some appreciation for your favourite comedy movies!
Author: Tom, Chelsea store