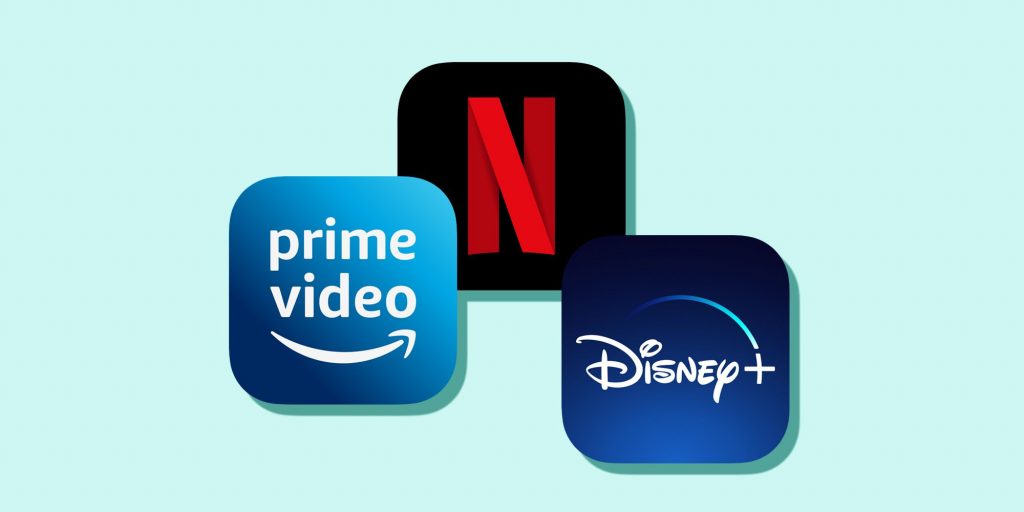 One of my favourite things about the streaming era is how easy it is to discover some new favourites that may have gone overlooked on release. Some of these films you might have heard of, others may have flown completely under your radar. Below are my picks for ten of the best overlooked gems that you can stream today (as of the time of writing). There's two for each of the UK's top five streaming services, so there is something to discover for everyone!
Netflix:
The go-to streaming service of choice for many, Netflix's library has expanded massively since its launch in the UK, finally coming closer to the variety offered by its US counterpart. With its selection of licensed films and original content, it could have a list all on its own of movies to be discovered. Below are two very different films that are equally worth a watch:
Fighting With My Family (2019, 12):
Stephen Merchant's directorial debut is an instant sports classic. Based on the early career of WWE wrestler Paige (played by the always fantastic Florence Pugh), this Dwayne 'The Rock' Johnson produced film is a hilarious and heartfelt exploration of an unlikely star's rise to success. The best thing about it? You don't need to have any prior knowledge or even affinity for wrestling to enjoy it (I certainly didn't!). Merchant's screenplay is effortlessly witty, simultaneously showing the true athleticism of the sport and inviting everyone along for the fun ride.
Psycho II (1983, 18):
No one, myself included, would ever think a sequel to the Hitchcock classic Psycho could work. Yet, with its darkly comic tone and true reverence for the original, Psycho II is one of the most surprisingly enjoyable horrors I've ever stumbled across. Anthony Perkins steals the film away with his return as Norman Bates, a tortured soul at the centre of a film that dares to question its own existence. Much like the nature of such a sequel, Psycho II asks whether it is wrong to poke and prod at the legacy of a killer, and the havoc that can wreak on any hope for healing.
Amazon Prime Video:
Prime Video gets a lot of content from across the globe, and it's often difficult to find the best movies that are buried beneath the tiers of services it offers. From Prime membership streams, to paid rentals, to full-priced, purchase only releases. Here are two great movies you can watch with your Prime membership at no extra cost:
Booksmart (2019, 15):
Olivia Wilde's first movie in the director's chair is brilliant coming of age comedy about two A+ high school graduates who regret all their time spent being good. What follows is a delightfully wacky and genuinely touching look at two friends caught between the past and the future, played by the spectacular Kaitlyn Dever and Beanie Feldstein. You'll know why I put this on the list as soon as you get to the 'Doll Scene'.
The Nice Guys (2016, 15):
Anyone familiar with Kiss Kiss Bang Bang and Iron Man 3 director Shane Black will be well acquainted with his style. Affable leads with wit and charm to spare? Check. Snappy dialogue driven by well-rounded characters? Check. Smooth, impressive direction? Check. A bit of a box-office bomb when it released (and wrongfully so), Black's buddy-cop action comedy is as good as it gets between the terrific pairing of Russell Crowe and Ryan Gosling.
Now TV:
Sky's streaming service was able to utilise the British media giant's vast library of licenses to provide some of the most popular movies available on streaming. This quantity has decreased a fair amount with the rise of other services, but Now TV is the only service on this list that actually has a section dedicated to 'Hidden Gems'. Below are two favourites:
Edge of Tomorrow (2014, 12):
Also known as 'Live, Die, Repeat' thanks to a haphazard marketing campaign, this Doug Liman directed Tom Cruise vehicle flew under the radar and made far less money than it should have. Whether intentional or not, Edge of Tomorrow is the best video-game movie ever made, as its plot sees Groundhog Day meet Halo. With a breakout performance from Emily Blunt as one of the most effortlessly formidable heroes in action cinema, Edge of Tomorrow is now a cult favourite considered by many as one of the coolest sci-fi actioners of the last decade.
Talladega Nights: The Ballad of Ricky Bobby (2006, 12):
Most know Will Ferrell for his comedy hits Anchorman and Step Brothers, but few ever mention the ballad of NASCAR driver Ricky Bobby. Whereas Ferrell has reached a bit of a comedic burn-out in the last few years, here he raced from SNL stardom to cinema in suitably silly satiric fashion. The best kind of parody, Talladega Nights is as ridiculously daft as it is sharp, with equally hysterical performances from a great ensemble cast.
Disney+:
Disney came out swinging with a great new streaming service that we have covered quite a lot on this blog. One of the many great things about it is the vast back catalogue of Disney's older films. Below are two gems that get overlooked by many:
Sky High (2005, PG):
Before Disney had Marvel taking the box office for a spin, and just after superhero cinema returned with X-Men and Spider-Man, the mouse house wisely took its penchant for the high school setting and genetically modified it with superheroic splendour. What at first glance seemed to most as a cheap stab at the genre is instead a delightful romp through a surprisingly bereft concept – what is it like to be the child of a superhero? An excellent cast and playful script make the most of this great idea.
The Emperor's New Groove (2000, U):
Perhaps one of the closest things Disney animation has to a 'cult classic', The Emperor's New Groove was something of a shock to critics and audiences at release. Why? Its humour came straight from the following decade. Today, the film shines as a prime example of quirky meta-humour done absolutely perfectly, years before Deadpool and the Lego movies took the sub-genre to the mainstream. Easily one of Disney's funniest and most unique animated classics.
Freeview Play:
Little known but available to all, Freeview Play is something of an overlooked gem itself. It's not necessarily a streaming service, as it simply unites all of the UK's Freeview services (BBC iPlayer, ITV Hub, All4 etc.) under one umbrella. It's totally free, and a great tool to explore what freebies you can find without needing to dash between all the different apps. Below are some hidden greats from its 'Movies' section:
The Guernsey Literary and Potato Peel Pie Society (2018, 12):
Don't let the tongue-twister of a title fool you, Guernsey (as I'll call it now) is the cinematic equivalent of a big warm blanket on a cold day. The duly versatile Mike Newell directs this adaptation of the best-selling novel in which a writer (played by the wonderful Lily James) exchanges letters with the German-occupied island of Guernsey in 1946. A comforting period piece that gratifies far more than the titular pie!
Imperium (2016, 15):
Daniel Radcliffe proves once more why his versatility can often be underestimated in this thriller, playing an undercover FBI agent who must infiltrate a neo-Nazi group. Equal parts blood-boiling, gripping and terrifying, Imperium is a well-executed exploration into a modern urban horror.
Have any more underrated or forgotten gems that you recommend? Let us know in the comments below, or via our Facebook page or Twitter and show some appreciation for your favourite movie underdogs!
Author: Tom, Chelsea store