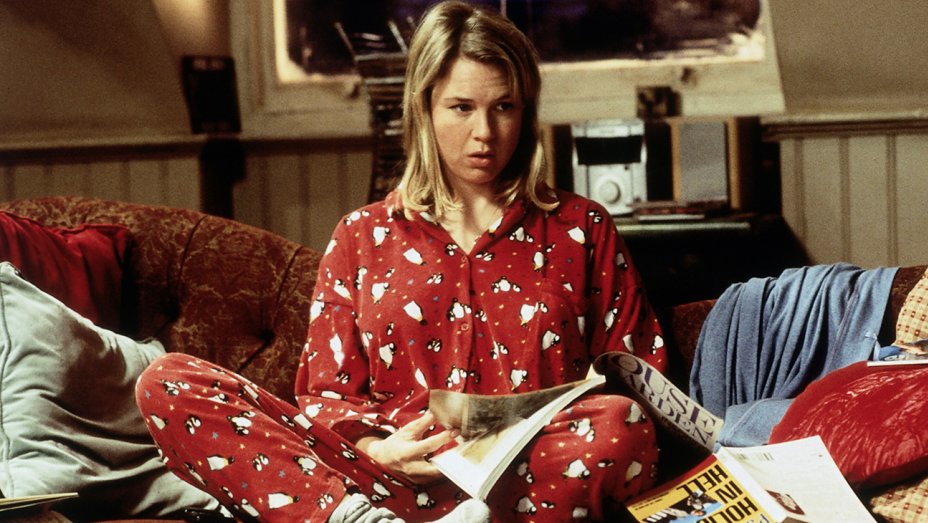 One of cinema's oldest genres, the 'rom-com' is a reliable source for some good romantic fun on those evenings in. Here are my picks for ten of the best romantic comedy movies that you can stream today (as of the time of writing). There's two for each of the UK's top five streaming services, so there is something to watch for everyone!
Netflix:
Netflix is the streaming service of choice for many, and has many originally produced rom-coms alongside licensed favourites. Below are two classics that everyone should see:
When Harry Met Sally… (1989, 15):
The film that set a new standard for romantic comedies, When Harry Met Sally shines under Rob Reiner's tender direction, Nora Ephron's sharp script, and the indomitable interplay between leading stars Meg Ryan and Billy Crystal. Following two friends who are forced to confront their deeper feelings for one another, the film centres on the question of whether or not men and women can ever be friends without any sexual desire involved. Though some argue that this particular question is a bit of a stretch, When Harry Met Sally nevertheless stands as a testament to the bliss of partnership, and features a wonderful supporting performance from the late, great Carrie Fisher.
Clueless (1995, 12):
Cleverly adapting Jane Austin's Emma into a hip 90s high school rom-com, Clueless is an essential entry in the genre. Writer and director Amy Heckerling effortlessly adapts Austin's wit, heart and observational comedy into a film that manages to feel comfortably familiar and yet totally unique. While Heckerling's talents spark behind the camera, Alicia Silverstone shines in front of it with her breakout performance as spoiled teen Cher. A masterclass in juxtaposing the stereotype with a subtle yet affectionate depth, Silverstone is fantastic as the meddling popular girl who is nonetheless exceedingly charming and funny. Paul Rudd, Stacey Dash and the delightful Brittany Murphy are all equally as excellent in support, making Clueless into a winning rom-com treat that all will enjoy.
Amazon Prime Video:
Prime Video gets a lot of content from across the globe, and it's often difficult to find the best movies that are buried beneath the tiers of services it offers. Here are two fantastic rom-coms, included in your Prime membership:
How to Lose a Guy in 10 Days (2003, 12):
Matthew McConaughey and Kate Hudson have a charming chemistry in this hilarious and endearing rom-com. McConaughey is Ben, a ladies' man and advertising agent who bets that he can make a woman fall for him in ten days. Hudson is Andie, a journalist who just so happens to be writing an article about how to lose a guy in ten days. When the pair meet, drama sparks as they try to complete their quests while deeper feelings for one another develop. A great cast and a top soundtrack make the most of this delightfully silly premise.
Legally Blonde (2001, 12):
Reese Witherspoon is iconic as Elle Woods, a fashionable sorority queen who is unceremoniously dumped by her boyfriend for a 'smarter' girl. Facing the challenge head-on, Elle decides to enrol in law school in an effort to prove him wrong. Though Legally Blonde has its roots in this classically rom-com premise, it is the incredibly sweet and inspiring story of Elle's own success that makes Legally Blonde such a crowd-pleaser. Acted with aplomb by a brilliant cast, with colourful cinematography and a catchy soundtrack to boot, Legally Blonde is one of the best.
Now TV:
Sky's streaming service has a huge library of rom-com favourites. Below are two classics:
Notting Hill (1999, 15):
Will (Hugh Grant), a bookshop owner, and Anna (Julia Roberts), the most famous movie star in the world, form an unlikely romance as they battle media scrutiny and social status. This BAFTA-winning classic is a rom-com staple, featuring iconic scenes, lines and songs aplenty. Grant and Roberts are wonderful together as the 'rom', but it's the 'com' here that really rounds out the film. Fulfilled by a cast of fantastic British actors at the top of their game, stars such as Hugh Bonneville, Emma Chambers, Tim McInnerny and a scene-stealing Rhys Ifans make Notting Hill into a hilariously quotable delight. As an extra note, Notting Hill is currently showing in select cinemas (at the time of writing), so if you have missed the big-screen experience, seek out a screening!
Bridget Jones's Diary (2001, 15):
She has become a British cultural icon, and with good reason. Now, two sequels later, many would argue that the original is still the best, and it's easy to see why with this hilarious first instalment. The film follows Bridget (played perfectly by Renée Zellwegger), a single woman who writes in her diary everything that she wishes will happen in her life. However, when two men (Colin Firth and Hugh Grant) vie for her affection, she finds her once dull life flipped on its head. Sharon Maguire directs brilliantly, crafting a delightfully entertaining film that balances a charming light-heartedness with brilliant slapstick. A classic.
Disney+:
Disney's streaming platform has a few surprises up its sleeve, featuring many movies you wouldn't assume would be available on the service, such as these top rom-coms:
10 Things I Hate About You (1999, 12):
A loose adaptation of William Shakespeare's The Taming of the Shrew, this high school rom-com was a breakout for stars Julia Stiles, Joseph Gordon-Levitt and Heath Ledger. Perfectly cast, the young actors play off of one other with fantastic chemistry and, along with a winning script, create an entertaining and memorable teen classic. Following a tangled romantic web, the plot sees popular girl Bianca (played by the delightful Larisa Oleynik) forbidden from dating by her father until her ill-tempered, anti-social older sister Kat (Stiles) does first. This then leads the smitten Cameron (Gordon-Levitt), who likes Bianca, to hire mysterious bad-boy Patrick (Ledger) as an accomplice to woo and date Kat. You can see where the plot is heading, but the cast are so incredibly charming that 10 Things I Hate About You remains a thoroughly engaging, clever rom-com throughout.
27 Dresses (2008, 12):
Jane (Katheryn Heigl) has served as a bridesmaid 27 times, and has the dresses to prove it. She loves weddings, but is shocked when her younger sister Tess (Malin Åkerman) announces her engagement to Jane's boss, and long-time crush, George (Edward Burns). Meanwhile, Jane meets cynical journalist Kevin (James Marsden), who may help her find new happiness, but he has a hidden agenda of his own. Sweet and funny, 27 Dresses is the perfect evening rom-com treat that features endearing performances and a brilliant ending.
Freeview Play:
Uniting all of the UK's Freeview services (BBC iPlayer, ITV Hub, All4 etc.) under one umbrella, Freeview Play is a great tool to explore what freebies you can find without needing to dash between all the different apps. These two rom-coms are oldies but goodies, available through BBC iPlayer:
Bringing Up Baby (1938, U, via BBC iPlayer):
Considered a flop upon its release, Bringing Up Baby has since been labelled not only as a rom-com classic, but one of the greatest films ever made. Katharine Hepburn stars as scatter-brained heiress Susan Vance who disrupts the life of the straitlaced Dr. David Huxley (Cary Grant) during a series of bizarre situations. Noted for its combination of zany antics, comically absurd misunderstandings and a delightfully screwball sensibility, Bringing Up Baby manages the amazing feat of matching all this with romance to create a wholly unique, perfectly paced old-school rom-com, with an invigorating performance from the brilliant Hepburn.
Vivacious Lady (1938, U, via BBC iPlayer):
James Stewart plays young botany professor Peter in one of his earliest starring roles at the recommendation of his then real-life girlfriend Ginger Rogers, who co-stars as nightclub singer Francey. Naturally, the two have a palpable chemistry together and are a delight to watch in this Oscar-nominated classic that follows Francey as she tries to adjust to Peter's conservative family. With frequently hilarious set-pieces alongside the tangible romance, it's easy to see why Vivacious Lady was such a hit with audiences back then as it is equally as appealing today.
Are there any more romantic comedy films that you recommend? Let us know in the comments below, or via our Facebook page or Twitter and show some appreciation for your favourite rom-coms!
Author: Tom, Chelsea store