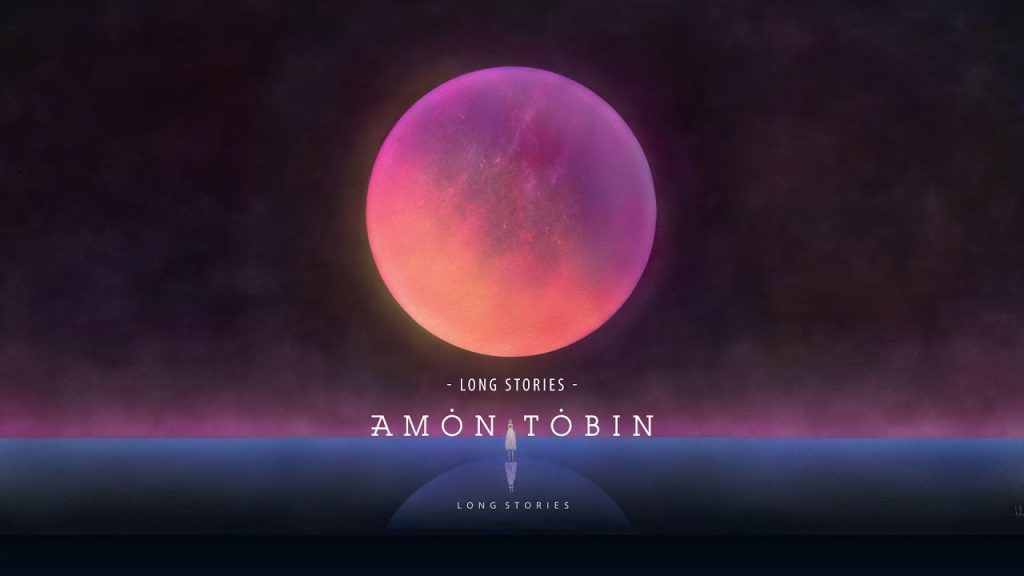 World renowned experimental electronic music producer Amon Tobin released his follow up for April's Fear In A Handful Of Dust this month, where will he take us next on this ambient journey?
Part two of this year's schedule follows suit, and is again released on his own label Nomark, but it stands alone as a separate piece of art as well. Long Stories sounds like just that, musical tales of discovering the universe maybe? Possibly Amon Adonai Santon de Araujo Tobin aka Amon Tobin was inspired by his family's sporadic movement as a child, born in Brazil but with roots in Morocco, Holland, London, Portugal and Madeira. Tobin has released nine studio albums in total since 1997's Bricolage, including two albums on Ninja Tune, as well as two albums under his Two Fingers alias; working with collaborator Doubleclick. Unsurprisingly his forward thinking, cinematic, style has also earned his music appearances in countless sound tracks from films, anime and video games.
This album's press release suggests that most of the album was made on just one faulty instrument, a 1980's autoharp substitute. The use of this broken Suzuki Omnichord is prominent throughout the album, and its wonky imperfections are a huge part of this projects charm. One Shy Morning is the album's lead single, and has been described in detail by Tobin himself as "the sound of Margot Robbie riding a unicorn into the sun right before the world explodes and all that's left is the ghost of love"; an exhausting sentiment but he really does paint a picture! Throughout the project's ten tracks he shows off both his musical and technical prowess, there is undoubtedly a lot of skill behind both of this year's albums.
The opening piece floats into view with a shyness that is somehow still bold. It features some of the album's only percussive elements, as well as a tambourine shake that is probably the first and last acoustic sound you will hear. Tobin's ear and musicality enable him to get away with some ludicrously out of tune moments, finding beauty in failing old hardware. Knowing the rules and breaking them is something he does best, and for every odd element that is thrown at you, there is something to counter it. For example his utterly inspired chord progressions on Clear For Blue and Full Panther may be overlooked by some, especially those only paying attention to his second-to-none sound design. Elsewhere on Red Moon, some of the synthetic sounds are like something from the Moomins cartoon, with cosmic raindrops, other worldly organs, and a vast array of morphing, often dissonant chords.
This theme has also inspired the accompanying artwork, depicting a sci-fi-poster-style planet with a lone figure in the distance. This openness is surely no accident, generally rhythm has taken a back seat, and when drums do appear they are only to complement the atmospheres and soundscapes. In comparison to one of his most popular tracks Bridge, that relies heavily on a jazz beat, this year's output has been more about sound design and experimentation. Even though many of the tracks are without drums, heavily effected percussive hits are occasionally used for impact, and sometimes they even repeat themselves enough to inspire a foot-tap or a head nod (for example the outro of Dust For A Duster). The album's title track Long Stories is in fact one its emptiest pieces, but the uneasy space in between is utilised to great effect once again.
You may notice that many of the track titles are overly descriptive, but most really do give you a sense of what you are about to hear, Brushed Aluminium Reeds, Sounds Like Moths, One Shy Morning and Red Moon are all fantastic examples of this. Although it has not been pitched as one, this project behaves like a concept album. It is clever and precise, as well as maintaining an unexpected and free nature. As each piece drifts intelligently into the next, the excitement of what crazy beauty will follow keeps things interesting. Long Stories is an expansive tale, full of scratchy, fizzy crackles, alien zaps and squeaks, but perhaps most importantly, a foundation of pretty chords and melodies. This may not be for everyone, but it is an incredible journey for experimental and ambient music enthusiasts.