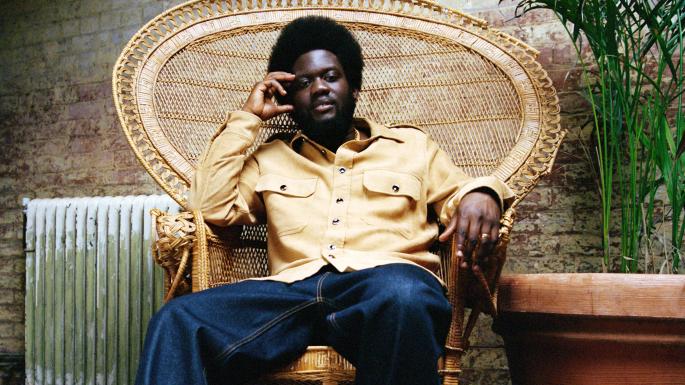 Michael Kiwanuka's third album pushes new sonic boundaries on a journey of self-discovery.
"Am I a hero now?" Michael Kiwanuka does not know the answer. The opening question of the single "Hero" is one of his new album's biggest topics.
The singer's career hopes were almost cut short after his debut LP (2012's Home Again)'s release. Following the suggestion to change his name to something more pronounceable for mass appeal, he feared his Ugandan roots were in peril of being obscured to conform to the demands of record labels. Self-doubt crippled his progress and the proposed second album was shelved completely.
But thankfully a follow-up, Love & Hate did come to fruition in 2016, reaching number one in the UK album chart, and leading to the single Cold Little Heart featuring on the TV show Big Little Lies, giving Kiwanuka a foothold in the US.  
This tumultuous decade has had a lasting impact on his voice, and this is evident in the artist's third release, entitled KIWANUKA. The album chronicles a beautiful story of his high and lows, delving into the sadness of his earlier work, and ending with more maturity and certainty. 
The title track of Love and Hate saw Kiwanuka "calling for [his] demons now to let [him] go". The same demons still haunt the beginning of this album. In one of its more melancholy moments, Piano Joint (This Kind Of Love), he confesses, "Sadness and fury is all I know." He's singing everything from a place we've all been. But by its ending, as the new album's capitalised title would suggest, he has become more self-assured. "All my fears are gone/ and it don't bother me / if it's not meant to be."
A major topic synonymous with Kiwanuka's music is his African roots. Race has always been a vessel for him to reflect on his own identity. Another Human Being features samples of interviews with civil rights activists:
"You cause no violence. You have no angry words… the idea that here sits beside me another human being."
This recording is carefully placed at the centre of the album between a gunshot sample and the opening snare of the following track, giving the whole thing a wonderful symmetry.
The album's production duties are once again in the hands of Danger Mouse and Inflo, who were in charge of making the previous record. The former is a producer currently sitting at the height of his powers. The album's pseudo-Dickensian Nightmare-Before-Christmas-meets-Crocodile-Rock vocal arrangements are becoming something of a signature sound for Danger Mouse (see Lux Prima, his collaboration with Karen O from earlier this year). But the sometimes sinister, sometimes indistinguishable crowd choruses are the perfect opposition to Kiwanuka's voice, alone on the voyage to the centre of himself.
The other thing this producer does remarkably well is downtempo 90s imitations. For a crash course, the penultimate Solid Ground is an example of all of his in vogue calling cards in less than 4 minutes.
Other highlights are Hero – Intro's use of digital effects. The sped-up guitar and pitched-down vocals a la Bon Iver give this prelude an extra suspense before slipping into the album's second single Hero. The Kamasi Washington–flavoured You Ain't The Problem and Living in Denial also demonstrate impressive attention to detail in recreating the feeling of 1970s soul records.
Despite all of this, there is plenty of breathing room between the pop-oriented tunes to digress into something more experimental. And this is where the album really comes together. There are some dreamlike, psychedelic moments, like Hard to Say Goodbye and Loving the People, which add a whole new layer to the album's immensity. But it is very hard to find anything you would call excessive, barely any unnecessary showmanship.
The thing that works so well is the cohesiveness of it all. The transitioning between tracks brings a welcome change for this decade's listeners, for whom the bitesized, selective culture of consuming music has become the norm. Once again we find another masterstroke from the producers. This is an album – not just a collection of songs – much like the early soul records it imitates in style. It has clearly been designed this way in the face of the impending barbarism of 6-second attention spans and instant gratification. 
And it ends with a real sense of transformation and growth. Here we find Kiwanuka toughened up by his defeats and wiser than ever before, with the closing track Light offering the singer's most vulnerable reflection: "I had to lose to understand."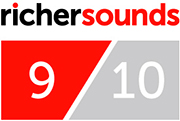 Author: Max, Bristol Store