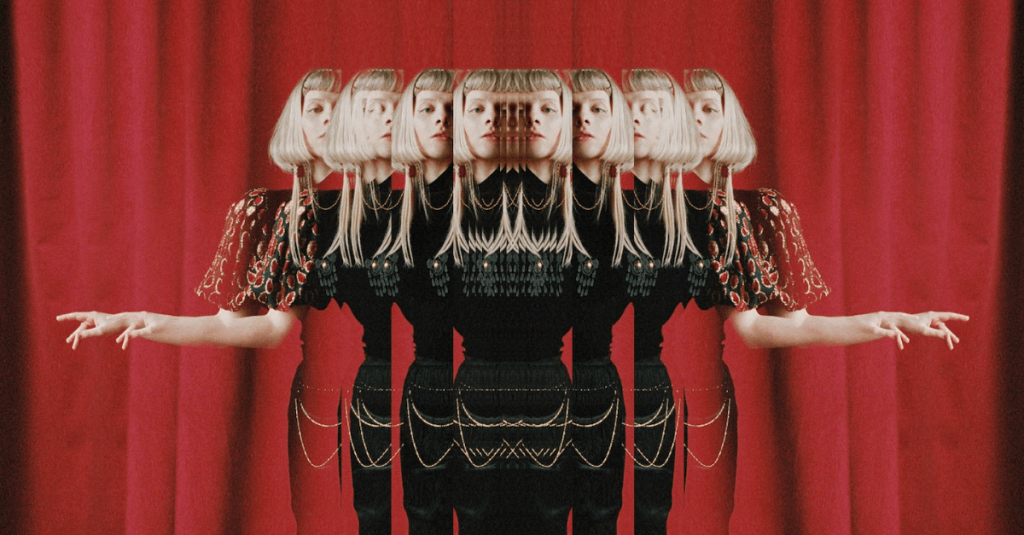 You may know her, or at least her ethereal yet poppy voice, from a recent Christmas advert. Aurora has released her third studio album, The Gods We Can Touch. Having not seen immediate success with her previous works – will this album soar her to the heights of her vocal range?
Aurora Aknes was all of 20 years old when she released her first album, All My Demons Greeting Me As A Friend. Since then has gone on to flit around the charts, festivals and consciousness of the world. Hailing from Scandinavia, with clear influences from BJORK (of course) as well as the likes of Bob Dylan and the melodies of The Chemical Brothers.
These weaving and once again, ethereal tones lead us in from the tiny opening track, "The Forbidden Fruits Of Eden" and directly into "Everything Matters". With a minimalist set of plucked strings, Aurora is paired with Pomme (a French singer-songwriter of similar age and vocal ability).
As ghostly and impressive as the vocals are, the song's composition really shines. Each instrument only gets added on as the vocals gain extra layers, be that through reverb in the studio, or from the eerie harmonies of the two singers… even stripping back to singular piano or strings as the vocals fall away. If you prefer this to the more outright pop energy you can find on other tracks – feel free to skip straight to "Heathens".Whilst still full of pacing drum machine and keyboard rhythms, the Moog-like synth notes that underline and accentuate Aurora's voice as the song plunges you into a shuddering, shimmering rhythm, edging into Nordic Folk territory, but for the digital age.
Aurora's pop side is of course present on the album, it's not all haunting ambient vocals. "Giving In To The Love" feels (and stay with me here), like an electropop version of Wolf Alice. The introspective and personal lyrics are akin to Ellie Rowsell's… particularly from their earlier works. Considering the popularity there, Aurora's track should have no issues finding the same cadre of listeners.
Moving away from these curiously positive lyrics however, "You Keep Me Crawling" holds the same poppy energy, but a more darkly romantic undertone as opposed to edging into true, 'bubbly' pop. Bringing it back to my earlier point that Aurora has drawn from The Chemical Brothers as part of her wide range of influences, "A Temporary High" serves to illustrate this.
It's not a direct homage to the electronic music gods, but the entire melodic arrangement is reminiscent of their earlier works, whilst still serving to showcase Aurora's voice in the best possible way. This allows her to throw her vocal range all over the melody whilst it serves as a constant point, keeping the song tidy and coherent.
Whether you want pop, folk, electronic or more experimental works (Hello, "Blood In The Wine", with your spaghetti western intro) – there is truly something for nearly everyone on this album. However, its most impressive point is that it manages to stay coherent throughout. Despite the apparent chaos of the album, it feels like it's all variations across a similar theme. Could it be love? It feels too loose to say that, but varieties of it come up throughout many of the tracks, be it familial, platonic or romantic.
To hear this impressive album as it should be heard, speak to your local Richer Sounds for a demo to show it off.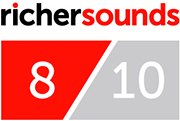 Author: Tom, Cardiff Store