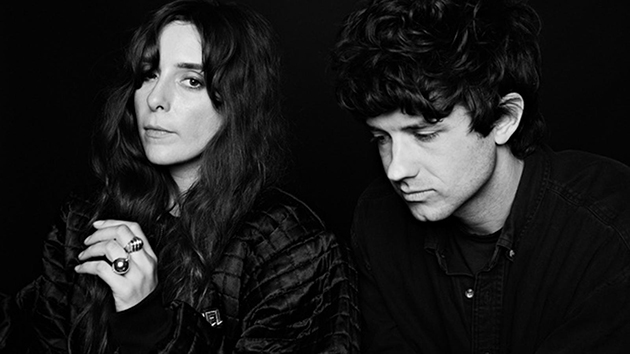 Hailing from Baltimore, Maryland, an area known more for its links to hip-hop than indie, come Beach House with their aptly named seventh studio album, 7; but will this dream pop duet have us dreaming of them, or lulling us to sleep?
With a heavy dose of retrospective fuzz comes the opening track of 7, "Dark Spring". Not as ominous as the title may suggest – the alt rock track relies on a simple drum and guitar melody which is broken up a few subtle fills and some synth heavy riffs. All of this is tied up with some rich but reverb laden vocals from Victora Legrand. No two ways about it, it's a strong opener; and with a gorgeous gapless lead in, we're taken in to "Pay No Mind".
The more energetic track fades gently into a bassier and more dreamy melody. Legrand's vocals harmonise wonderfully with backup singer, Alex Scally's and take us through the more 'dream pop' side of their repertoire. With the bass heavy tones underscoring the track, it allows room for the airy synth and gliding vocals to take hold of the main melody.
Unlike "Dark Spring" being a misnomer however, later in the album we find "Black Car", a moody, disquieting piece loaded with disquieting synth tones. With vocals run through a loop and reverb and with menacing drums that have been engineered just above audible for a sense of unease; it makes a good show that the duo has not only mastered dreams, but dabble in nightmares too.
There's also some ambient-esque work tucked away in there in "L'Inconnue" (a possible nod here to Legrand's French heritage with the title). With melodies ranging from synthesised choirs to power chord guitars and vocals that could be mistaken for Alice Glass of (formerly) Crystal Castles, it's a complex, albeit somewhat self-indulgent track that makes for an interesting listen if nothing else.
Unfortunately, it's followed on by "Drunk In L.A", which trips over the edge bordering on self-indulgent and falls straight into that trap. Closer to the end of the album "Lose Your Smile" suffers from the same issues. Feeling more like a low effort track from the likes of Wavves (already a 'low effort' band in this reviewer's opinion), it feels like it simply could've been omitted for the sluggish, somewhat dull nature it brings.
No content to simply lilt and doze their way through the album's set however, there's a few more upbeat tracks out there to spike the track listing with a little variety. "Lemon Glow" is an excellent choice of name for one such track. With synths that somehow manage to sound sharp and acidic and a constant pulsing line from the second keyboard – it somehow (even if it's somewhat confusing) manages to fit its name perfectly. It just goes to show that in the right hands, synths can do wonderful foreground work – when they're not being manned by overenthusiastic, more typical indie rockers.
With their longest (but not necessarily best) track saved until last, "Last Ride" (yet more good titling) leads us out of the album. Swelling from quiet and gentle tones to lighter and more sparkling synths shot through with some breezy guitar finally culminating in a crescendo of tones made to test a speaker's tweeters – it's a well-placed track for a finale.
Overall, the dream pop rockers have created an album to be very proud of. It's not without its weaker moments or areas of self-indulgence that tends to be the foible more of their indie influences than many other genres – but really, not many albums are.
I mentioned at the beginning that the album was aptly named considering its position in their discography – but it's an appropriate score for them as well. If you want to hear this album for yourself, why not drop into your local Richer Sounds for a demo on one of our fantastic hi-fi systems?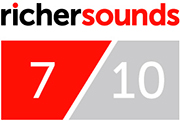 Author: Steve, Chiswick store