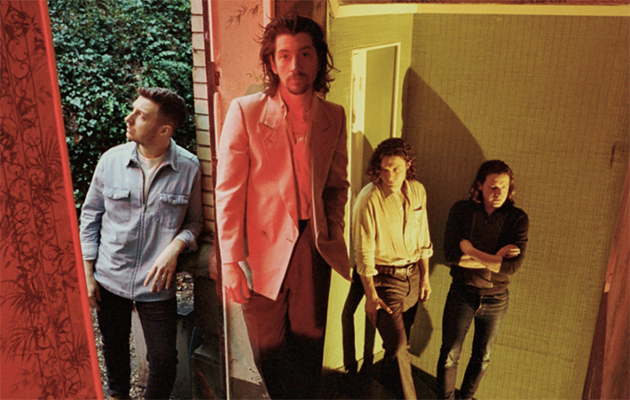 Following a four-year hiatus after years of ascending the charts at an unstoppable rate, Arctic Monkeys are back with their sixth studio album, Tranquility Base Hotel + Casino. It's rare reappearance as many a hiatus disguises a break up, but would that have been the correct choice of a glorious exit, or are we glad to see them back?
A far cry away from the track that catapulted the Northern indie rockers to fame (you know you're all thinking of "I Bet You Look Good On The Dance Floor") comes opening track "Star Treatment". With barely a guitar in sight, the track is predominantly a vocal piece but the vocals are far from minimalist, with reverb and sampling effects distorting them, but this only detracts from the already quite minimal piece. Strange additions of sliding guitars and xylophones don't add much more to this when we're already in unfamiliar territory. At nearly six minutes long, it's not a pleasant amount of time to be listening to something this jarring.
"One Point Perspective" (and "American Sports" as it gaplessly leads into) takes the same instrumental lead, albeit with a mercifully reintroduced guitar, but does little to change this jarring new direction the band have taken. The focus is definitely on vocals, but with all of their Sheffield grit seemingly polished away and sounding like it belongs more in a Yorkshire lounge bar.
As we progress through to the title track, "Tranquility Base Hotel + Casino", this theme makes it abundantly clear it's here to stay. Although the lyrics do appear complex, after a couple of times round the mill of your mind, it comes across as needlessly nonsensical. I'm sure they're all aimed at political standpoints or otherwise more worldly views, but there comes a point where it needs a little more direction when every other aspect of the music across the album is so convoluted.
Arctic Monkeys have never been a one-trick pony. Their phenomenally successful debut album (the best-selling UK debut album to date) may have hit directly on the almost dance-rock hybrid that was lodged in everyone's ears at the time, but latter albums never failed to move away from that area. AM was the band's highpoint, elevated with that album to literal "Rock God" status. However, this album is such a massive change in direction that it makes it difficult to take.
There's a lot of Bowie influence thrown across the album, but in the wake of the legend's death, this is hardly a new or exciting influence to draw on. The lyrics fall short of Bowie's abstract prowess and just feel at odds with the band's previous directions; yes, all of them.
However, despite all of this, I can't bring myself to hate the album as much as I was worried I would as I hit the middle of the album, midway through "Four Out Of Five". The band have clearly retained their talent in their hiatus. The instrumental sections are still polished even if their confusing and vocals remain familiar and honed. The issue lies in a few sections however.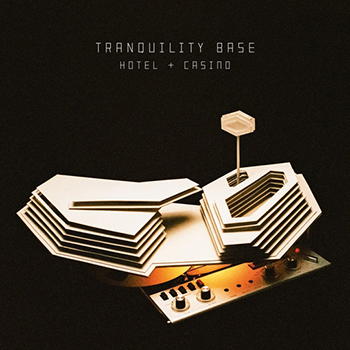 At first, the album is basically impenetrable from a sense standpoint. As previously mentioned, it's needless complex and makes it a daunting, relatively inaccessible album if it's simply being picked. I'd hazard a guess that as a fan myself, most didn't come into this album expecting to go through several listens simply to understand it, not come across meaning and hidden sections at a leisurely pace.
The band's essence is clearly written through the songs however, no matter how deep. "Science Fiction" would have been well-suited to a surprise track on AM with its gritty, earthy bass and growling vocals. "She Looks Like Fun" is dirtier and rawer, hearkening back to the slightly showier Humbug album.
Ultimately, the Arctic Monkeys are still here within the album – just a little unrecognisable on the other side of their hiatus.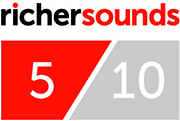 Author: Steve, Chiswick store