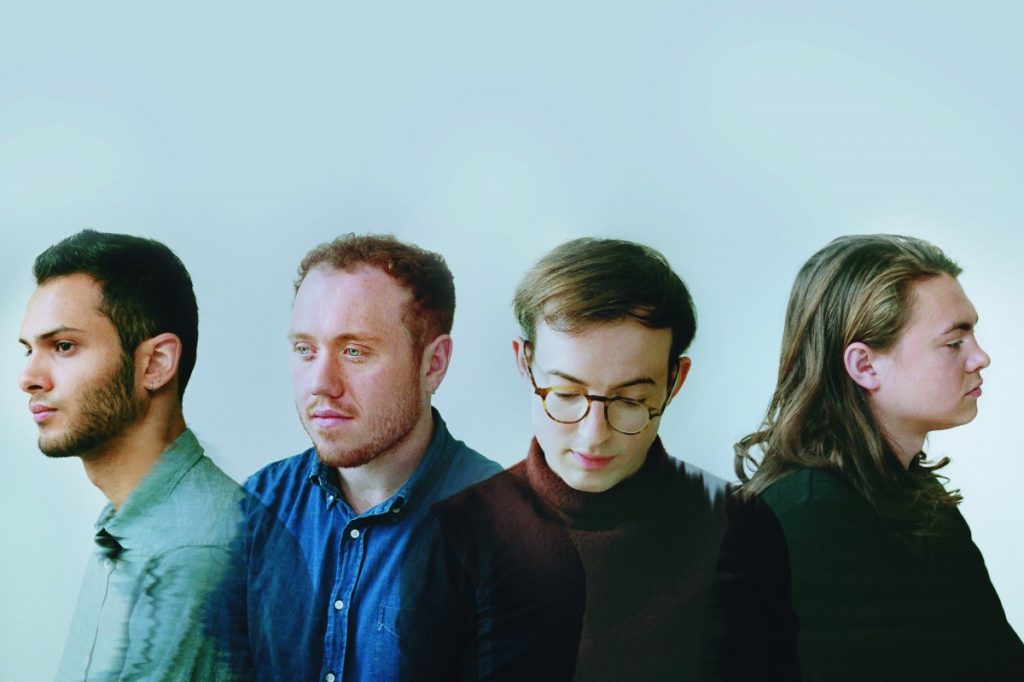 Fans of Bombay Bicycle Club have had to wait three years for the band's return, while two of their members have pursued their solo projects. How will this time apart have impacted their sound, and their ability to create music together?
Originally based in Crouch End, London, their first big break actually came from winning a competition to play the opening slot of V Festival back in 2006. Since then, they have released two EPs and four albums, their most successful being So Long, See You Tomorrow, which reached the number one spot in the UK charts in 2014 and lead to a world tour. The band's original lineup included Jack Steadman (lead vocals, guitar and piano), Jamie MacColl (guitar), Suren De Saram (drums), Ed Nash (bass). In 2016, after a hugely successful couple of years, Ed Nash and frontman Jack Steadman released music by themselves, after this brief hiatus the group return with Everything Else Has Gone Wrong.
Their style has always been fairly tough to pin down, but many would describe them as indie-rockers. They are a group who are not afraid to mix things up however, often showcasing their love for softer folk, or sharp edged electronica. Overall, Everything Else Has Gone Wrong comes across as a pretty light-hearted project, with most of its tracks sharing a sweet, major vibe. These playful songs work well together, and seem to portray a group reinvigorated by their break. The album features some massive choruses, each perfect for a good old festival singalong; often opting to keep things simple so that the listeners can keep up.
We begin with Get Up, with its striking, short introduction that promises a lot, and delivers. They keep things simple-but-effective on Is It Real, with Saram's rapid snare rolls and MacColl's recognisable guitar tones. The album's titular piece, Everything Else Has Gone Wrong, is like many others, a happy track with contrasting, well hidden melancholy lyrics. This deeper, more personal and meaningful lyricism continues on the stripped back Good Day "made me stop and think about time running out". The album's third single release Racing Stripes, is by far the most emotional, featuring broken, strained, raw vocals; with an accordion like instrument that follows its melody precisely. This track's main section is a thing of beauty, where descending, staccato double bass meets synth strings, drones and lots of layered voices. Elsewhere on People People the songwriting sounds rushed in comparison, but even the album's weaker tracks are still unlikely to be skipped.
Arguably the band sound most impressive when they begin to push the boundaries of indie-rock, experimenting with various genres. Like on Let You Go, where female vocals are sliced and diced before emerging into an incredibly smart piece that utilises repetition. It has a noticeably modern energy, matching synthesised arpeggios with 80's style electronic drums. I Worry About You is very different rhythmically, with a slightly afro-beat pattern, then on Do You Feel Loved the introduction also has a less obvious beat; as well as a very effective other-worldly, wind instrument. Eat, Sleep, Wake (Nothing But You) is undoubtedly the album's most memorable track, with another outstanding intro where both the synth lead and sliding guitar riff shine brightly. Most of the tracks are short and sweet, but they clearly still have a penchant for more lengthy experimental jams, such as I Can Hardly Speak, where psychedelic, shimmering vocal echoes and fuzzy guitars take centre stage.
Everything Else Has Gone Wrong is, for the most part, a cheeky and uplifting listen, with just enough emotion to tame its positive energy. They have decided to largely stick with what they know, rather than reinvent their sound for the band's reunion, and the result is decent. It may not be as exciting as So Long, See You Tomorrow, but it is still well worth checking out.