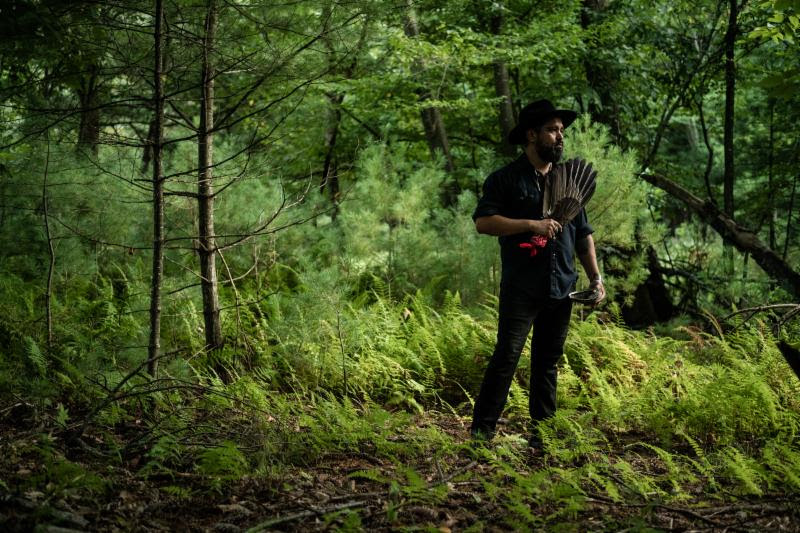 Daptone Records' seasoned sax veteran returns to his Native American roots. But is he just tooting his own trumpet… err saxophone?
Having forged a career playing with the likes of Daptone legends Sharon Jones & the Dap-Kings and The Budos Band – not to mention Mark Ronson and Amy Winehouse – American saxophonist Cochemea Gastelum now takes us on a spiritual journey through the back pages of his own heritage.
Stylistically, the album is a stark departure when compared with his only other solo effort, 2010's The Electric Sound of Johnny Arrow, which fused elements of funk, soul and Latin jazz. Instead we can hear the percussive, exotic sounds of the Mexican Yaqui and the Mescalero Apache Indians (his musical ancestors), combined with the rather refreshing and trippy timbre of the electric saxophone – imagine everything you like about the good old sax, but on this album it sounds like it's being played through a Hendrix-esque guitar wah-pedal. We are still listening to a musician well-travelled in the world of jazz though, so expect a few impressive flurries dotted throughout. However, this style of music doesn't focus too much on harmony (most of the songs don't have chord progressions, and instead just rely on repeated riffs and percussive rhythms) so fortunately the soloing always stays on the right side of accessible and is never tiring. Despite this, parts of the album were recorded in improvised sessions, and you get a clear sense of this when listening, so nothing feels too sterile or '100th-take' polished.
The album's title, 'All My Relations' is a phrase used in Native American prayers to signify that every action or word is addressed to everyone and everything, earthly and divine – a loose equivalent to the Christian "Amen". The phrase is cleverly announced once at the end of the title track, following the particularly topical chanted line: "Ain't gonna build no wall." Surely a transparent message for everyone in 2019, but especially poignant considering this is an album focusing on Cochemea's Native American ancestry; a people all too familiar with segregation and oppression in the USA.
As we delve deeper, we find an even greater variety of musical influences. What we have is a fully-fledged world music album with sprinklings of Cochemea's experience as a funk and soul saxophonist thrown in. The word "world" needs special emphasis here. Albeit a large amount of this music stems from North and Central America, there are plenty of influences from further afield. The name of the track "Asatoma" for example, comes from an Indian prayer for guidance through to the afterlife, featuring Himalayan monastic chanting and a duel between a tabla and a kinjara (both traditional Indian drums).
This diversity may arguably digress too far from the album's objective of self-discovery at times. Elsewhere on the record we find that – hang on, that's not a double bass, what is it? It's only a Gimbre (a Moroccan stringed instrument) playing a Cumbia (Columbian dance music) bass line. What? Why? Although the scope may seem off-putting to the typical western listener there are other – albeit few – moments of pure infectious riffing to compensate.
The opening bars of the at-times dance-y "Mitote" would be right at home as a sample on a 90s hip-hop record, (see Black Machine's "How Gee") and the closing track "Song of Happiness" will be stuck in your head long after it fades out. There is a great economy to this music too; despite the seeming lack of variety when it comes to instrumentation and arrangement (most tracks consist of percussion, a bass instrument, saxophone and little else), thanks to its 10 tracks lasting just 35 minutes, nothing is repeated to excess.
A beautiful richness and diversity presides throughout the journey of this album, and listening to it several times will illuminate new highlights with each listen. The subject matter manages to dance between the political, the traditional and the transcendentally spiritual, whilst maintaining a cohesive mood. Alongside this diversity is a unique voice sat perfectly between Cochemea's contemporary 21st century sound and his traditional roots. You're invited to your local Richer Sounds store to have a listen today.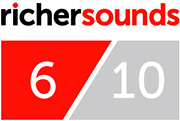 Author: Max, Bristol Store