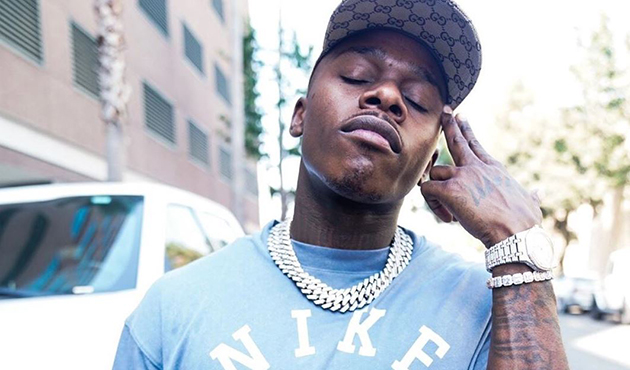 Born Jonathan Lyndale Kirk, briefly known as 'Baby Jesus' and now DaBaby, has gone from relative obscurity, to working with the cream of the crop in less than a year. After debuting at a seriously impressive number 1 on the Billboard Hot 100, his latest album KIRK is demanding attention from all over the globe.
Born in Cleveland, Ohio now based in Charlotte, North Carolina, DaBaby has been particularly busy recently. Never one to shy away from getting his music out there, he has dropped two mixtapes a year since 2017; continuing a prolific output with his debut studio album Baby On Baby, as well as KIRK this year. He has already signed with Billion Dollar Baby as well as the influential and respected Interscope Records team. His most successful single to date was "Suge" from Baby On Baby, both the single and the album reached number 7 on the Billboard Hot 100, until now with KIRK debuting at number 1.
The album's title is an obvious reference to his last name, and he will be showcasing its tracks via another tour with high expectations. After already working with the likes of Rich Homi Quan, Rich the Kid and Stunna 4 Vegas, the album's features once again shows off his clout within the industry. Kevin Gates, Gucci Mane, Niki Minaj, Migos all show up on the album, but most fail to match DaBaby's energy. Clearly an artist who has no fear of collaboration, he has also featured on music from 2019 superstars Lil Nas X, Post Malone, Chance The Rapper and more; often putting some of these so-called legends to shame with his youthful hunger and delivery.
"Thinking 'bout my grandmama" is the first words we hear from DaBaby, rapping from the very first moment. Before the beat even drops, he lets listeners in, detailing how he heard of his father's passing (we assume that the album art is a family photo of them together). His flow instantly sounds tighter than on "Suge", which for many will have been how they discovered DaBaby.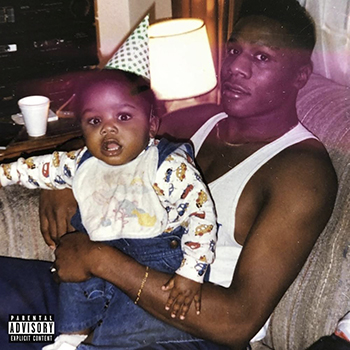 The all caps title theme continues throughout KIRK, and the first handful of tracks echo this aggressiveness. "OFF THE RIP", "BOP" and "VIBEZ" all share a similar rough and tough style, and even on the lighter "POP STAR", DaBaby and Kevin Gates maintain the hype. The project flows nicely, and during this softer section of the album we hear piano-led "GOSPEL". Even though this one is more soulful, the bars are firing off from both DaBaby and Chance The Rapper.
The following collaborations with Nicki Minaj, Lil Baby and Moneybags are less memorable tunes, but maintain a decent level of quality. "REALLY" is one of the album's best, partly due to its dark, twisted bass. Stunna 4 Vegas adds some more variation with his unique cadences, but DaBaby really steals the show with his cocky punchlines. Rap fans familiar with Travis Scott will notice that many of the instrumentals share sonics with his track "Sicko Mode ft. Drake" (especially the bass line on "PROLLY HEARD"). This combination of radio friendly patterns and themes, distorted and shifted into something much more sinister, is highly effective.
Even though DaBaby has reached incredible heights in a short time, it seems as though he may still be finding his feet. There is no question that this album will continue to do well, as it should, but  maybe he could have done better. Half of the tracks sound well planned and executed, but unfortunately the other half are more rushed and do not stand out. By today's standards a 50/50 split is not that bad, and where he shines he shines brightly. He has been causing a ruckus this year, with his high energy and unrelenting output. He is a talented spitter, one that will receive props from true rap heads, but his ear for melody and hooks is what makes him stand out.