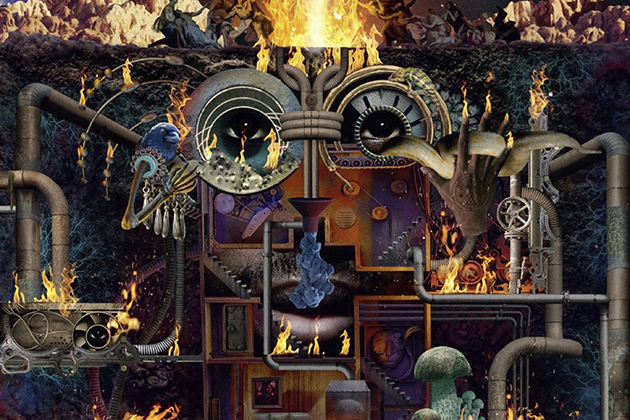 Five years after Steven Ellison – better known as Flying Lotus or 'FlyLo' – released his previous album You're Dead! to great acclaim, he is back with another expedition into the world of jazz, electronic and everything between with Flamagra.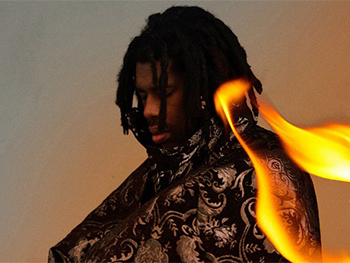 Since 2014, Ellison has been working on this large collection of sonic treats – the new album has 27 tracks – as well as making appearances in various forms on some of the US's most influential albums from the past decade: the works of Kamasi Washington, Kendrick Lamar and Thundercat, to name a few. You're Dead! starred the latter two, and the offshoot single "Never Catch Me" helped establish Flying Lotus as a force to be reckoned with in the 2010s California music scene.
Collaboration is something that this album does better than most. The list of guest musicians is enviably large. Anderson .Paak, George Clinton, Little Dragon's Yukumi Nagano, and the one and only David Lynch are all present–and that's just the first half! Each one puts a unique spin on top of the framework of FlyLo's melting, amorphous canvas of sounds.
Sonically, the album is a surreal time warp that stops off and starts in more places than you can think of. Imagine anything by Frank Zappa, grouped with Brian Eno's beatless ambient soundscapes, and the eerie dissonance and downtown dark storytelling of Tom Waits circa Rain Dogs (listen to "9th & Hennepin" if you haven't) – only with synths; all fused into a remarkable patchwork of sound. And this really isn't even scratching the surface. There are throwbacks to 8-bit video game music, and in other places a decidedly cinematic feel, both no doubt in part thanks to Ellison's time working for the cartoons-for-grown-ups TV network Adult Swim. The list goes on. You could listen to this album ten times, each time with a pen and paper – don't – and still miss ideas and influences that are at the album's core.
Not much of Flamagra could be described as easy listening, but it's not supposed to be. The jazzy modulations keep things in constant flux. If you want an easy – or easier – entry point, start with "Yellow Baby" featuring Tierra Whack, and the Toro Y Moi joint effort "9 Carrots". These are by no means pop singles, but you can dip your foot gently into the cosmic, warped world that this album explores. On the other hand if you fancy a headfirst push, "Pilgrim Side Eye" and Lynch's appearance "Fire Is Coming" will freak you out.
The sheer variety and quantity of snippets and bites make it hard to put your finger on what makes this album so special. This itself could explain it. It flows like a series of sketches, or episodes of a dream. But if you're willing to stay on board it's a terrific piece of art that deserves to be heard.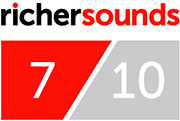 Author: Max, Bristol store