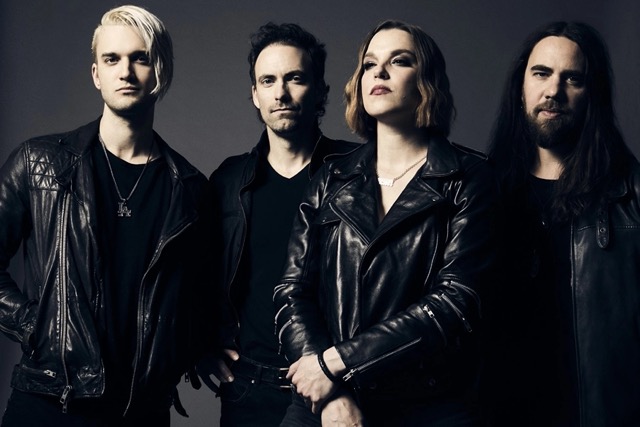 Pennsylvania rockers Halestorm are back with their 'socially distanced' album – Back from the Dead.
Fronted by siblings Lzzy and Arejay Hale, with support from guitarist Joe Hottinger and bassist Josh Smith, the album opens with title track (you guessed it) 'Back from the Dead'. It's a dramatic intro for sure, even if it's not the most accurate. Obviously I'm not expecting a literal resurrection from Lzzy Hale, talented as she is. But four years isn't the longest gap the world has seen between albums. However, Lzzy and the band are back and thrashing out riffs and songs with some force that Black Sabbath would be proud of, full of thunder and wailing guitars.
Sitting more within their own wheelhouse however, is the second song 'Wicked Ways'. With old school hard rock pacing and Lzzy's nearly relentless belting shouted melodies, the song barely lets up except for the tiniest soft refrain tucked away near the back. It's a surefire win for those who are a fan of the whole back catalogue, or an easy win for those unfamiliar. For more of this style, please direct yourself to later in the album, where you will find 'My Redemption' and 'I Come First'.
If you're a fan of the blazing sexuality and pride that Lzzy Hale takes in not being a wallflower (to understate it), you'll definitely want to hear the latter for the metal answer to 'girl power'.
Ever the champion for embracing one's own identity, 'Strange Girl' is an unapologetic piece of sludge metal that creeps and crawls its way through the message of the importance of rejecting the damaging ideals others may try to put upon you. Some of it is outright personal for Lzzy placing her front and centre of the message at points in the song – with the growling melody just managing to pull itself out of its own depths with the squealing guitar hidden in the midst of it.
Whilst the messages are pretty strong, varying from the problems with society, bi-erasure and slut-shaming to name but a few, unfortunately not all the songs follow suit. Whilst all are undeniably energetic and sure to whip up a respectable mosh pit at a festival (honourable mention for Bombshell, which will likely manage this very well), they don't always quite hold the listener's attention like you'd hope, with few songs standing out on their own.
'Terrible Things' manages to break the mould a little here, it's a soft acoustic number singing about the ills of mankind and how poorly we all treat each other. All true, but the platitudes are too vague to be gripping or feel like a genuine pull for change. The album sounds exactly like you'd expect from Halestorm, but somehow just feels a little too clinical, too samey to feel like it's a genuine new release worth seeking out.
There's nothing strictly wrong with the album, the band or the release itself, it's just nothing worth writing home about or considering rushing out to buy tickets for if you're dying to get back to gigs as they become more available.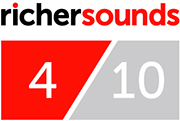 Author: Tom, Cardiff Store