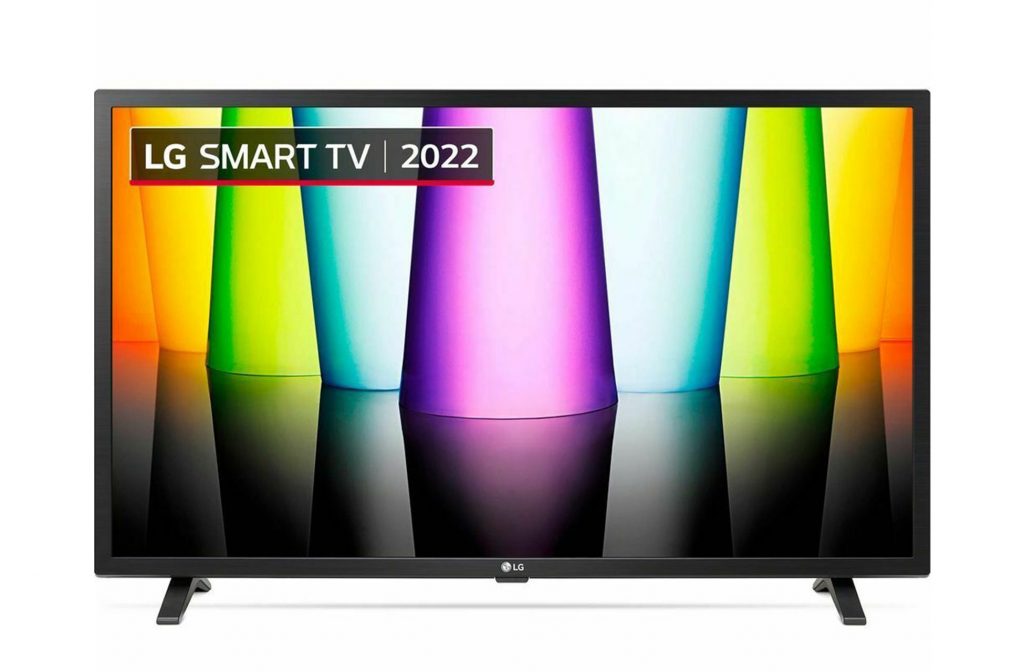 Every year, TV manufacturers strive to outdo each other. Technologies like NEO QLED and OLED EVO are fantastic in their own way, but confusing to those who; "just want a smaller TV that doesn't do anything fancy."
If this sounds like you, or someone you know, then why not give this TV a look. The latest 32" iteration from LG isn't seeking to reinvent the wheel, just to make sure it runs as smoothly as it can. It lacks the higher-end finishes you find on Samsung's 32" QLED Q50 series – but will save you a few pennies.
The slightly boxier LG entry to the market may not win any interior design competitions, but its performance punches well above the class standard. One thing worth noting, however is that the LG, like many other 32" models, has a stand consisting of feet near the edges of the TV itself. Considering the size of the TV, this should be fine for all but the tiniest of stands, but it's still worth a measure.
Using the same webOS software found in their class-leading OLED models, this budget model runs with a similar degree of snap and speed as you'd expect in these higher end TVs. The same can't necessarily be said for other manufacturers, even when they do opt to slide their own operating system into lower models.
It's responsive from switch-on and fires up apps as quickly as you can reasonably expect. Regarding the apps, at the time of writing, this TV has the most apps that you could hope for from any TV, let alone one of this size and price.
To the picture then! Sitting as high-res as you can expect from TVs of this size, you get 1080p (Full HD), but sweetened with HDR capabilities – giving your premium streaming and gaming that extra kick of contrast. On motion and picture accuracy, the TV keeps up well, only showing the odd blur or flicker when presented with challenging pictures like a murmuration (big twisty bird cloud) of starlings on a nature documentary. The only TV able to outshine it more comfortably here is the Philips alternative.
LG touts their AI sound as being present on this TV and, yes whilst it does give a credible effort in boosting the clarity of the sound, it will still leave you considering subtitles during some sequences (think big American blockbusters or moody Netflix dramas with lots of mumbling). This is true of the majority of TVs however – so a small soundbar is worth your consideration – such as the Polk Signa S2.
Overall, if you're looking for a 'simple TV', this competitive little number from LG could well be just what you're looking for. Head to your local Richer Sounds for chat about it, or visit our website.
Author: Tom, Cardiff Store