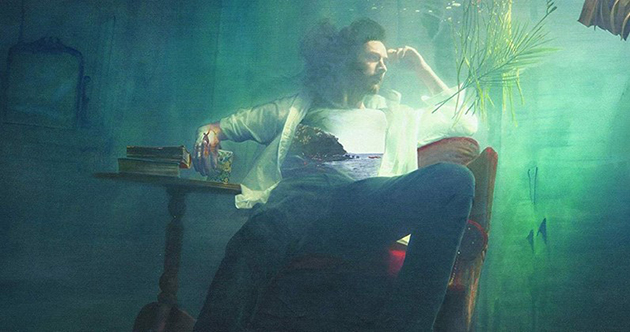 Hozier is back with his new album Wasteland, Baby!, but does it live up to the massive success of his smash debut?
Irish singer-songwriter Hozier made a splash when he released his debut self-titled album in 2014. After being certified platinum and reaching the top ten in album charts across the world, the lead single "Take Me to Church" was nominated for a Grammy Award in 2015 after receiving international acclaim.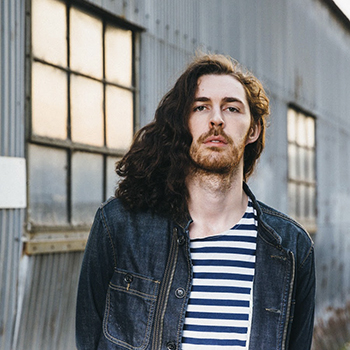 All very impressive indeed but certainly a tough act to follow, especially when nearly five years have passed since his debut offering. This isn't to say that Hozier hasn't been busy as he released the EP Nina Cried Power in 2018, but considering that two of the four tracks also appear on this album that seems incidental.
Rob Kirwan (producer from Hozier's first album) is joined by Markus Dravs and Hozier himself for production duties this time round and the feel is very much the same as before. Organic but polished would seem to sum it up quite well. Slightly longer than his debut, Wasteland, Baby! is a sturdy 14 tracks long and clocks in at just under a hour but how much is quantity and how much is quality?
Well, fans will be pleased to hear that Hozier's natural talent at swaying between melancholy and upbeat wistfulness remains as evident as before, with both methods producing decent and standout tracks. Album opener "Nina Cried Power" (from the aforementioned EP) treats us to a nice cameo from soul singer Mavis Staples and, with gospel vocal group backing, get the blood pumping in a tribute to the human spirit and defiance of the odds. With a flick of a switch though we dive into "Almost (Sweet Music)" which is a perfect, dancing-in-your-kitchen cheery sing-along and those two tracks really showcase the rest of the album. Powerful emotion which then switches to foot-tapping sing-alongs from track to track. Whether it's the emotional drive behind the lyrics of the former or the deft guitar work on the latter (easy to overlook with a voice as soulful as his) there's something for everyone, whichever side of the mood scale you find yourself on.
In fact, the album as a whole should be complimented for maintaining such high standards in evoking connections through the vocal or musical aspects. Those wanting more impressive guitar work will find it on "Nobody", an upbeat tune about never being with someone better featuring guitar reminiscent of John Mayer and the good vibes continue with "To Noise Making (Sing)" immediately following.
Although the album as a whole tends more towards optimistic than negative, there's still room for the acoustic chill of "As It Was" at the halfway stage, singing of the fragility of returning home and an unspoken foreboding. "Shrike" (the other track off of last year's EP) too follows this acoustic, folk-infused idea with a lament for lost loves gone unappreciated. Both are tracks that you may well skip past sometimes, such is their style and feel, but still showcase the quality of Hozier's lyricism and capability of emoting.
The bluesy, almost sultry "Talk" is the last highlight before the song-writing seemingly drops off a little for the final third of the album. It seems like perhaps the more accessible and catchy tunes have been pushed to the front, leaving the filler tracks to bring the album to an uncertain, meandering close. They're not bad tunes per se, just the type we used to leave off our iPods because they're less accessible and we had limited space.
On the whole, there's a lot to like about this album. There are certainly a few tracks that would make it onto some of my playlists for road-trips, BBQs and generally chilling out, but there's also a few that could have easily been left off (or included as bonus tracks for a limited edition I suppose). If you prefer the more folk-sided part of Hozier's repertoire you probably won't mind these, but for me it detracts a little from the fusion of soulful and bluesy pop music that made the first half of the album enjoyable.
Standout tracks – "Almost (Sweet Music)", "Nobody", "Talk"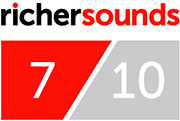 Author: Steve, Bristol store