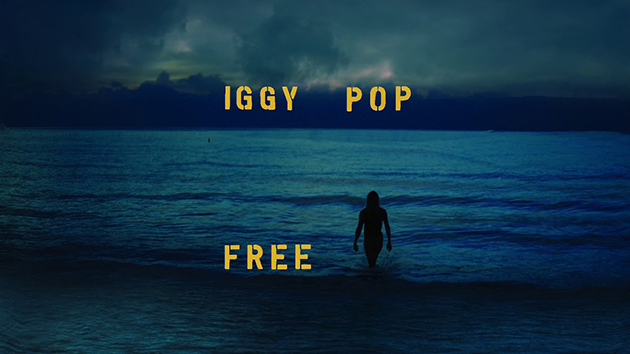 The legend returns…
Iggy Pop is 72. Starting as a drummer in high school bands he's been making music for 59 of those years, the first album he featured on being released 50 years ago. He's always been non-compromising, a 'do as I wanna do'-type of artist. Free is his 18th solo studio album; it's informed by his stint as a DJ on BBC Radio 6 and born out of the feeling he had as the tour for previous album Post Pop Depression came to a close, saying he felt "drained" and desired to be "free". In his own words, the album "just happened to me, and I let it happen". The album is very direct and quite short at 33:46.
The title track sets the tone, an ambient guitar-scape with trumpet and only a slight interjection from Iggy, the twice repeated phrase 'I wanna be free' underlined by the lone word 'free'. But this is no ambient fest; "Loves Missing" is a slow grooving rock song, rolling in laconically and one of only three tracks with any Iggy songwriting involvement. The song builds by becoming denser but holding an even tempo and it's great. "Sonali" is free-flowing jazzy number with a stodgy lyric with road trip references that I can't work out the meaning of. "James Bond" has a vaguely 60's beat feel and deals with letting a strong woman have her desire of being the strong person in your life. It's a killer pop song with a great trumpet solo. Back in the day, I'm sure this would've given Iggy an unlikely hit record,  but these days unless you go searching it out, you probably won't even hear it.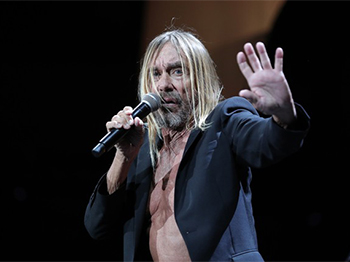 If unexpected trumpets have been an album highlight so far then "Dirty Sanchez" lets the trumpet walk all over the place, a crazed mariachi feel with underpinning Bacharach melody gives way to a call and repeat vocal with some obvious but questionable pearls of wisdom offered: 'Just because I like big t*ts / doesn't mean I like big d**ks'. The vocal is half spoken, half screamed and the track is a delirious latter-day Iggy Pop treat. "Glow in the Dark" delivers a rhythmic lyric over an unsettling backbeat for the first half of the song and more freeform whacked out trumpet for the second half, given free reign in a way the vocal delivery of the song was not. "Page" continues in the same vein, an ambient backing with a mellow vibrato low vocal delivering its apologetic message to its intended listener with a truly relaxing wash of instrumental mix.
"We Are The People" and "Do Not Go Gentle Into That Good Night" deliver poetry to the last third of the album. The first with words from Lou Reed contemplates the place of the people in a modern society that does not own them and that do not own their own civilisation anything in return, a pretty sombre anti-love letter to America of the modern world. The second is a Dylan Thomas poem penned in 1947. I say a poem, it's probably one of his most famous works. It's a work that's very lyrical, with repeated phrase and structure, and these two pieces create a cornerstone of the album that pits artistry alongside mellow and resigned instrumentation, though not in defeat, nor in victory, more in acceptance and freedom found from not allowing too much reaction. Iggy's own poem "The Dawn" closes out a very arty second half of the album in a very similar way.
As an Iggy album this delivers moments of classic Pop, spiky rock with under sung but over performed delivery alongside some of the more reflective and arty offerings of the singers' latter years (see last year's Tea Time Dub Encounters with Underworld or 2009's Préliminaires). It won't be to everyone's taste, but as a music fan who finds himself in his fifties wanting the music I listen to to be able to make me take notice and think, not too messy and with melody sometimes only an option, I love it. And it's to Iggy's credit that even though this ticks a lot of boxes for me I'd still be hard pushed to call it a career highlight. But certainly, a highlight of 2019.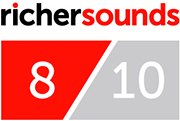 Author: Ian, Romford store