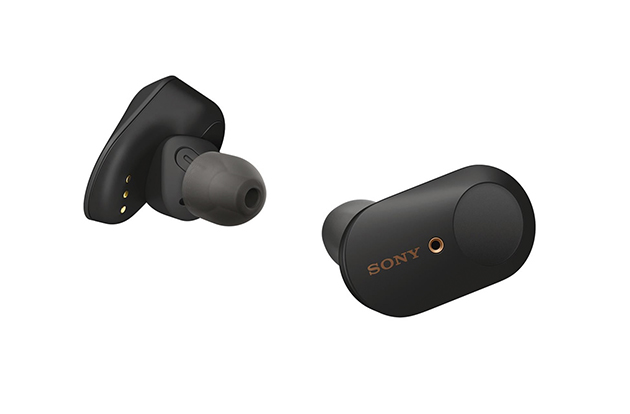 Sony looks to repeat past success with the WF1000MX3 true wireless headphones…
It's a 'true wireless' world nowadays, with more and more headphone manufacturers ditching the well-known connecting cable that features in multiple Bluetooth designs and instead going for one bud in each ear and no connecting cable between. Sony is no exception to this rule with their What Hi-Fi? 5 Star-earning WF-1000XM3 noise cancelling true wireless headphones. So let's get this party started and begin talking about exactly what these headphones do and do not have!
In the 'Do' section we have: Industry leading noise cancellation technology utilising Sony's QN1e noise cancelling processor as well as dual noise sensor technology to catch every last bit of ambient sound and correctly cancel it. We also have a 6mm drive unit that delivers a clear and expressive sound and the upscaling ability of DSEE HX to greatly improve compressed audio.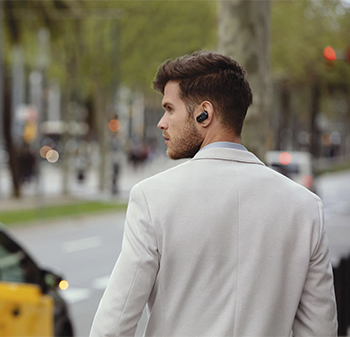 In the 'Don't' section we have: No cables! And when I say no cables I mean absolutely no cables, with each earbud independently sitting in each ear and connecting to one another via built-in Bluetooth. Another 'Don't' these headphones have is that they don't fall out of your ears, even though there's nothing holding them together. They manage this by using a high friction rubber surface on the buds themselves and also having an ergonomic tri-hold structure that makes three points of contact on the ear, meaning you won't lose them down a drain or chasm as you stroll about. Of course being that we all have different sized ears, the headphones come with a variety of tips in the box for you to get the best possible fit. Let's now move away from the Do's and the Don'ts and look at what these headphones pack in regards to power and battery life.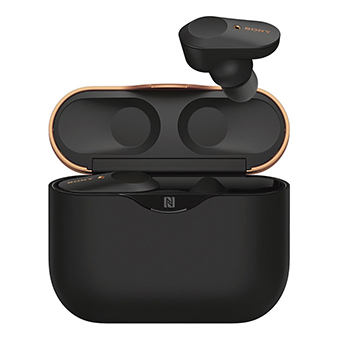 Using noise cancelling and listening to music will give you around 6 hours of playtime,  and approximately 8 hours with noise cancelling off. On top of that though the headphones come with a nifty case that also doubles up as a recharge station giving you an additional 18 hours of life for noise cancelling and 24 hours without. This means that even with noise cancelling on your getting around 24 hours of life between the headphones and the charge case making them perfect for any kind of long distance trip where you may be just out of reach of a plug. Finally in regards to battery life, if you're ever caught short and want to keep blazing music then and there, a quick 10 minute charge will give you an additional 90 minutes of playback.
Lastly (and most importantly) we look at sound quality! Right now I'm exclusively listening to every Final Fantasy soundtrack on Spotify that recently got released. Now I know what you're thinking; 1. What is a Final Fantasy? and 2. How can you test headphones with a soundtrack from a series of Japanese fantasy adventure game? Well friend! The soundtracks may be just that, but through the scores of multiple games the music takes the forms of orchestral scores performed by live orchestras all the way to 8-Bit chiptunes and into dystopian electro melodies.
Now, as you can imagine these end up being a pretty eclectic selection of styles and no matter what I threw at the headphones they were clear and concise giving a perfect top end frequency whilst maintaining a solid mid-range and delivering a, frankly exceptional, low end bass with whatever music I was playing. Add to this the ability to fine tune them via the Sony Connect app and you have some of the best headphones sound wise.
For me because of the exceptional sound quality whilst being a true wireless set of headphones make the Sony WF1000XM3 something you should definitely look into. Of course headphones are different person to person so don't hesitate and get in touch with your local Richer Sounds store so you can set up a demo and listen for yourself!
Click here to learn more about the Sony WF1000XM3 headphones
Author: Hal, Plymouth store