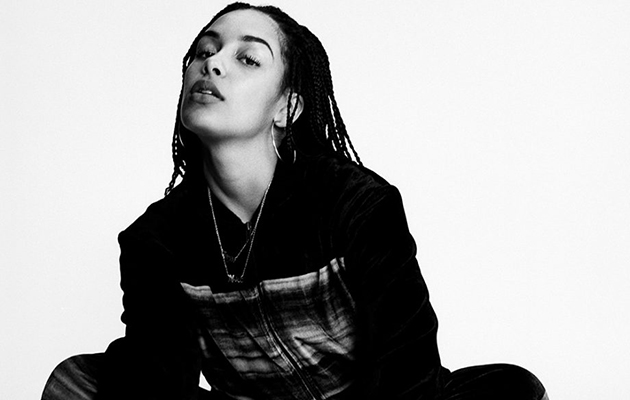 Jorja Smith has quickly become one of the UK's most in-demand acts. Listen to her latest album Lost & Found to find out why…
Smith is still just 20 years old, and was only a teenager when she released her debut single "Blue Lights". Her voice instantly grabbed the attention of Drake, Kendrick Lamar and Stormzy, as well as earning her the 2018 Brits Critic's Choice Award. After such a successful year so far, Smith returns even more self assured than ever. The album's title suggests two sides to the story, and even though much of the album reflects on youthful angst, and lostness, there is a comparatively grounded / found aspect as well.
Lost & Found is full of naïve romance, and most of the songs are of a personal, questioning nature. Tales of growing up, songs about self-discovery sung with complete sincerity. These ballads share themes of restlessness, searching for something. They touch upon losing innocence, but equally of gaining wisdom. Back in 2016, not only was Smith releasing accomplished hits such as "Blue Lights", but she also wrote "Teenage Fantasy". Created at 16 and sung by a 20 year old, captivating, and brilliantly written, quite possibly her best yet.
This year's release is a true artistic statement, choosing to create in her own way. Lost & Found is bold, choosing neither to throwback, follow current trends, or ambitiously innovate. There are always comparisons to be drawn of course, and Smith will surely be happy with some that many critics agree upon. With her jazz influences (hear "Lifeboats"), commanding songwriting, impressive range and emotional energy, some say Amy Winehouse. Others say Beyoncé, maybe due to her ability to switch from timid to "turn up". On her energetic dancehall track "ANTI", you can hear Rihanna's influence; but as a rapper… Lauryn Hill? Quite an impressive list, and a lot of pressure on her shoulders…
As Lauryn Hill did in her early 20's, Smith tackles racial and economical injustices within her lyrics. Her fiery character leads to some bold, politically charged moments, such as on "Lifeboats": 'There's no need to run / if you've done nothing wrong'. There is certainly more to this album than just teenage love songs; each track has impact and depth, as well as definite potential to grow on you. Just as each superstar which she has been compared with, Smith's album has been produced to the highest standard. The professionalism can be heard from the studio work to the songwriting, with each track sounding perfectly polished.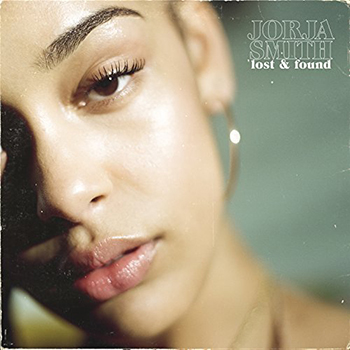 The album's highlights are often during its slower tracks, borrowing pieces of R&B, UK bass music, folk, jazz and clearly trip-hop. You can also hear some gospel on the epic "Tomorrow", but each combination sounds fresh. There is less of an obvious club track though, which will be surprising for those who know Smith from 2017's garage pop crossover hit "On My Mind", with Preditah. However, there is a murky undercurrent and percussive vibe that lends some UK edge to the more commercial pieces. Even after her success in the US, Smith continues to look to her homeland for inspiration. Earlier in her career she sampled Dizzee Rascal, and now she takes us back to the 90's trip-hop scene, learning from Portishead, Massive Attack and Morcheeba.
Tracks like "February 3rd" prove Smith's potential, with music this timeless she could have plenty more albums ahead of her. At its best, Lost & Found is effortless, cool and sophisticated. At its worst, it can be tame, with raps that lack conviction. There is a subtle drum 'n' bass rhythm and glorious oriental strings on "The One", and "Wandering Romance" that follows has a similarly calm, contemporary vibe. Elsewhere hip-hop beats and samples prevail, but on "Goodbyes", Smith opts for only an acoustic guitar.
Since appearing on the Black Panther Soundtrack, countless quality collaborations with the world's biggest names, and now releasing a fantastically well received album across the board. Surely the only way is up from here for the young woman from Walsall?
Why not come and hear Lost & Found on one of our great hi-fi systems at your local Richer Sounds today to find out what all the fuss is about!