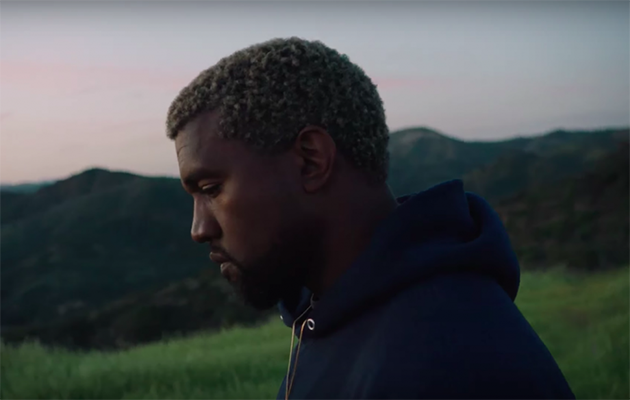 Kanye West's name has appeared in countless headlines over the past few months, painting an ugly picture of the man behind the genius. His latest studio album Ye was thrown together, and has already been described by many as a failure; could this be the beginning of the end of his hugely successful career?
Every time fans thought that West had lost the magic which fuelled his debut release College Dropout, he has managed to prove the doubters wrong. Each step of his discography has had purpose, and during this progression he most likely gained as many fans as he lost. This young boy from Chicago has come a long way, but since his dreams of becoming the greatest rapper in the world almost became a reality, his mental state has suffered.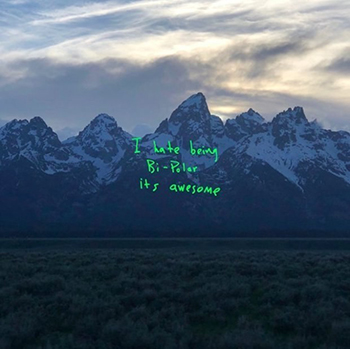 It is hard to know where to begin when describing West's downward spiral. They say that any publicity is good publicity, but where will he draw the line? Unpopular political beliefs such as support for Trump, and surprisingly ugly comments regarding race and slavery could be signs of mental instability (on the other hand maybe it has been the best / worst marketing campaign for an album's release ever…). West has never shied away from controversy though–just ask ex-President George W. Bush or Taylor Swift.
In fact shyness is something that he does not appear overly familiar with, feuding with other celebrities, regularly contradicting himself with regard to bold statements and giving a number of embarrassingly narcissistic interviews. This has all seen West become a bit of a joke, his career turning into one big diabolical PR disaster. Those who thought that this may have been an elaborate publicity stunt, to allow him another comeback, will surely be disappointed when they hear the album.
At only 7 tracks long, Ye comes across as an incredibly lazy project. Known for his perfectionism and work ethic, this will come as a surprise for his fans. A simplistic approach was also taken with regards to the album's art (a shot of Wyoming mountains with hand written text that reads "I hate being bi-polar it's awesome", which he shot on his iPhone during his time spent in the mountain creating the album. The songs were reportedly finished on the same day too, which explains a lot.
'Most beautiful thoughts are always beside the darkest' are the first words heard on the opening track "I Thought About Killing You". It sets the tone for a thoroughly morbid 4 and half minutes, that eventually turns into a pretty satisfying trap beat. 'Sometimes I think really bad things / really, really bad things' is just one of the unsettling lines, but underneath it all there are some good flows and melodies. His provocative nature continues onto "Yikes", where during the first thirty seconds West admits that sometimes he scares himself, references comedowns and multiple drugs including 2C-B and DMT. He then shows support for Russell Simmons, who has multiple sexual assault allegations against him: 'I'ma pray for him 'cause he got #MeToo'd / thinkin' what if that happened to me too.' Again, in between all the poor choices lyrically there is a bouncy beat, and a catchy hook to listen to; ignoring the crazed vocals however is easier said than done.
The lyrics distract from the music once again on "All Mine", as he mentions Donald Trump's alleged porn star ex-lover: 'I could have Naomi Cambell, but still might want me a Stormy Daniels'. "Wouldn't Leave" is a rambling, flat piece but "No Mistakes" harks back to his College Dropout days initially. It is not without fault though, and is a prime example of the album's collaborators adding some much needed contrast. "Ghost Town" with John Legend follows suit, and is probably the most radio friendly offering, however unfinished it sounds.
Ye is a frightening insight into a troubled mind. West's honesty with regard to his bi-polar disorder and drug dependencies make for some uncomfortable listening. On the whole it is bizarre, and chaotic to say the least. As an album, it is incoherent even if there are glimpses of his former talent. Overall it is less pop than Life Of Pablo, and as it begins to unravel some may be glad that it is only 25 minutes long. It is his plainest release yet, lacklustre and boring for the most part; maybe Kanye has run out of steam? Once again he has built an oddly fascinating album, but this time the music may not save him from public ridicule. Lets just hope that this is not a cry for help, and that his suicidal thoughts do not amount to anything more serious.
If you don't fancy hearing it for yourself, pop down to your local Richer Sounds to listen to any of his earlier albums instead!