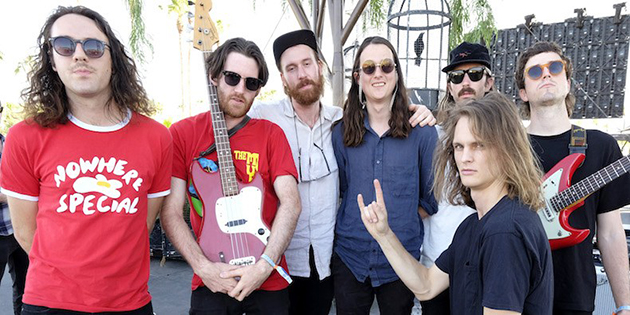 The planet is in trouble. Dire trouble. But fear not: Melbourne based seven-piece King Gizzard & The Lizard Wizard are here to save us all.
Armed only with double kicks, overdriven guitars, and a hellish breed of psychedelic-tinged thrash, Infest the Rats' Nest chronicles a Mad Max inspired post-apocalyptic world, somewhere in the not too distant future, in which Organ Farmers rule, Mars has been mined for the rich, disease is rife and the dregs of humankind are left to fend in the fallout of decades of recklessness, carelessness and abuse. Gizzard's fifteenth studio album in nine years is by far their hardest hitting and heaviest album to date, and tears through many of the anxieties our generation has over the future of humanity.
Coming a mere six months after the blues-laden-rock-boogie adventure, and deep electro explorations of Fishing For Fishes, Infest the Rats' Nest draws from darker waters seeking satanic inspiration from all corners from thrash metal's salad days. Its creative detour into new stormier sonic terrain was not wholly unexpected, with their love of such ferocity brushed upon briefly in the more bludgeoning moments of 2016's award-winning Nonagon Infinity's and 2017's apocalyptic concept album Murder Of The Universe. However, a deep dive into the pits of Hell on such proportions is a surprise for a band seemingly keen on the softer sides of rock in recent releases.
The latter of the aforementioned albums also saw the start of an emerging theme in the band, with lyrical content centred around ecological abuse and its repercussions, something the band have clearly carried over. Acting as a timely list of prophecies, full of political rhetoric about a looming apocalypse, Infest the Rats' Nest is an album fuelled by disgust for a planet and population slowing suffocating in an act of global self-sabotage and mutilation, which attacks the very real fears and anxieties of our own impending extinction head on. Gizzard take their place as the four horsemen of the apocalypse, ushering in an age of Death, Famine, War, and Conquest, all soundtracked by blistering thrash pushed to the edge.
This album is more than a cautionary tale of what might happen in a far flung alternative universe, it is an act of divine intervention of biblical proportions. We must stop what we are doing now… there is no Planet B. Although thrash's heyday might be long gone, and many of the cliches of the once great subgenre have become parodied by its contemporaries, Gizzard's ability to infuse hard-hitting, galloping, drop-tuned riffs with many of the off-kilter lead lines and throbbing, pulsing bass runs that are plastered over many of the bands previous releases. As well the post-apocalyptic rhetoric means this album stands as one of Gizzards best to date and has the power to usher in a new age of thrash's satanic rule. As for the band, who knows what's next; maybe they'll venture back into more familiar, psychedelic, acid tinged water, or maybe another left field venture into uncharted territory is due, the one thing we can be sure of is no band, ever, has had the ability and sheer musicality to cover as much sonic territory in such a short amount of time.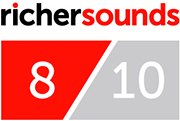 Author: Luca, Prestwich store