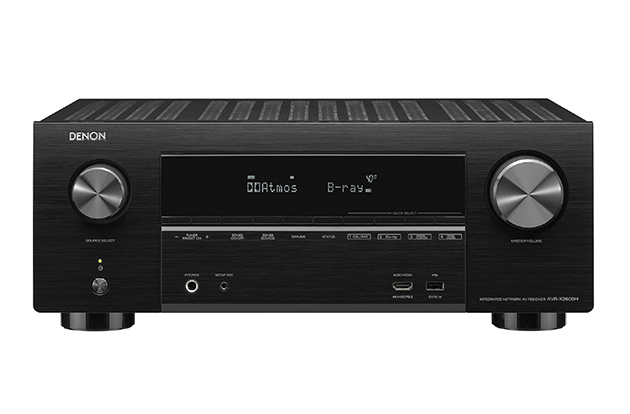 Denon's AVRX2600 is, right now, one of the best AV receives on the market. But what do you do if you want the same kind of performance but want to crank it up a notch? Fear not because with Denon where there's a 2 series there's inevitably a 3 series… let's have a look at the Denon AVRX3600.
Now the first thing that's going to jump out at you is just how many speakers the 3600 can run. As standard it comes with a 9.2 configuration that can easily be utilised with Dolby Atmos/DTS:X at 5.2.4 or 7.2.2. On top of that if you want to go real crazy, you can add a 2 channel amp to the mix connect it to the pre-out and give yourself a massive 11.2 setup!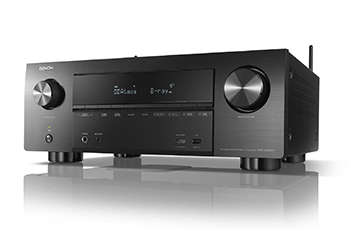 This means that if you're going the way of Dolby Atmos/DTS:X you could have a 7.2.4 with 7 surround speakers, 2 subwoofers and 4 ceiling speakers. If you're looking for the purest cinema experience without breaking the bank then the amount of configurations the 3600 can do is sure to grab your attention. Of course sometimes you just don't have the space to be putting in every speaker known to man, and in that case Dolby Atmos Height Virtualisation And DTS Virtual:X have your back, giving you the effect of multiple height speakers without physically having any there.
So let's move onto sound and power then. Offering you 180 watts per channel the 3600 has absolutely no problem in handling whatever size speaker you throw at it, and with the right amount of speakers has no issue driving practically any size of room. When it comes to sound performance it's no slouch either, utilising 'IMAX Enhanced Technology' to make this as close to a cinema as physically possible without actually going to the cinema. You know what that means; it means perfect separation of sound and an exquisite soundstage whilst still having the raw power to knock you out of your seat when things get serious. I'll even go on record and say that based on the performance of the 3600 we can easily expect a plethora of victories when award season comes around the corner.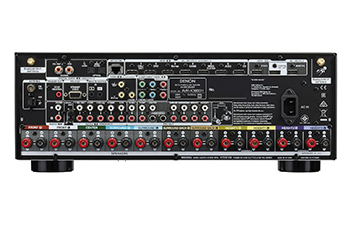 Connection-wise you'll be staring at 8 HDMIs in (Dolby Vision, HDR10, HLG,HDCP2.2) with an even more impressive 3 outs. This may seem a little excessive but imagine a living room with a TV and projector, as well as a screen in another room. Now imagine that you could have all 3 connected up without the need to keep pulling and plugging HDMIs and you walking into the world of interconnectivity on another level.
With interconnectivity still in mind the unit of course has Alexa, Google Assistant and Siri compatibility as well as being able to connect it up to your existing HEOS system whilst using the HEOS app. It also has Bluetooth and Apple Airplay 2 so you can send your music to it directly with no hassle. DLNA compatibility for use with NAS drives and computers is also available if you have a stable internet connection. Still on connections, the 3600 also boasts digital inputs, analog inputs, a moving magnet phono stage as well as composite and component inputs so you'll be hard pressed to find anything you can't somehow connect up!
So with all this in mind is the Denon AVRX3600 worth it when compared to Denon's lower models and AV from varying companies? Definitely, I'd say! If you want an reciver that can do practically everything and still sounds phenomenal this could well be the receiver for you. To see this incredible unit in action for yourself, call or pop down to your nearest Richer Sounds store to arrange a demo today!
Click here to learn more about the Denon AVRX3600 AV receiver
Author: Hal, Plymouth store