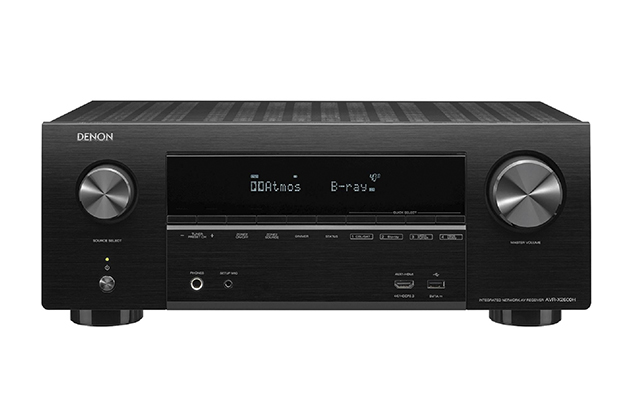 Some things are certain in life, death and taxes… and the inevitability that Denon will bring out a AVRX2 series every year. But don't get me wrong this isn't a bad thing as every year they somehow manage to stay the same yet vastly improve. Let's see if the latest AVRX2600 sticks to this tradition…
For this blog I'd like to forgo my normal writing conventions and jump straight into how the AVRX2600 actually sounds.
Like most everything I test right now, I demoed this receiver with the new Bumblebee film, a film that's not only pretty decent but also boasts a really good Dolby Atmos soundtrack. Of course, to make the most of any Dolby Atmos soundtrack you want the correct setup and luckily the Denon can push out 5.2.2, meaning that both Atmos and DTS:X are no issue for it. Now it would be a lie to tell you I was blown away by the sound, but not because it doesn't sound amazing, but just because Denon has been doing this so consistently every year, I've come to expect nothing less than stellar sound.
I decided to watch Bumblebee with a 5.1.2 configuration, I sat in awe as I was taken on a journey of precision sound. I'm talking the kind of sound stage that makes you feel like you're not just at the cinema, but actually in the film itself! There was a sense of weight that Denon seems to always perfect with action sequences sounding like a luxurious destruction derby, with all the bending and breaking of metal-on-metal sounding as accurate as I could imagine it can.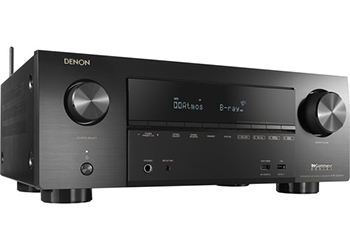 Not only that but dialogue was also clear and concise, even in situations with a cacophony of explosions all vying for attention. For me personally this is exactly the kind of sound I want with a mixture of grandiose detail and room shaking bass with a twist of great mid-range consistency. Now I do admit that in setup I used a mixture of both setup mic and good old fashioned know how, but from past experience I know this can sound utterly mind bending on just the mic calibration alone.
On top of set up you want a good set of speakers, and if you want the best sound then you'll definitely want a pair of ceiling mounted speakers. When it comes to setups, I can get a bit over the top but if I was to suggest a good pairing for the Denon I'd be looking squarely at the Monitor Audio Gen2 Mass package with the addition of two Monitor Audio C165 ceiling speakers with maybe QED Silver Anniversary or Atlas Hyper depending on just how much speaker cable you need.
So now the most important stuff is out of the way, let's look at the almost ridiculous amount of functionality the AVRX2600 has!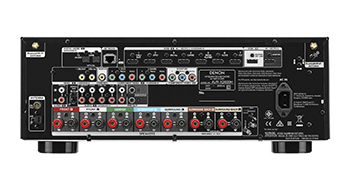 Of course it has voice control functionality, of course it does! Offering Alexa, Google Assistant and Siri control from devices, as well as having app control from the HEOS app. This means that it can also be added into any existing multiroom HEOS system with ease. On the subject of interconnectivity, it offers Bluetooth and Apple Airplay 2 for direct connection to Smart devices and DLNA for connection to stored music on NAS drives and computers. There's even internet radio and Spotify built directly into the unit, which you can use as long as it's connected to your internet. Physical connection wise, it has a lot on offer. The most important obviously being the 8 HDMI in that support HDR10, Dolby Vision, HLG and HDCP 2.2, and the one HDMI out. Interestingly it also has a moving magnet phono input so you can connect any old (or new) turntable you may have without needing an external phono stage, which is a real plus for vinyl lovers. There's also analog ins and optical ins and composite and component, so pretty much whatever you're thinking of connecting it can be accommodated!
So has Denon done it again? I would say most definitely yes, giving us not only an improvement on last years model but also standing tall against all the similarly priced AV units waiting for Denon to fall. The Denon AVRX2600 is a great choice, for any home cinema, but don't just take my word for it! Why not pop down to your nearest Richer Sounds store today to arrange a demo to test it out for yourself?
Click here to learn more about the Denon AVRX2600
Author: Hal, Plymouth store