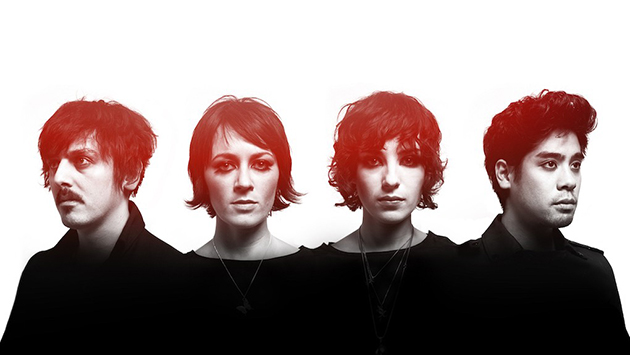 Still comprised of their original line up, Ladytron are back with their sixth album. Spanning across anything from the overarching term of electronic music and all the way to more precise categories of witch house and shoegazing – do they still have enough to surprise us with?
Starting off the album with their signature genre-defying sound is "Until The Fire", fully-loaded with synths (well, of course), guitar, a pacy drum line and plenty of engineered vocals. It's poppy, bright and energetic. The only problem is that it could do with being two minutes shorter. What starts off as a great burst of energy for the album feels like it's dragging at the midpoint as the energy fades into repetition.
Thankfully, "The Island", coming directly on the heels of the opening track is filled with the same airy synth energy – with none of the repetition. It's a gorgeously open track, something that many other electronic artists seem unable to achieve quite as well as this homegrown quartet. According to Brian Eno, once a member of Roxy Music (from whom they got their band name): "Ladytron are, for me, the best of English pop music. They're the kind of band that really only appears in England, with this funny mixture of eccentric art-school dicking around and dressing up, with a full awareness of what's happening everywhere musically, which is kind of knitted together and woven into something quite new."
I'm happily inclined to agree whole-heartedly with this statement. A great way to demonstrate this is the fact that Ladytron are perhaps just as well known for their amazing remixes as much as their original work. Having remixed works from bands all the way from Nine Inch Nails to Blondie, and Bloc Party to Erasure, it seems as though the industry at large understands the individuality of Ladytron's sound, and the artistic value their electronic skills can add to their works.
If you don't fancy straying too far from this album to get an idea of how Erasure might sound if Ladytron tried to produce their work, just listen to "Far From Home". With haunting melodies, moodier bass notes and light, sparkling notes – it's oddly reminiscent of  Erasure's "Always". Tucked away at the end with more of this 'synth-pop' vibe is final track "Tomorrow Is Another Day". With similar pitched vocals and more simplistic MIDI synth tones, it's a really well done piece of nostalgia to the 90's synth sound. Capable of evoking huge amounts of emotion from their blend of synths, melodic twin vocals as seen in their previous tracks, even rockier territory isn't out of reach. "Paper Highways" has some seriously processed guitar notes creating a gravelly melody that finds a great counterpoint in the two female vocalists.
The album isn't without its weaker moments though. The opening track aside, unfortunately later tracks like "The Animals" and "You've Changed" fall into the same trap. Starting off very strong but falling into a bit of a repetitive loop by the halfway point. However, with such strong tracks like "Deadzone" and "Figurine" in amongst the few weak moments they're easily forgotten about. The former in particular is an easy contender for the best track of the album. With moods and sounds ranging from ecstasy to fear, it's interesting and complex.
Overall, the album is a spectacular example of Ladytron's extremely unique presence in the musical sphere. There's not a band out there that sounds quite like them. Defying categorisation almost as deftly as Primus at some points, the album (and indeed if you're unfamiliar with them) their back catalogue demands attention.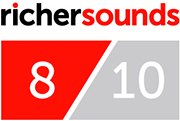 Author: Steve, Chiswick store