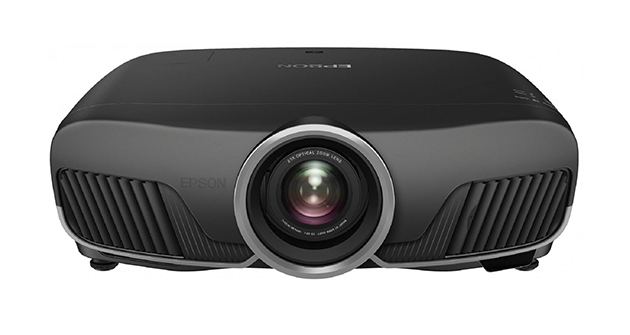 Enjoying your 4K television but not sure it's giving you the full cinema experience? Epson may have the answer for you with their new EHTW9400 projector.
This new 4K projector from Epson hopes to give you the truest possible cinema experience in the comfort of your living room. Join us as we find out whether it's giving us the wow experience we're looking for.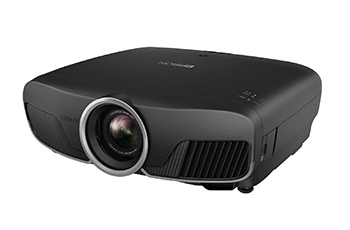 4K projectors have been around for a few years now and they're becoming more affordable all the time. What once may have been out of reach for most has now become more accessible and this is something Epson have tried to achieve with their new range of 4K projectors. One of the clever ways 4K has become more affordable is through the use of pixel shifting technology. Simply put, this projects two images lightening quick so they appear as one, thus giving the impression of one 4K image. This is further enhanced by the support for High Dynamic Range content, a new standard which gives an incredibly rich picture.
The EHTW9400 has a few more tricks up it's sleeve than just a high resolution though. Epson has worked hard to include a host of technical features to give users the most impressive picture possible at this price. The key technology Epson uses is 3LCD projection which uses red, green and blue LED lights to give you a spectrum of colours for the image. This eliminates the risk of the much-maligned rainbow effect which some people can see with DLP projectors. It also means a quieter unit as there is no spinning wheel.
One of the other impressive technologies on offer here is High Colour Light Output which Epson claims to provide incredible levels of details and depth to the image. It provides an equal level of colour and white light to the image giving it a beautiful realism. This is represented by the amazing contrast ratio of 1,200,000:1, six times the level of the model beneath it in Epson's line.
Having looked through the spec sheet and standout tech, we want to get our hands on Epson's newest projector. Setup is incredibly smooth once we get the projector out of the box thanks to the flexibility of placement. With a vertical lens shift of 96.3% and 47.1% horizontally you can happily move your image around to fit the surface you're projecting it onto. This is a boon for those with less than ideal placement options. There is also motorised zoom to adjust the size of the image after you've got the placement right. Epson has even provided 10 pre-sets for saving your different setups in case you want to change between screen sizes. This is a nice touch for those who don't have a static setup. We plug the projector into our current setup in the demo room via HDMI, of which the EHTW9400 has two, and start off with some Planet Earth II in 4K with HDR10 support. The quality is there to see straight away, the vistas are rich and full of detail thanks to that High Colour Light Output. We also notice the smooth panning shots which are the sign of a high-end processor, plenty of good TV's and projectors struggle with these sorts of motions.
All in all, we were mighty impressed with the Epson EHTW9400. Getting a beautifully lifelike picture was incredibly easy thanks to the ease of setup and flexibility of placement.  Even the lamps' lifespan is generous with up to 5000 hours advertised, meaning you could watch a feature film every day for seven years. The key technologies make a huge difference here and make the 9400 a sweet spot in the Epson range as well as a great projector compared to the competition. To see for yourself what a great 4K image with rich colours and crisp unblurred motion looks like contact your local Richer Sounds for a demonstration.
Click here to learn more about the Epson EHTW9400 projector
Author: Robert, Brighton store