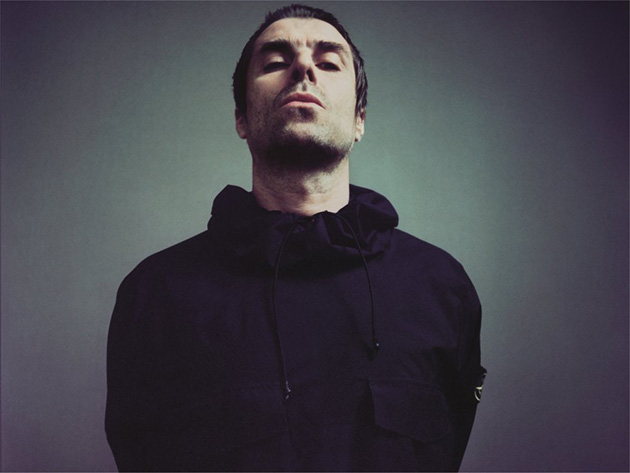 Liam Gallagher is back with another smashing solo success!
Liam Gallagher has been involved at the top of the British rock world for 25 years now. Of the 11 original studio albums he's been involved with, 9 were (or are) UK number 1s, the only exceptions being the two post-Oasis (Oasis without brother Noel) Beady Eye albums, and both of those made the top 3. If the Beady Eye albums represent some kind of low point in Liam's career (one day I'll re-listen to those albums, but for now I have little memory of their contents) then it was a welcome surprise to find him in great form on his debut solo album, 2017's As You Were. Some great lead off singles and a cohesive, well thought out collection. Here on solo album number two Why Me? Why Not. (that's currently number 1 in the charts as I write) that template is taken and polished and built upon to create an even more impressive triumph.
Lyrically, the themes are personal and professional resurrection, new love, standing strong and reaping your rewards. Plenty of lyrics could be attributed to the ongoing war of words with Noel, like their heroes Lennon and McCartney, Liam and Noel's post-supergroup life has been one of blame and finger pointing. But as with the last album, the triumph here is not particularly lyrical but in the presentation of a fine rock album.
Opener "Shockwave" is a tight glitter stomp with a towering chorus, and this typifies the album. Liam's vocals are top notch; no surprise really, he's probably the most charismatic and successful front person in British rock of the last quarter of a century. Of course, some of it sounds like classic Oasis ("One of Us" for example) and there's nothing wrong with that, if anyone has the right it's a Gallagher brother.
It's sound is also Beatle-y, particularly Lennon-esque (one of Liam's sons is even named Lennon). The strength lies in the fact that Liam's songwriting has truly developed here. There was not much in Oasis of note that came from Liam's pen, and for me Beady Eye are still an open book but solo, Liam has direction and focus albeit aided by a large and able cast, which to me adds to the success. Liam is often seen as a massive ego, yet he has openly worked in partnership and collaboration on his solo work, recognising that he needs help to produce his best. Upbeat moments ("Now That I've Found You") have a joy to them that's as successful as the berating and critical asides. It's not all guitar led either; piano and strings feature solidly, percussion add weight and lyrics have reference ('We can bang a gong forever').
And whilst the moods, pace and feel change, the quality control is never eased off. No new ground is broken, old influences are the current influences and Liam feels like he'll never do avant-garde, but we don't need him to. It feels like he'll only present us with new work if it's worth it, if the work is a high standard and can add to his myth. "Gone" even hints that we might not hear from Liam for a while and carries a successful spoken word middle section–never an easy thing to pull off in rock without sounding corny. There's a cursory political tone here, but mostly this is personal faire, and in this lies the albums' strengths. The three extra tracks presented on the dearer 'deluxe' edition maintain standards too, in fact they broaden the palette a bit.
As art, nothing is revolutionary here, much is derivative, but the album as a whole works, and works well.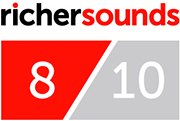 Author: Ian, Romford store