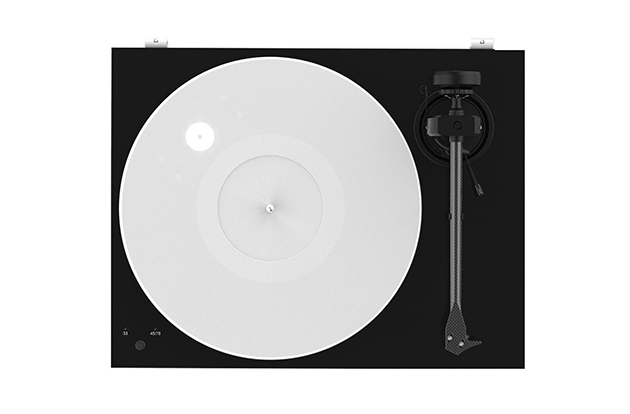 Project delivers an accomplished turntable for the discerning vinyl enthusiast.
The return of vinyl shows no sign of abating any time soon and this means more options for those looking for a deck to spin their shiny new records on. Project may not be a name you're familiar with from the 70s or 80s but they've been designing some of the finest turntables for some time. Join us as we explore their latest deck, the new Project X1 turntable. While Project may not have the same length of service of some better-known brands, that's not to say they don't have a rich history all of their own. In fact, the new X1 is designed as a reimagining of their original Project 1 turntable from 1991.
The aim for this turntable was to update the original to achieve a true audiophile sound on a budget. With that in mind, Project have chosen to forego unnecessary features in favour of strictly manual design. That means lifting the arm yourself to start and finish a record. While this may not be for everyone, it does achieve a level of sound quality beyond what an automatic deck can achieve. There is an evident attention to detail in Project's designs, be that the heavier, denser chassis or the super stiff aluminium/carbon fibre sandwich tonearm. Both these designs help to reduce resonance passing from the motor to the stylus.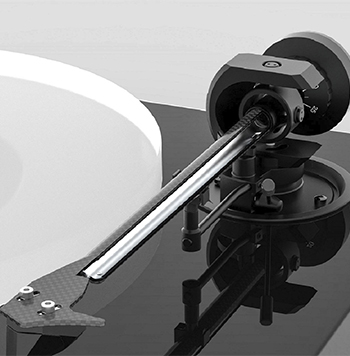 Speaking of the stylus, Project have worked together with long term partner Ortofon to design an exclusive stylus for the X1. The result is the Pick It S2, an insightful stylus for a detail orientated turntable. While a keen audiophile may decide to upgrade at a later date, to see a stylus of this quality included in the price and pre-mounted as well is always a nice touch. It means you can unpack, setup and go that much more quickly.
To ensure that beautiful sound makes its way as cleanly as possibly from your stylus to your pre-amp, Project have improved motor isolation and partnered the X1 with an Acrylic platter for less resonance. They've also included a set of Connect It E cables in the box which are semi balanced for a cleaner sound. It's a thoughtful design and shows that attention has been paid to the whole signal path, not just the needle touching the record.
Turntables can be expected to be the most visible part of any enthusiasts' systems thanks to their traditional place atop the Hi-Fi rack. Meaning that there is no sense is prioritising substance over style. Project have hand polished every X1 turntable to add a layer of sheen to the design. There is also a choice of black gloss, matt white or walnut veneer finishes available. Our demo model had a beautiful high gloss black finish and while not the most exciting design, it's certainly sleek. Of course, there are plenty of smart looking but cheaper turntables, the reason Project are shouting about this model is the sound. Hooking it up to our reference system of the Roksan K3 integrated amplifier and the Monitor Audio Silver 300 speaker we were excited to see what it could do.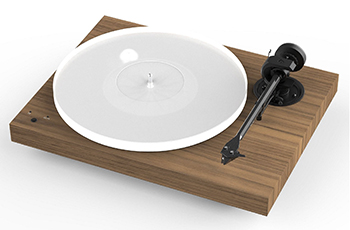 Setup was relatively simple, and we were setting the needle down in just a few minutes. To kick things off we spun our copy of The 1975, A brief enquiry into online relationships, nodding along to "TOOTIMETOOTIMETOOTIME" and happily impressed with the timing and dynamism that the X1 presents. Moving on, we bring out the Arcade Fire album, Everything Now with its complex layers of instruments. The X1 handled these with assurance, presenting a wide soundstage with plenty of definition for each instrument and no rushing through. Every beat hit exactly as it was designed to.
All in all, we were charmed by the Project X1. Project have managed to marry a suitably grown up performance with a stylish and sophisticated design. It's clear that attention has been paid to every part of this turntable to produce a second to none performance at this price point. To see if this could be the record deck of your dreams, why not pop into your local Richer Sounds store today?
Click here to learn more about the Project X1 turntable
Author: Robert, Brighton store