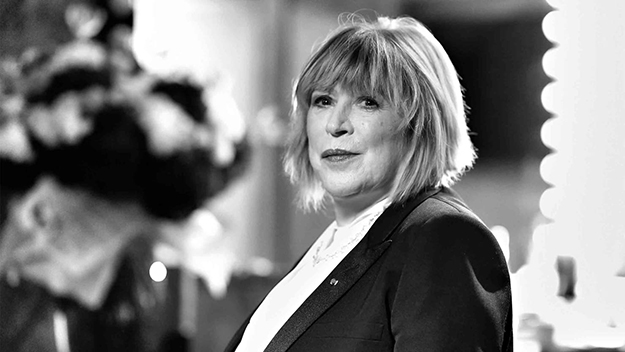 Marianne Faithfull is a fast approaching 72-year-old singer and sometime actress and Negative Capability is the 21st studio album of her 53-year recording career…
She has never been conventional, she recorded and released two debut albums – a 'pop' effort at the behest of her record company and a folk set as her own calling. As a sugar voiced young lady, she had commercial success in the mid sixties but also gained notoriety via relationship with Mick Jagger and alcohol and heroin dependency. Re-emerging as a raspy, whisky soaked singer in the late 70s she has maintained regular output ever since and is very singular in her musical identity.
Made with many long-term collaborators including notably Nick Cave and Ed Harcourt, Faithful herself describes this as her 'most honest album'. Opener "Misunderstanding" is harshly autobiographical, it's sad and lonely and plaintive. She's not the most technical of singers, but she can sing, and her voice massively suits her muse. Her appeal will be amongst those that appreciate artists like Nick Cave, who appears on the opener, and co-wrote and sings on second track "The Gypsy Faerie Queen". The music is more folky than Cave's but is maudlin in equal measures.
1965 hit "As Tears Go By" makes its third appearance in Faithfull's recorded cannon as track three, and is a delicate, regret tinged reading, her voice as it is now making it quite a different proposition from the first version. It's also a powerful vocal performance, character soaked, more than whiskey soaked. "In My Own Particular Way" is a plea for love and admittance to being ready for love, at long last, 'I know I'm not young and I'm damaged, But I'm still pretty, kind and funny' she pleads. "Born to Live" is a voice and keyboard track, evoking mid-20th century European cabaret, which is a fairly major touchstone for this album as it has been time and time again throughout Faithfull's recorded works. It's quite heavy, probably should be called "Born to Live and Born to Die" and contains the couplet 'Don't make me cry, know what I must do, Pray for a good death, one for me, one for you'.
"Witches Song" is another revisit from an earlier time. It's airily folky and placid, almost ghostly. It's a great moment on a strong record. Dylan's "It's All Over Now, Baby Blue" is presented in a similar vein, with an underlying funeral beat, but still recognisable as the iconic song it is and also contains another great vocal. "They Come at Night" is a co-write with Mark Lanegan and tackles the aftermath of the 2015 Paris attacks and was birthed from Hal Wilner's theory that every 70 years Nazis revive in one way or another. It's no easy listen, 'Those that survived that night are still completely traumatised, But the other souls unlucky, shot like dogs between the eyes'. Musically the song is as foreboding as those lyrics, it's strong and unflinching. The album closes out with "Don't Go" and "No Moon in Paris", two co-writes with Ed Harcourt. They are very much of this album, strong, folky, maudlin, bathed in the past, with echoes of European cabaret (this album has been top thirty in Germany and Belgium whilst also hitting No.27 in the UK).
You have to say that Marianne Faithful remains an acquired taste, but those who like artistry in their music listening will find plenty of interest here. I'd like to visit some of her previous albums for sure after hearing this, and in "They Come At Night" I have found one of my absolute tracks of 2018.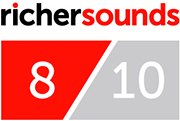 Author: Ian, Romford