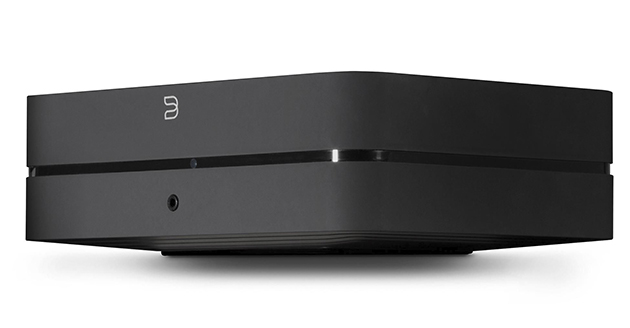 Looking to upgrade your old hi-fi components to something more modern? Bluesound has delivered the Powernode 2i – an amplifier with streaming capabilities built right in. How does it compare to the competition? Read on to find out…
The Bluesound Powernode 2i is a small digital amplifier, meaning it has a built in DAC (Digital Analogue Conversion) chip. In addition, Bluesound have included their talented BluOS streaming software, giving users access to the vast majority of streaming services and multiroom audio.
Of course, to make this a truly compelling option it needs to have enough talent to make your speakers sing too. Happily, Bluesound have packed the Powernode 2i with 60w per channel of power at 8 ohms so even with floorstanders there shouldn't be any issues. The use of what they call HybridDigital also means it adjusts to your specific speakers to make sure you always have enough power.
One of the things we really like about the Bluesound system is its support for High Resolution file types such as FLAC and MQA (Master Quality Audio). In fact, the Powernode can support up to 24-bit at 192khz meaning a level of fidelity just not accessible on other multiroom systems. We often find that listening to music in 24-bit that it feels like discovering a piece of music all over again, thanks to the significantly deeper sound provided. To gain access to these Hi-Res file types, Bluesound has provided several methods. They can be accessed via streaming services such as Tidal or Qobuz. Alternatively, you can stream local files from either a mobile device or any media server on your home network.
All this functionality is controlled through the free BluOS application and we found the app to be very intuitive to use. Navigating to an album on a server was easy and quick due to the responsiveness of the app, while control over playback is immediate. A multiroom service is always made or broken by its control application and we're glad to report here that the BluOS app ticks all the boxes.
Users with a more analogue music collection may be wondering if this is the device for them with all this talk of streaming. The Powernode 2i certainly has a focus on its application but if you're happy to use that, there is plenty of room for hard copies of discs too. The Powernode 2i can stream any analogue source plugged into it across the BluOS network to any other enabled speaker meaning the potential to listen to your favourite vinyl record in multiple rooms at once. Alternatively, if you have a CD collection it may be worth checking out the Bluesound Vault 2i which includes a CD Ripper and acts as a media server and streamer.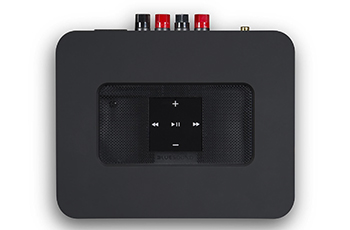 Bluesound have promised support for Amazon Alexa and Airplay 2 to come soon for further connectivity and there is already support for home automation systems such as Control 4. For users looking to connect via Bluetooth, Bluesound have also provided support for Bluetooth 5.0 with both a transmitter and receiver meaning there is no end to connections that are possible with this device. It even supports AptX HD for Hi-Res file support.
To test how the Powernode 2i sounds, we sat down with it connected to a pair of Monitor Audio Silver 100s to see how it coped with some impressive high-end speakers. We're big fans of these speakers in the shop and we're happy to say that when we listened to Fleetwood Mac's Rumours album, we certainly weren't disappointed. It was a Hi-Res 24-bit FLAC file and the sheer detail that this combination provided was exceptional.
If you're looking to purchase a one-box solution to replace your amplifier and streamer or perhaps looking to move into multiroom audio, then the Powernode 2i could be a great option for you. It has a level of performance not always present with other streaming options and the amplification stage in such a small package is mightily impressive. We have no hesitation in recommending this device but it's always worth hearing for yourself. To have a listen, contact your local Richer Sounds store to arrange a demonstration today.
Click here to learn more about the Powernode 2i.
Author: Robert, Brighton store