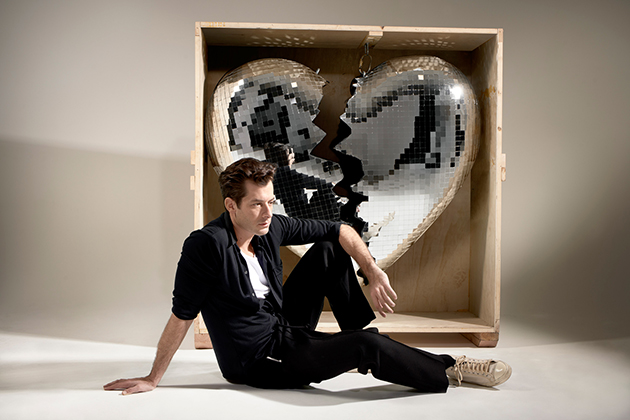 The beautiful reoccurring themes weaving in and out of the songs that guide the listener through the auditory sensations of Mark Ronson's Late Night Feelings start the moment you take the CD out of its case. This postmodern masterpiece flows like a concept album rather than a pop album…
Ronson described the album to LA Weekly as ""definitely the best thing" he has ever made and the album he has worked the hardest on, and it's easy to see where he's coming from. He stated in an interview with The Guardian that modern pop is produced to sound "as loud as possible on an iPhone" and this album is the absolute antithesis of that statement. It's begging to be played on a good hifi system that can reveal the subtle intricacies of this work, of which there are plenty. The lead single, "Nothing Breaks Like Heart" featuring Miley Cyrus is a perfect example. What is striking about this hit is how its traditional country arrangement, organic instrumentation and distinct lack of heavily processed vocals or synths for a club single of 2018 can sound so fresh. Cyrus' raw, raspy shuffled melodies are seamlessly set against this authentic backdrop.
There's the usual immaculate production qualities one might expect of a Mark Ronson album; a perfectly balanced retro mix of vintage and modern sounds, insanely infectious melodies – there's an abundance of those on here, the super funky bass lines and those tight punchy drum sounds that made songs like "Valerie" so instantly identifiable.
What separates this release from his previous albums is the emotional depths it explores. This collection features exclusively female vocal collaborators that range in age and status, enchantingly expressing the intensities of feminine sorrow with reflections that are both melancholic and empowering. The current social context of this subject could not be more relevant or important. It is worth noting that comparing this work to the lead single from his last album, the pure macho bravado of "Uptown Funk" reminds us of how versatile an artist Ronson is.
The low tempo introduction "Late Night Prelude" melts into the title track, it gradually builds and plays with tempos, dynamics and sets up the musical themes that are echoed and evolved over the course of the album. Next, songs like "Find U Again", "Pieces of Us" and "Don't Leave Me Lonely" are intensely personal and emotionally articulate. Stand out grooves can be found on "Truth", a Hip Hop/Pop infusion featuring Alicia Keys and The Last Artful, Dodgr. The prominent heavy fuzz bass line sizzles under the contrast of the contemporary rap and soaring melody. "True Blue" is a glorious example of indie electro pop with swirling vocal harmonies and delicate guitar lines reminiscent of Goldfrapp and Ladyhawk. The album has its lesser moments such as "Knock Knock Knock", which could perhaps have done with a more embellishment, or "2AM", which is certainly not the album's most exciting track. However these tracks support the many outstanding moments and contribute to the mood.
To summarise, this brilliant collection of "sad bangers" may not be your first choice for your next party, but as a perfectly crafted pop experience check it out. You will play it on and on and on.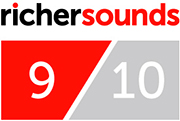 Author: Daniel, Kingston store